Posted: Apr 17, 2012 1:46 PM
We all love a night out with the girls, but sometimes the wine, margaritas and movie theater combo can get a little stale. Here are five new ideas to freshen up your next Friday night on the town.
Beauty and the bar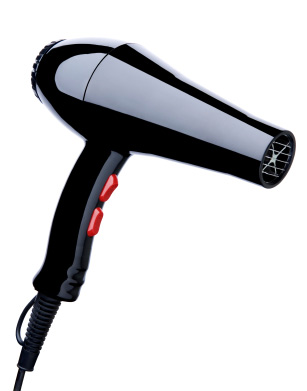 Why didn't we think of this? What's better than good hair and a good cocktail? Hmmm... maybe add a good chick flick to the recipe? Well places like The Drybar, which has locations all over the country, thought of it first. You can bring all your girlfriends together and sit side-by-side, sipping champagne cocktails, gossiping and watching Sex and the City on a flat-screen while you get your hair blown out to perfection. If there is a heaven on earth, this is it.
Shop 'til you drop
Shopping with your girlfriends can be status quo, but on your next girls' night out, why not book a personal shopper to cater to your group instead. Find a local department store that offers the service and ask if you can bring in some champagne and snacks to nosh on while you take over the VIP fitting room (there is one, ask for it!) and indulge in a little retail therapy with an expert eye on hand.
Crystal ball
Look into the future with a group outing to a local psychic. Make sure there is a cocktail hour on the agenda both before and after your reading. Then be prepared for some of the best girl talk of your life as you try to dissect everything that is laid before you.
Strike a pose
Book a photo session for you and your closest girlfriends. Find a fun, local photographer who will whisk you away to a cool locale Then let the wine pour freely and smile pretty for the camera. Do group shots for your girls and solo shots to bring home to your husband as a token of appreciation for watching the kids.
Shop and swap
'Tis the season for spring cleaning so why not gather your girls for a closet clean-up? Everyone comes to the table with five items that they love but are willing to part with (no ugly, old, rundown picks, please) and you swap away. One woman's old boyfriend blazer is another woman's new power suit... or something along those lines.
More about friendship
Why every mom needs a non-mom friend in her life
Girlfriend SOS
How to have a girls' night out without guilt