Posted: Apr 17, 2012 5:44 PM
Tired of reading about the latest celeb mom shedding pounds? Tired of feeling guilty about your own failed attempts at losing baby weight? Here are affordable, do-able solutions for a "normal" person.
Get back into your pre-baby size (or better!) with these three weight-loss options.
Get in shape online
Keep your fitness goals as close as your laptop or favorite mobile device with FitOrbit, an affordable service that delivers personal trainers and customized fitness programs to suit your lifestyle. In other words, this isn't a one-size-fits-all program — FitOrbit personalizes your goals for losing baby weight so you can achieve real results. "Weight loss success with personal training has never been easier, more affordable or, most importantly, more effective," says Jake Steinfeld, FitOrbit founder and chairman.
Get a personalized workout plan, a realistic meal plan (emphasis on realistic) and 24/7 personal trainer support for not even two dollars a day! And it's all online — so you're always only a few clicks away from a reminder of your fitness goals.
Reality TV inspiration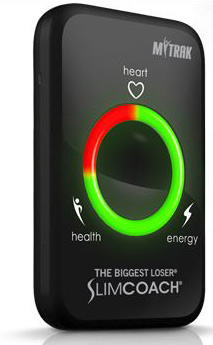 If it's not in your DNA to apply for a show like The Biggest Loser, you can still benefit from the show's weight loss methods to ditch your fat jeans. A small device worn to keep you motivated and active, The Biggest Loser SLIMCOACH tracks calorie burn and monitors physical exertion whether you're at work, at home or on the playground.
Powered by the MYTRAK technology of trainer-approved weight loss, the SLIMCOACH offers instant feedback about the intensity of your physical activity and overall progress. "Make activity an everyday part of raising your child, and you'll be happy with your shape before you know it," says Ron Warne, MYTRAK health coach.
Lose the fat without the surgery
If you could choose one cosmetic surgery procedure to have done, would you opt for liposuction? Even if you had the time or inclination, there's an easier way.
i-Lipo combines vacuum massage and low-level laser therapies for non-invasive laser liposuction. In other words, you get fat reduction, inch loss and body contouring with no anesthesia, redness, bruising, pain or needles. Just keep up with some light exercise after treatment to complete the process of burning off the released fat.
"New moms who are looking to get their pre-baby body back can definitely benefit from this procedure. It's quick, painless and requires zero downtime," says Tim Murphy, director of Arizona Laser Lipo. "The i-Lipo treatment actually results in one to two inches off after the very first visit." Check the i-Lipo website to find a physician offering this treatment in your area.
More about your health
Pilates, yoga or the Dailey Method?
When to go to the doctor
How to stay in shape like a supermodel mom