Posted: May 10, 2012 7:30 AM
Happy Mother's Day! While in reality, your day is likely to still be filled with diaper blow outs and 6 a.m. wake-up calls, it doesn't hurt to do a bit of fantasizing about what our dream Mother's Day looks like! Read what these real moms have to say about how they'd love to spend their special day.
Kelli Currie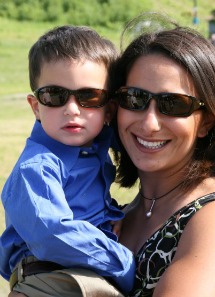 "A weekend on a beach with an umbrella drink. No kids. No books. No conversation. I don't want to have to decide what to eat, or when. I don't want to have to pick out my clothes, or tie my shoes. I want to sleep for the entire weekend, in the sun. Alone. And then return home to my two, perfectly-polite children, a spotless home and a full-time nanny."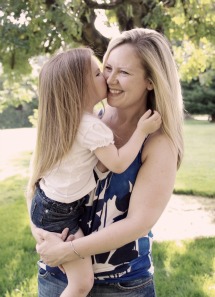 "If I could choose the perfect Mother's Day, it would include an afternoon in the sun on the patio, with my kids running and playing happily, squealing with delight. I would sit and read with a glass of wine and my husband by my side and savor those small moments. It's those simple joys that make motherhood so sweet."
Sheena Kalso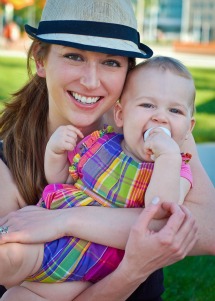 "I want to wake up to my husband surprising me with a bi-weekly house cleaning service, with no expiration date. I want to be whisked off with a friend for spa treatments and lots of midday wine tasting. After a wine-induced nap in a luxurious hotel bed, our husbands, sans kids, will join us for a drawn out three-hour meal, where we'll then crash into a deep slumber, waking up late because the hotel voided all check-out times. The next morning I'll hug and snuggle my toddler, refreshed and ready to clean up the peanut butter she just smooshed into the carpet."
Chelsea Bell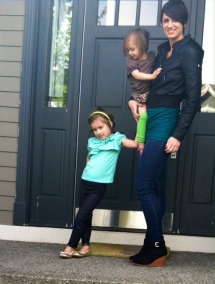 "My dream day would never include breakfast in bed... crumbs in the sheets just mean more work for me! It would, however, include a love-induced artwork masterpiece from my girls, a public kiss from my hubby and a mani/pedi."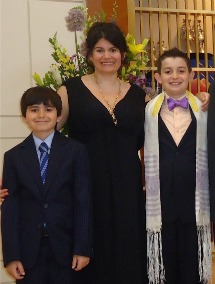 "My dream Mother's Day includes some sort of pampering like a massage or facial — easy enough. It also includes not having to discipline my sons for an entire day — that will be the best gift of all."
Carilyn Platt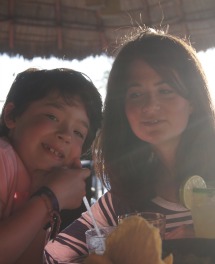 "My ideal Mother's Day would be to spend the day with my family. To be the recipient of a card, preferably homemade. I don't really like to plan anything or have any great expectations. If the sun is out, I am happy. A meal is nice and it does not have to be made at home. In fact, I just assume that it isn't, because I don't want to clean up. You get where I'm going. And, I want to find some way to remember my mom on this day. She always made sure to send me something special on Mother's Day and she was a wonderful mom."
Allison Ellis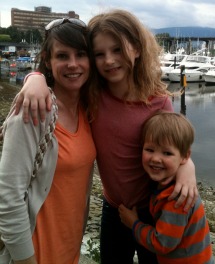 "For Mother's Day I'd like to spend a good chunk of the day totally naked. You know, let it all hang out. Have someone rub me down and vigorously scrub body parts that have never seen daylight. Unfortunately, though, my favorite spa is closed on Sundays so I won't be doing that. Among my second choices: five minutes of pure silence, or at the very least, a few seconds where someone isn't asking me to do anything. I would also really, really, really, really like to sleep in. And not do too much cooking."
Happy Mother's Day to all the fantastic moms out there! Hope your Mother's Day is a dream come true...
More about motherhood
Hilarious mom confessions from real moms... What's yours?
Give yourself a time-out
Why you owe yourself a pedicure