Posted: Oct 21, 2012 8:00 AM
Last summer, World Vision approached me to travel with a group of bloggers to Bolivia to see the effects of child sponsorship and the work that is being done there. I was seven months pregnant, and had to decline right away. Truthfully, I was relieved. This year, when World Vision once again asked me to use my blogging voice in a meaningful way, I accepted.
I would like to say that my heart has changed since they first asked me to participate. It's true that I've gone through the grief of losing a friend, the difficulty of illness within our family, and the emotional highs and lows of having my second child. But I was no less anxious when the opportunity presented itself, this time to travel to Sri Lanka. The difference was that this year I didn't have a built in excuse, and my husband was all for the idea. Before I even knew what I was doing, I sent an email saying I would see them on the other side of the world.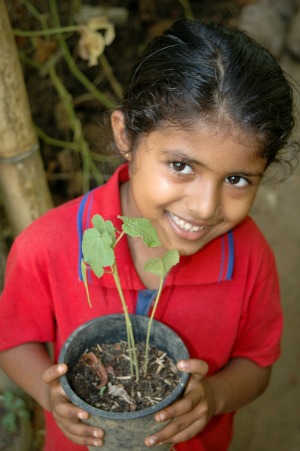 As you read this, I'm in Sri Lanka now, documenting my journey daily on my personal blog, Hollywood Housewife. We left last week, unprepared for the amount of joy and heartbreak one trip could bring.
World Vision is an international organization that uses child sponsorship to overcome the causes of poverty and injustice. For a cost considered minimal to most Americans ($35/month), whole families and communities can be changed through the work of this group that stays in an area 10-15 years. I am seeing this firsthand, visiting one Sri Lankan community where World Vision is wrapping up over a decade of aid, and another community where World Vision has just arrived to address need.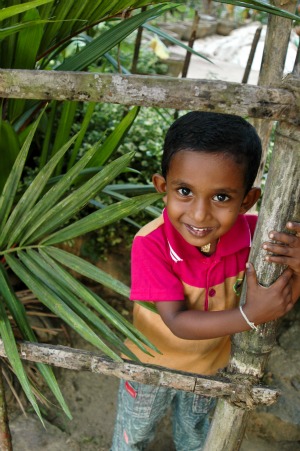 As the blogosphere grows exponentially, bloggers have become more and more influential to their readers. Sharing the products they love, the books they read... Even just telling their stories, people who write on the internet are connecting around the globe. It only follows, then, that this platform could be used to better our world.
I am proud and excited to be a part of the Sri Lanka World Vision blogger team, and I encourage anyone to believe that their lone voice can make a difference.
Learn more about child sponsorship through World Vision here, follow the entire World Vision blogging team here, and follow my personal story at Hollywood Housewife.
Photos courtesy of Asanga Warnakulasuriya/World Vision
More reading
Pinterest made me a better mom
5 Reasons to wake up early
Why mom bloggers should attend conferences