Posted: Dec 17, 2012 5:00 AM
This year, stay organized when you make your list and check it twice. Learn how to avoid impulse buys and save money on your holiday gift shopping.
Holiday gift shopping doesn't have to be stressful. Stick to your budget and spend extra time, not extra money, finding the gifts that count. Stay organized and focused as you shop for gifts this holiday season.
Set a cap on gift prices
Before you start shopping, set a cap on how much you want to spend. You should estimate about how much you want to spend total, and how much you want to spend on individual gifts. If, for example, you decide not to spend over $40 on any of your friends, stick to this no matter what you see. If you start bending your own rules, those extra costs will add up very quickly. Make a game out of finding gifts that fit into your price range. You'll be surprised at how much fun you can have trying to select something that's just right.
Track purchases and recipients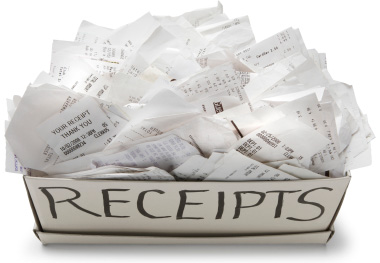 Dust off your old spreadsheet skills and get extra organized when it comes to your shopping list. You can use a pen and paper but it's much easier to use simple tools like Google Spreadsheets to automatically add up gift prices. Create lists of family members and friends you need to shop for. If you and your partner are both shopping, share the spreadsheet, or list, so you can work together on finding the right gifts. List the gifts and prices and keep track on what you're spending as you go.
Don't browse gifts idly
Never walk into a store to idly browse gifts. This is the best way to end up making impulse purchases that don't fit into your holiday shopping budget. If you don't shop with purpose, you can end up getting gifts you're unsure about or items for yourself. Keep one or two recipients in mind when you shop, and try to have an idea of the category you're looking for. For example, only check out scarves and accessories if you know that's what you're looking for. Resist the pull of gift displays when you're out shopping. That cute stocking stuffer might be on sale, but is it really what your recipient wants or needs?
Take advantage of deals and sales
Approach gift shopping as a detective. Use websites like PriceGrabber to find the lowest prices on the gifts you're looking for. Remember to factor in shipping. Use coupons sites like RetailMeNot to find coupon codes to save on shipping, or sign up for programs like Amazon Prime. Take advantage of big clothing sales when shopping for kids on your list. Items like pajamas and winter accessories make useful gifts.
More money tips
Can you afford to stay home with your kids?
5 Financial tips for single parents
Income tax tips for parents