Posted: Dec 21, 2012 9:00 AM
We're a big family here at allParenting and we consider you a part of our family too. So we're inviting you to spend a day in each of our lives as we share what we love most about the hectic, but happy holiday season. From mimosas to mismatched ornaments, take a peek at our special traditions. So what are you waiting for? The hot cocoa is ready. The trees are trimmed. And our kids are wild with excitement. Come on in!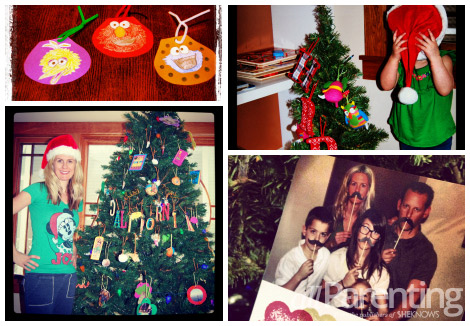 Lisa Steinke
Holiday season, how do I love thee? Let me count thy ways. I love the lazy days spent with my family playing Monopoly and drinking mugs of coffee that later morph into glasses of red wine. I love our California tree decorated with ornaments we handmade that pay homage to my home state. I love the debate over who should put the starfish on top. I love brainstorming the photo for our family Christmas card that we always hope will be funny. I love that my toddler has her own tree with Sesame Street ornaments I designed and she couldn't care less about it. I love it all.