Posted: Jan 07, 2013 10:00 AM
Ringing in the New Year as a mom is a bit different than pre-mommyhood. But it's still a great time to reflect on the year that's passed and project your wishes for a year ahead. Read on for suggested New Year's resolutions for new mommies in 2013.
If it's your first New Year's Eve as a new mommy, let's face it, this year, you're not partying the night away — and if you are, you will probably have your cell phone nearby to check in with the babysitter periodically. As for my husband and I, we will be having a quiet dinner at home with our family! Even so, the New Year is still an exciting opportunity to plan ways to be our best, happiest selves in the year ahead. Here are my own New Year's resolutions for a happy and healthy 2013: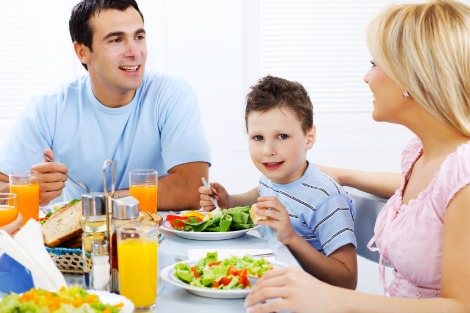 Spend quality time with your family
While the days seem filled with schedules, playdates, meal preparations and errands, try to carve out some calm family time. Dinner is a perfect opportunity for your family to get together, unplugged, even if it's only twice a week. In fact, families that eat meals together are healthier, less likely to be overweight, less likely to do drugs and more likely to do better in school. How's that for a simple resolution that works!

Do something nice for yourself
Face it — Your day is spent worrying about everyone else, you deserve an hour off for yourself. Plan a time that someone can watch your little one and do something that will make you feel good. I like getting a weekly blowout at my local salon. While I love looking great after my locks are blown smooth and wavy, I enjoy having my hair shampooed more so! It feels amazing to have my hair washed and scalp massaged. I often add on a deep conditioning hair treatment, like Repêchage's Hydra-Amino 18 Hair Spa Thermal Seaweed Mask (available at top salons and spas nationwide), for extra pampering. In 45 minutes, I look and feel refreshed and presentable!

Get sexy
Even though it doesn't take long to hit the pillow and pass out, try to make time to rekindle the intimacy you shared with your partner pre-baby. Once a week, slip on a silk teddy or lacey lingerie, light some candles, like Kanshi's soy-based Mimosa Candle, and dim the lights. Intimacy is incredibly important for your relationship and will relieve stress and tension instantly!

Get hugged
Did you know that hugging reduces the stress hormone cortisol? So for a quick pick-me-up, pick up your baby and give them a big hug — no pills required!

Plan a getaway
A family vacation takes planning. Take a look at your calendar now and map out where and when you plan to getaway in 2013. You can often find great deals when you plan in advance — plus it gives your family something to look forward to. Vacations are a great time to create lasting family memories and are so important to take a break from the daily grind.
Wishing you a very happy and healthy New Year!
More on a happy and healthy New Year
Schedule those doctor's appointments, Mom
New Year, new you: Schedule time for yourself
Are you a yes mom? Just say no