Posted: May 09, 2013 12:00 PM
After a loss, Mother's Day can be a time of acute pain and grief. Learn how to support mothers who struggle through Mother's Day after the loss of a pregnancy or child. We speak to three moms who bravely share their stories and advice to friends and family.
As Mother's Day approaches, learn how to support moms who experience this holiday as a time of sorrow. Three moms share their stories and offer advice to friends and family who want to be supportive but aren't sure what to do or say.
Always a mother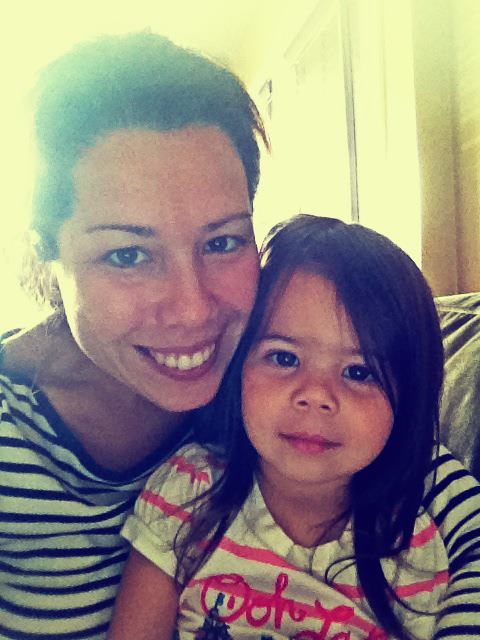 Barbara's son Jack, her first child, was born still at 35 weeks' gestation. "I began to question myself if I was a mother? Was my husband a father? It didn't make sense that I was a childless mother," Barbara says. "After the fog and numbness of grief began to lift, I realized that you become a parent the moment you learn you are expecting. Whether your loss is at eight weeks or 40 weeks, that child is yours and you are theirs. Although Jack wasn't in my life for long, I experienced things with him that I will carry in my heart forever."
Barbara's advice for friends and family^
"The sorrow I had from losing him did not overshadow the joy I had of loving him and that stays in my heart forever," says Barbara, who encourages friends to send a card or make a phone call on Mother's Day. For gifts, she says a charm with a baby's footprint or something to plant in the garden can give a mother hope. "Or walking into that mother's house on Mother's Day and simply saying 'I'm here for you today' would mean so much," she says. "A few people did these kinds of things on my first Mother's Day that I will never ever forget."
A day of bittersweet memories
Chrissi's son Tyler lost his battle with leukemia eight years ago. Chrissi explains that Mother's Day is especially hard. "As a mother who has lost a child, that day becomes a day of bittersweet memories, a day of wanting to celebrate but being reminded of what you have lost," she says. "If you allow it, it can easily become a dark day."
Chrissi's advice for grieving mothers^
Chrissi spends Mother's Day reaching out to mothers who are in difficult situations. "I have learned from this grief, there is light to be found amidst the heartache," she says, advising grieving mothers to talk about their children and celebrate them. "You deserve this. There is no right or wrong way to grieve — you do not need to be silent with your grief. That deep love you have for your child will always be there."
Celebrating an only child
Kristine's daughter was born with an undiagnosed congenital heart defect. "On Dec. 6, 2009, my daughter died suddenly and unexpectedly as I breastfed her," Kristine says. "I've blogged about her, life as a baby loss mom and how to save babies from suffering her fate at Cora's Story." On her first Mother's Day, Kristine found that many of her family members did not recognize the importance of the day. "What people don't realize is that we think about our babies constantly. By acknowledging me as a mother, you don't add to my pain, you provide comfort."
Kristine's advice for friends and family^
"Talk to us. Each Mother's Day since my loss has been different. Ask us how we're feeling. Let us know you're OK with whatever we need," says Kristine, who stresses the importance of recognizing that mothers who have lost an only child are still mothers. "Send a card, package with a small gift or a letter," she says. "It's OK to wish us a Happy Mother's Day. Just make sure to include ALL of our children, even those not living."
More on Mother's Day
An ode to all doctor moms
My mom and me
What pregnant moms really want on Mother's Day