Posted: May 02, 2013 9:00 AM
Keep your fitness plan on track by signing up for a fun run this summer. Grab a group of girlfriends, a regular running buddy or your spouse and try one of these six races. The idea of running a 5K — or more! — is a great motivator.
Last October I dropped out of a race for which I had registered and trained. A sore Achilles meant every step made my ankle scream in pain, and it took months before I could run without hurting. Signing up for another race was daunting — until my girlfriends and I heard about The Color Run. The Color Run™ bills itself as "the happiest 5K on the planet" and I'm excited to spend the day getting blasted with color, wearing a tutu and running with a group of women without (much) concern for our running times. These five bloggers have additional fun races to recommend.
Surrounded by color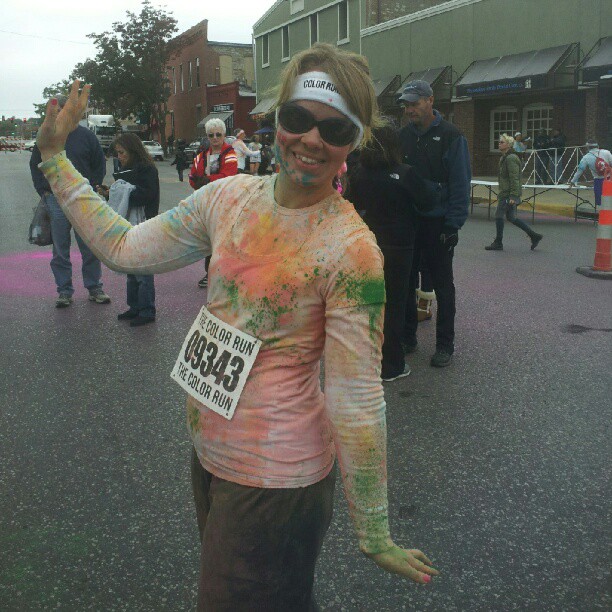 Greta, from G Funkified, ran The Color Run with a group of runners and has since participated in multiple 5Ks. "The Color Run was one of the most fun 'races' I've ever done. I was part of a team, including my mom, cousin and two sisters-in-law, and it was completely low-key (it's not even timed). It was the week before my birthday, so we took the opportunity to go out for sushi afterward, giggling the entire time about the fact that we were covered in colored corn starch and leaving prints on the backs of our seats."
Holiday runs get you in the spirit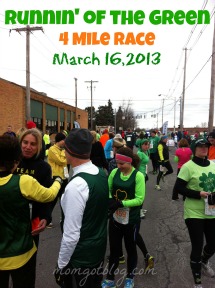 Kelly, from Mom Got Blog and Eat Picks, recommends finding a holiday run for a festive support system during a race. "There is something to be said for participating in a running road race centered around a holiday; folks enjoy donning crazy get-ups which adds to the fun of suffering through the miles together. This is why I love running the St. Patrick's Day 4 mile race 'Running of the Green.' Four miles is just long enough to hurt a little and when hitting that point of 'I have another mile,' it helps to see green sparkly hair, crazy socks and mirrored smiles reminding me that this is fun!"
The dirtier the better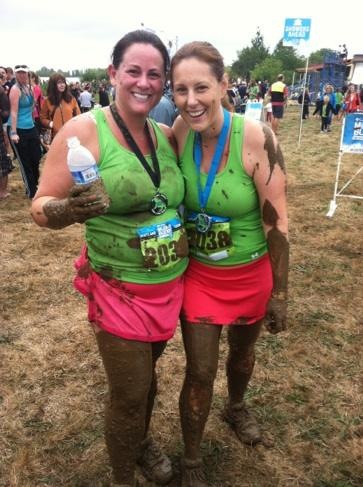 "Having participated in several running events from 5Ks to full marathons, I wanted to try something completely different," said Poppy of Funny or Snot when asked why she chose a mud run. "My sister flew in from the opposite coast so we could work together to push, pull and climb over the man-made obstacle course on a working farm. We ended up with mud in most of our crevices, but it was better than a day at the spa." Poppy participated in the Portland Muddy Buddy. Check the Muddy Buddy website for races in your area.
The magic of Disney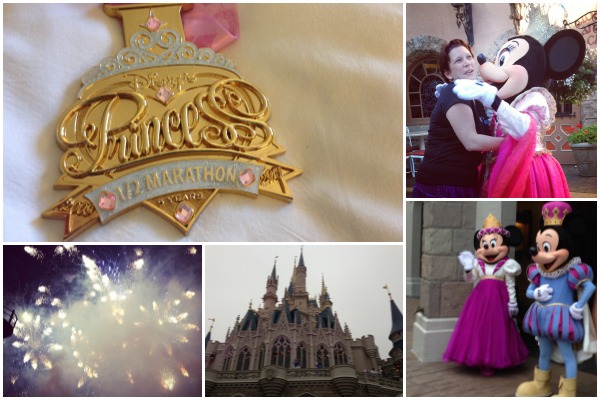 At Live Do Grow, Elena works to be sure that "every moment matters," and running in Disney World helped remind her of life's possibilities. "The runDisney Princess Half Marathon is not about racing for a time. It is about laughing and enjoying life as a runner, because day after day of lacing up our shoes, it can be easy to forget that you LOVE to run or love the way that running makes you feel. The Princess Half is one of those races that makes you believe that anything is possible."
Light up your night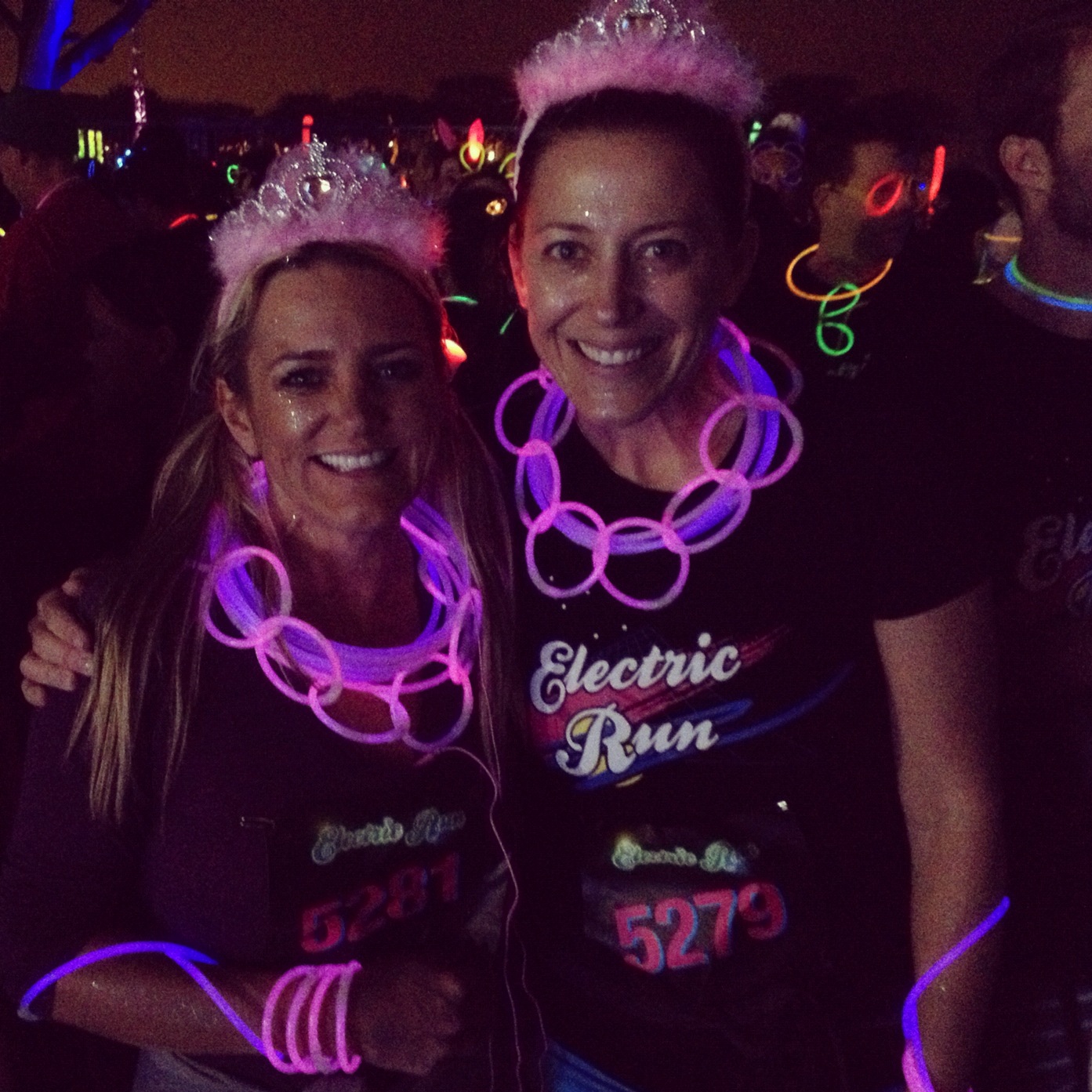 As part of a birthday challenge, Tonya from Letters for Lucas ran The Color Run and the Electric Run™. "When I turned 40, I made a vow to myself to run five 5Ks and these were two of them. They were fun and different and my BFF and I ran right alongside each other, which made it even more special. The Electric Run was cool because it was at night and we got a chance to bring out the Day-Glo and neon and The Color Run was messy! I swear I found colored powder in the most random places for days afterwards. I would participate in both again!"
Find your own fun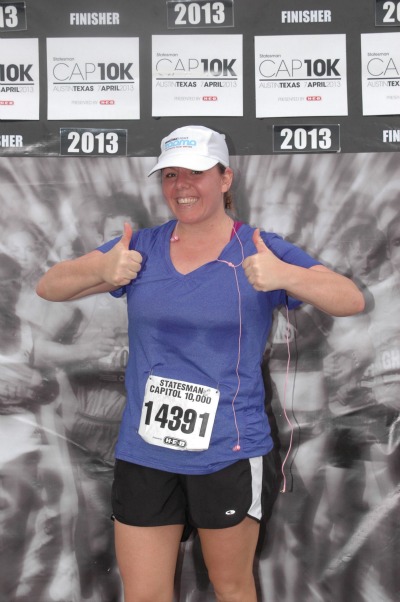 Check out local bulletins and papers for a local race, especially if you're ready to take your distance to the next level — a 10K! Leigh Ann from Genie in a Blog shares her experience running in a local race that's always been on her radar. "I have always wanted to run the Capitol 10,000 (Cap10k), the largest 10k in Texas, with up to 25,000 participants. The route starts in downtown Austin, heads straight up to the state capitol building, and then winds around beautiful central Austin. The Cap10k is such a fun race, from the runners dressed up from the costume contest to the live bands playing along the race route. A high school band was set up at the halfway point, playing the Rocky theme, and as we wound through a residential neighborhood, a live band played tunes right from their front porch for the runners. All in all, it's a very 'Austin' race." Running on familiar streets and putting money back into your community, often in the form of a charitable donation, is another perfect way to keep yourself motivated.
More about fitness
Try high-intensity interval training
Opinions on CrossFit training
The cLEAN Momma workout