Posted: Jul 27, 2013 9:00 AM
These creative birthday gift ideas are hard to wrap and rarely require a box. They're creative, unique and promise to be well-loved and well-remembered. Our list of creative gift ideas for kids will make it easy for you to get the perfect gift for the special birthday boy or girl.
Birthdays are meant to be celebrated to the max and gift giving can be a part of that sweet celebrating! These gift ideas are not only creative and unique, but they're also great reminders to the birthday girl or boy that she is so very special and loved! Broken down by age group, this go-to list will make birthday shopping a — creative! — snap!
A decade of creative gift giving
Love letters
(Minted, $16)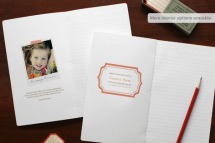 Start a journal of letters written to the birthday child on their special day. Letter ideas include describing that year's birthday events or her current likes and dislikes.
Star light, star bright
(Star-Registration, $30)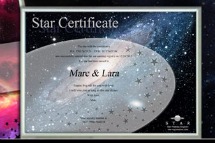 Name a star after your child and — of course — go star gazing together to see it every year on her birthday!

Dig deep
(Home Depot, $8-$30)
Plant a tree for your child. Visit it regularly, and always on her birthday. Once it grows, consider etching her initials into the trunk.
Fly high, sweet butterfly
(Insect Lore, $30)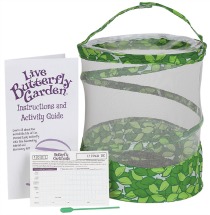 Insect Lore offers a variety of bugs and insects meant to be raised at home, then released outside. Our favorite is the butterfly house which comes with larvae your child can watch grow and change into butterflies!
A, my name is...
(Frecklebox, $5-$30)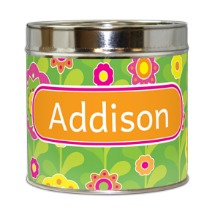 Kids this age are over the moon for their names and adore seeing it in print. Give in to the name fun with personalized items such as pencils, a water bottle, a lunchbox, a coin box or a placemat!

Sweet tooth
The answer to, "Can I have one of those?" is most often, "no!" On her birthday, take her to a local candy store — or even aisle! — and let her choose, and eat, whatever candy she'd like!
Casual reading
($10-$35)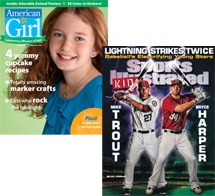 Little readers will love getting their very own magazine subscriptions. Some favorites include Highlights Magazine, National Geographic Kids, The American Girl Magazine, Your Big Backyard Magazine, Sports Illustrated Kids and Ranger Rick Magazine.
Heart attack
(Amazon, $9)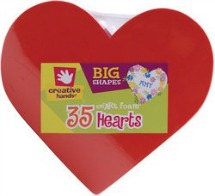 Overflow the birthday girl or boy's cup by decorating their bedroom door with big foam shapes. Write a compliment on each and every one!

Shopping spree
Give the birthday girl or boy an envelope with money inside and let her pick exactly how she wants to spend it right there and then! Within reason, this can be a deliciously fun adventure to share and be truly revealing into her wants and loves!

Sky inspired
(Sky Lanterns, $20)
Flying lanterns are nothing short of magical. Consider flying 10 of these gems the evening of her 10th birthday. A decade of birthdays is something to celebrate!
One more thought
Confession: Creative gifts can come in a box. If you'd rather give something that can be wrapped, consider one of these clever ideas: red sparkly shoes, an umbrella and rain boots, a watch, a water bottle, a rock tumbler, a Rubik's cube, a mix CD, a superhero cape, pajamas and slippers or a pint of her favorite ice cream — with a bowl, spoon and sprinkles included for an impromptu ice cream party, of course!
More on creative gift giving
DIY balloon bouquet: Up, up and away
4 Homemade cookie mix gifts
Tween gift idea: Pucker up