Posted: Jun 03, 2013 7:00 AM
Watching runners' feet move in rhythm on the street looks deceptively simple. Some women feel comfortable lacing up their shoes and going outside for a run, but having a running plan provides a framework for building fitness without injury. These four plans provide options to fit any level of fitness.
Make a nine-week commitment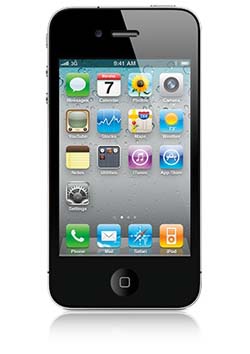 The Couch to 5K program — often abbreviated C25K — promises to ready even the most reluctant runners for a 5K run in nine weeks. Five kilometers is equivalent to 3.1 miles, which may seem daunting if your idea of a run is the last-minute dash to Starbucks in the morning. The C25K program gently introduces the idea of running, alternating small chunks of running with walking breaks. Eventually the walking is phased out of the 5K workout. Make a 63-day commitment to becoming a runner — the C25K app will help keep you on track.
Permission to walk
Walking is the first step towards running, and Jeff Galloway believes walk breaks can help all runners improve their performances. Galloway's plan for beginners guides you from walking to brisk walking to running, looking toward your own comfort level to decide when to move into running and when to give up walk breaks — if at all. Sometimes called Gallowalking, Galloway's running plans focus on working walk breaks into your runs — even races — all the way to marathon and ultra-marathon distances.
Positive peer pressure
Joining a local running group can be a powerful motivator if you have a difficult time fitting your runs into your schedule. Knowing other people are waiting for you can goad you into pulling on your running shorts even if you would rather sit home and catch up on your DVR. Some parks and recreation departments have city-wide running clubs and specialty running stores often host running groups. You shouldn't be intimidated by the idea of a running group — most of them include runners of all fitness levels. If you're nervous about joining, convince a friend to try it with you — or start one of your own with friends considering a running routine.
Maximize results with personalized coaching
A coach can help you improve your running, but you need to be honest with your coach and make sure your coach is the right fit for your running goals.
"
"
Ken Long of Long Distance Training has over 20 years of running experience and thousands of miles of races on his running shoes. Long explains how a running coach can help you. "It really comes down to asking yourself: Do I want to be a better runner? A coach will educate and guide you, be a mentor and friend and hold you accountable to your training. A good coach will customize training to your individual needs and recognize your strengths and weaknesses when designing a training plan. Fitness level, experience, goals, personal life and work schedule all need to be considered in order to help you improve. A coach can help you improve your running, but you need to be honest with your coach and make sure your coach is the right fit for your running goals." Long Distance Training has both in-person and online training options for all distances and running experience levels.
More about fitness
HIIT the gym for quick results
The pros and cons of CrossFit
Sweat it out with Bikram