Posted: Jun 14, 2013 8:00 AM
While zip lining and family theme park trips are fun, you don't have to break the bank to fill up your family bucket list. From family activities like visiting a local waterfall to making ice cream at home, discover seven affordable family summer bucket list ideas that will keep your kiddos busy all summer long.
Volunteer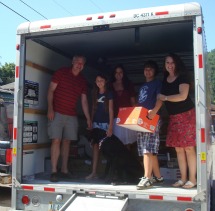 "My family's all-time best bucket list experience was a family volunteer experience. The six of us (two parents, three kids and even the dog!) rented a U-Haul and made the drive from Delaware to West Virginia with 5,000 books for the local schools, seniors center and even the county's sole public library. Life changing!" — Susan McNeill, Success Won't Wait!
Visit a waterfall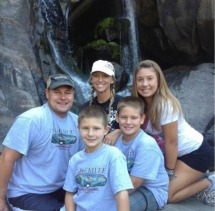 "Whether it's a Yosemite National Park fall or a waterfall in our own city, it's the journey to the serene destination that makes it a family favorite bucket list activity." — Mandi Warchuck, California
Float down a creek

"For just four dollars per person, for an entire day, we take our kids tubing down Deep Creek in the Great Smoky Mountains of North Carolina" — Annie Beauchesne, North Carolina
Get in some games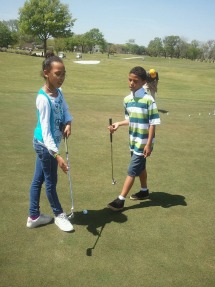 Affordable bucket list ideas like miniature golf are fun, but the game becomes so much more fun when you set a goal! "I am a single mom on a budget so our bucket list is a little creative. One item on my family bucket list is to play 18 rounds of golf with my eight and 10 year old." — Stephanie Ward, Red Lime Media
Bury your kids in the sand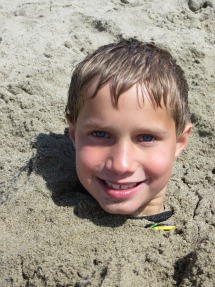 "We love burying our kids in sand at the beach every summer. They look forward to being buried up to their necks!" — Lisa Hecker, California
Make ice cream at home

"The kids and I had a great time with a bucket list idea we had. We called it 'wonderful week of whatever.' Each day of the week, we woke up and said 'what should we do today?' Then we went out and did it! One of the things the kids chose was to make ice cream in a bag — making it was almost free." — Rosie Petit, Wisconsin
Go on a hike
"I love taking my kids hiking and/or camping and teaching them about all the plants and animals we encounter." — Crystal E. Zobel, Massachusetts
The key to filling up your kids' vacation from school is to choose a mix of affordable family summer bucket list ideas both at home and away. And, even if it's mid-summer, it doesn't mean you can't start your own bucket list now! So, start filling up your wish list and making memories for you and your family this summer.
Read more ideas for family activities
Little explorers: plan a neighborhood scavenger hunt
Great games that get you moving
4 Mardi Gras crafts for kids