Posted: Aug 01, 2013 10:00 AM
There's nothing quite like the strong bonds between female friends. In honor of International Friendship Day on Aug. 4, we're celebrating amazing stories of friendship.
I've been best friends with Liz Fenton for almost 26 years, since the day I walked into her freshman English class wearing red eyeglasses and she jokingly called me Sally Jessy Raphael. Since then, we've attended the same college, have been roommates, joined the same sorority and have stood up in each other's weddings. Our children are like cousins because we are like sisters. And we're even business partners: We've co-written the women's fiction novel Your Perfect Life. And even though a cross-country move on my part put 2,000 miles between us, we're closer than ever. So this article is especially meaningful to me. I was touched by each and every one of these stories, some making me laugh, and others cry. But all of them reminding me that of the greatest and unbreakable bonds is that between female friends.
Homeless together

Beatrice Hogg and Mary O'Bryon say they are like sisters after meeting at a classic rock concert 30 years ago. "We may look different, but we are alike under the skin," says Beatrice. Throughout their friendship, they have experienced unimaginable downs together including being evicted from their apartments within a year of each other. They spent a short time living homeless together and through an upcoming business trip, will end up eating at a restaurant next to where they once showered when they were living in a shelter. But through it all, they have remained friends and talk every other day without fail, despite the fact that they now live across the country from one another.

Seatmates
You never know who's going to end up sitting next to you on an airplane. Sometimes you get lucky, other times, not so much. But for Sam Karlin and Jill Jacinto, it was friendship at first sight when they met on a flight to Colorado almost a decade ago. Mid-flight, Sam decided she was hot and changed her clothes and asked Jill to lean forward and cover her. It was in that moment that Jill says, "A friendship was born." And what do they say the key is to making their friendship last for so many years? "We still call each other as often as possible instead of relying on texting or social media," says Jill.

Fled Bosnia together
Sabina Vajrača and Dana Antoniadis have been friends since they were 5 years old. They grew up in Bosnia together and then fled the war — Dana to Switzerland and Sabina to the U.S. Dana is now a chemistry professor in Zurich and Sabina is a filmmaker based in New York City whose latest film was inspired by their 30-year friendship. The key to their friendship Sabina says is, "We wholeheartedly support each other in everything we do, with a bit of tough love when needed."
The Danas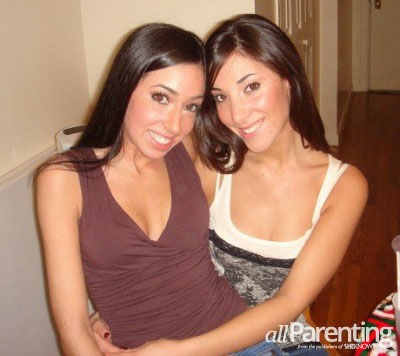 Dana Turek and Dana Parra met almost 10 years ago during freshman orientation at NYU. Not only do they share the same name, but they look like sisters, had the same major in college, are both from New Jersey and, according to Dana Turek, "love pasta to the point that they will stay up until the wee hours of the morning cooking and eating it." They were roomies in college and are still roommates to this day and Dana T. calls herself Auntie to Dana P.'s French bulldog, Lula. Dana T., who is surprising Dana P. with her contribution to this article, says, "I find it hard to put into words just how much Dana's friendship means to me. I know it's unusual to have a true best friend — one that spans almost a decade — spending nearly every day together. We've been through so many special life moments and have shared great experiences, and I'm so grateful to have her in my life!"

Battling cancer together
Jme and Leisha have been friends since the sixth grade and have been there for each other through Jme's mother's death and the tragic death of the third best friend in their group. Then three years ago, life took another devastating turn when Leisha, mother of twin boys, was diagnosed with an aggressive form of breast cancer. Jme has done all she can to be there for her lifelong friend, flying to see her as often as she can — usually every couple of months — bringing her a wig and founding cancerisajerk.org which, when you land on the homepage, displays a letter written by one of Leisha's 7-year-old sons that calls cancer out.
A friendship that ended too soon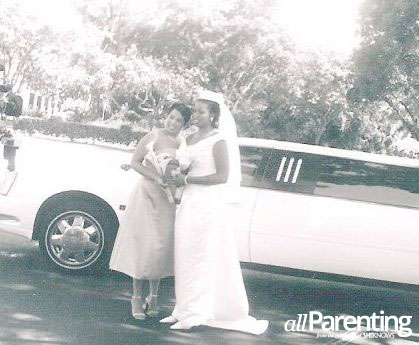 Teana McDonald and Erika Roman met on the playground in the fifth grade where Teana admits she wasn't that nice to Erika at first. But Erika won her (and everyone else) over and she and Teana remained best friends through grade school, middle school and high school. When college came, Teana headed south to Florida and Erika stayed in New York until she landed a job near Teana. Teana says, "She's been my best friend, maid of honor, godmother and aunt to my kids." Unfortunately, four years ago, while Erika was on her way to Miami to see Teana, her car flipped and ended up in a canal. "It's a tragic end to a beautiful friendship but it's a 22-year relationship that will never be forgotten. Every year on her birthday I buy the sexiest pair of shoes (that was her addiction), have a glass of wine and celebrate her life. I realized after the first few years that she was meant to be here with me for a short amount of time and serve a higher purpose. She was the one that introduced me to my soul mate!" says Teana.
Read more about friendship
3 Most important friends
3 Reasons why you should phone a friend today
Girlfriend SOS