Posted: Aug 08, 2013 6:00 AM
Looking for a great family, parenting and love story all in one? Then Karen Lynn Filek's story in
Chicken Soup for the Soul: Parenthood
is sure to put a smile on your face.
Written by Karen Lynn Filek, published in Chicken Soup for the Soul: Parenthood.
One good thing about internet dating: You're guaranteed to click with whomever you meet. —Mongo
"
"
When I was 27 years old, I did something very uncharacteristic for me. I answered a personal ad on the internet.
Most of the ads that people had posted were the regular old stuff. None of them really caught my attention until I came to his. The ad said, "I have four kids and they need a mommy." Call me crazy, but there was just something about what he wrote that drew me in. I sat there for several minutes thinking about how I doubted he would be getting any responses with a headline like that. Most people wouldn't be interested in taking on someone else's family.
We seemed to have so much in common and we got along so well that we agreed to meet in person.
"
"
I sent him a message. We clicked right away. I worked first shift and he worked second shift, so I would eagerly wait up late at night for him to get home so we could chat. After talking via e-mail for a month, I learned his wife had abandoned him and the children and he was raising them on his own. That made me like him even more. I knew he was a responsible person to be raising four kids. We seemed to have so much in common and we got along so well that we agreed to meet in person.
On Sundays, he took his children to the park close to his home and on this Sunday, I was invited to join them. I very nervously drove the 45 minutes from my home to the park. I parked my blue Dodge Neon and stepped out of my car, took a few steps onto the crunchy summer grass, turned around and got back into my car. I was too nervous to meet him. I thought to myself, "What if he doesn't like me? What if he thinks I am unattractive?" I didn't think I could handle the rejection.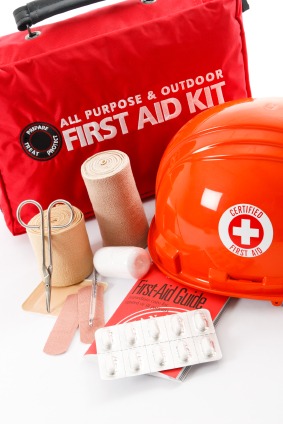 Finally, I forced myself to go and meet him and the children. When I found him and introduced myself, we sat there for what seemed like a very long time, neither one of us having much to say. We were both very shy. We made small talk, talked about the ages of his children who were 2, 4, 6 and 7, and the hot June weather that day. The next thing I knew, a little girl came running by asking, "Who is that, Daddy?" She made a few more laps around us, checking me out, when she suddenly fell and skinned her knee, bursting into tears. I had a first aid kit in the trunk of my car, so we went and I cleaned out her wound, put a bandage on her knee and gave it a big kiss. The tears quickly dried and she asked, "Are you going to be our new mommy?" Caught by surprise I didn't know what to say, so I just smiled at her and said, "Uhhhhh..."
As it was getting to be evening, it was time to go home. The boys were off playing on the opposite side of the park so we went to gather them up. We found them playing and running around like active children do, and all of us walked back to our cars, marking the end of the day. Paul was putting the boys into their cars seats, so Melanie decided she would invite me over to their home. "We just live down the street," she said to me. I laughed at her, as she was very much the social butterfly, thanked her for inviting me, but told her we all had to go home for the evening.
After all the children were safely strapped in, Paul and I said goodbye. He held my hands for the longest time. I thought he was absolutely wonderful. I hoped he had liked me enough to want a second date. We said our goodbyes and went our separate ways.
People told me I was crazy to date a man with four small children. I heard everything from "there is no way I would do that" to "you don't want someone else's children, you want your own."
There is one thing I know for sure. We are a family. I have not been raising someone else's children. I have always been raising my own.
"
"
After only four months of dating, we eloped in October 2000 and I became the new mommy to four wonderful children. I had no doubts that I was doing the right thing and we have never looked back.
The kids are now 14, 16, 18 and 19. I can't say there have never been bumps in the road, but they have been the best years of my life. I have loved every minute of being their mother and being Paul's wife. All four children have made us very proud as they have grown into responsible teenagers. At 18, Melanie is still the social butterfly, just like she was back when I met her at age 6. Cody and Wyatt are still rambunctious and are growing into responsible young men. Ryder is a wonderful 14-year-old who still exhibits the same personality as the toddler that was sitting on his father's lap the day I met him. Paul has been the husband I always wanted. I couldn't love him any more than I do now.
There is one thing I know for sure. We are a family. I have not been raising someone else's children. I have always been raising my own.
*****
Stepping outside your comfort zone isn't always our first instinct, but for Karen it was the best thing that she could have ever done. She reminds us that family is family, no matter how you choose to define it. For other great parenting and family stories, pick up Chicken Soup for the Soul: Parenthood. And sign up for the "Inspiration for Busy Moms" e-mail newsletter delivered weekly to your inbox.
Reprinted with permission from Chicken Soup for the Soul Publishing, LLC © 2013. In order to protect the rights of the copyright holder, no portion of this publication may be reproduced without prior written consent. All rights reserved.
More Chicken Soup for the Soul
Chicken Soup for the Soul: Running Home
Chicken Soup for the Soul: Adventures in Online Dating
Chicken Soup for the Soul: The Best Lesson