Posted: Sep 02, 2013 11:00 AM
Back to school once conjured up images of Crayolas and new lunch boxes, but these moms are following their dreams back to the classroom. These career-changing moms are figuring out how to balance everyone's back-to-school schedules.
I was a 33-year-old stay-at-home-mom when I realized I wasn't going to be shopping for school supplies in September. Each fall since preschool I'd found my way into a classroom, either as a student or a teacher. September became my own personal New Year's Eve, a time for clean slates, empty notebooks and the chance to do something amazing during the next nine months. Now my back-to-school plans are centered on where my kids attend school each fall.
These moms have a different story. With kids at home and schedules to juggle, they are following their own academic dreams and returning to school alongside their kids this fall.
Teacher and student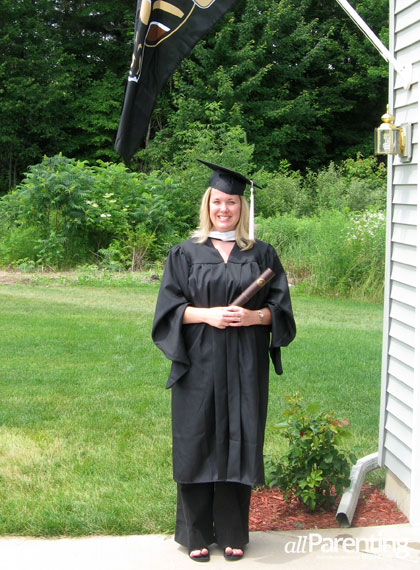 Katie Sluiter blogs at Sluiter Nation, where she chronicles her life with her family — including her beloved teaching profession. While working full time and raising two little boys, Katie also takes two online classes each semester. "I like it because I can choose things that I really want to be more current in. For instance, this summer my classes were about teaching deep and close reading and about teaching your students about keeping a writer's notebook. I really love it because it forces me to think about my curriculum in a positive way all summer and now I am excited to go back and try some of the new strategies and projects that my reading and homework have been about. I also look forward to doing my reading — because I am a total school teacher nerd!"
Katie's classes are applied to a 30-credit goal that will warrant a pay raise, but she's definitely more focused on the academic aspect of education than the financial gains. She plans on applying to a Ph.D. program when her boys are a little bit older.
Balancing babies and academia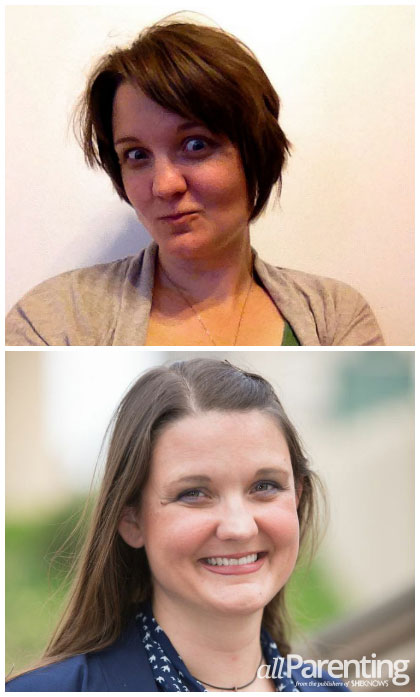 Hillary Melchiors blogs at Midwestern Berliners. Hillary writes about returning to the U.S. after a year in Berlin, an adventure her husband and two daughters shared with her. Hillary is a Ph.D. candidate at Case Western University, the university where she received her Master in Anthropology and Master of Public Health. Her Ph.D. will be in Medical Anthropology, with a dissertation topic of "Turkish-German Adolescent Girls' Identity, Subjectivity and Subjective Well-Being."
Hillary talks about both the negatives and positives of pursuing an advanced degree with little ones at home: "The hardest part about trying to finish a Ph.D. with kids underfoot is finding the time to sit down and dedicate to my academic pursuits. This summer has been especially hard, as I only have one day a week to devote to writing in addition to all my evenings. The absolute best part of having my kids while I'm trying to write is that I must turn off my academic mama brain to play with and take care of them. Yes, I do try to untangle the concepts of identity and subjectivity while making peanut butter and jelly sandwiches, but it is nice to be able to just get on the floor and play after a long night of writing."
Is it worth it?
Greta Funk blogs at G*Funk*ified, a chronicle of life with four young children, a growing running habit and a penchant for photography. After finishing her degree while pregnant and wrangling toddlers, Greta answers the question, "Was it worth it?"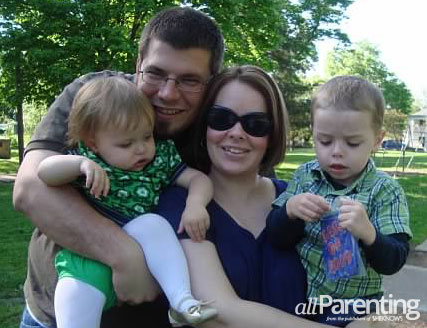 "I am glad I did it and finished. It wasn't easy: My oldest was a baby when I started, and I was hugely pregnant with my third by the time I graduated. I went from nursing a baby, to widowed and pregnant, to a single mom of two, to remarried and pregnant again, all while finishing my master's. I may not actually use my diploma, but I do think I've shown my kids they can do whatever they set out to do. And honestly, I taught myself that I could do things that are just plain hard — and succeed."
More about back to school
Find some time for yourself this fall
Creative first day of school photos
Help your daughter make appropriate fashion choices