Posted: Oct 23, 2013 8:04 AM
From hiking Half Dome, zip lining through the forest to gaining self-defense skills, moms are making their dreams come true. But just like raising a family, we're learning it takes a village to accomplish things great and small.
Got a daunting goal looming on your life list? Just because it's your dream doesn't mean you have to go it alone. Rally your posse from the get-go and ensure your vision becomes a reality with just a little help from your friends.
I started 2013 determined to hike Yosemite's famed Half Dome, a trek I had wanted to take since bowing out of a senior year spring break trip more than 20 years ago. I'd been sharing my goal with trusted friends for a couple of years and just casually "putting it out there" — letting girlfriends know that I was interested and that I didn't want to climb 5,000 feet solo. They were encouraging and enthusiastic, but remained at a safe distance from my challenge.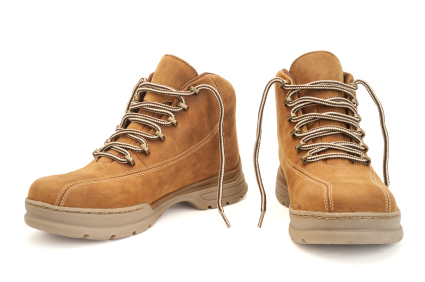 I researched the trip, talked to others who had successfully made the climb and took plenty of mental notes of dos and don'ts. It should be noted that I'm not particularly "outdoorsy" and hiking has never been a hobby of mine, so it struck plenty of loved ones as a bit random. But I was hell-bent. Half Dome was happening and preferably before I turned 40.
By early January, one of my closest girlfriends called me up out of the blue to commit to the trip. She would fly from New York (where she trains other moms for marathons), we would make a road trip in six months to the Sierras and dammit, we would touch that rock, together. I was beside myself excited. Buoyed by her faith in my dreams I called on several local girlfriends to help me train. They took turns tackling nearby hikes with me in the months leading up to Half Dome. They checked in on my equipment list. Had I purchased a hydration system? Where were my hiking shoes? Did I need to do some hill training? They were there with me every step of the way while my eventual hiking partner could not be.
Those girls were instrumental in helping me reach Half Dome. I thought of them during a few moments of panic and the first of four times that I gave up on the sub dome. I felt their love, strength and encouragement when I was tired and afraid. And I shared rejoice (and relief) from what felt like the top of the world. My tribe of girls made this major life goal, two decades in the making, a reality.
Share our strength
I'm not alone in benefiting from the boundless effects of lady power. Danielle has seen her body transform and her confidence take flight with the help of a trainer-turned-friend. After watching her young son excel in martial arts, Danielle was recently inspired to try her hand at a women's self-defense class.
"I learned a ton and felt empowered. I could feel strong and confident. I could be strong and confident," said Danielle. "Now I take both the kickboxing class and the Krav Maga classes. I am learning to defend myself, but also getting stronger and in shape."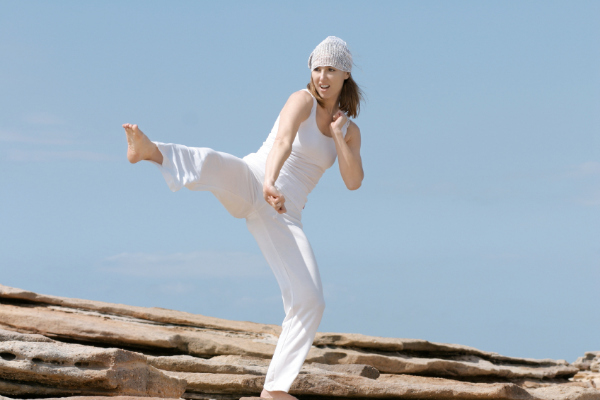 Danielle learned first-hand how a strong woman who simply shows up can change a life.
"My coach has become one of my best friends. She is a sister to me. On a basic level she keeps me in check. I know if I don't show up to class or don't work hard, she will push me and encourage me," said Danielle. "On a deeper level, she is there with me. She sees my good days and my bad. She knows my moods. She knows my limits. And she knows how to help me stretch them. She has helped me to see the potential in myself."
Peer pressure for the win
Jen had wanted to try zip lining for more than 15 years, but a long-held fear of heights had been holding her back. One mention of this to yours truly and our mutual friend put her bucket list, someday, one day, if only, life list item in motion. Once we heard that our beloved sister in crime was holding back on her dreams, we knew what we had to do. Pull out the calendars, set a date and commit right then and there to zip lining through the redwoods with Jen. We targeted her birthday weekend and booked the adventure. In Jen's case, she needed someone to step up and take the reins.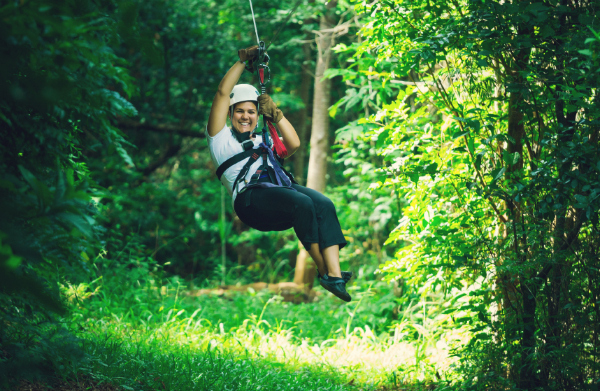 "I think not doing it over the years was a combination of being a little scared as well as doubting the practicality of it," said Jen. "Where and when would I do it? The years go by so fast and time gets away from us and having a family consumes your time, energy and money. There just didn't seem to be enough time."
Support and accountability changes lives
"Talking with my friends also helped me realize that I need to make more time for me and the things that I would like to do in my lifetime," said Jen. "Without all this support and enthusiasm to make this adventure happen for me (and all of us), I still may not have experienced it."
When we call upon our friends and they show up with unflappable support, we all grow in strength, beauty and bravery in the process.
"
"
With a successful life list goal under her belt, Jen now looks forward to helping someone else accomplish something big. She's even willing to hurl herself between the redwood trees again. She was reminded that when we call upon our friends and they show up with unflappable support, we all grow in strength, beauty and bravery in the process. We grow into the heroes of our own life stories. I don't know about you, but I'd bet on my girlfriends over Wonder Woman any day.
More about goals and girlfriends
Moms who are making a change
Beyond spa days: 4 Unique ways to spend girl time
Make a 2013 to-do list