Posted: Jan 07, 2014 6:00 AM
You've resolved to get more exercise this year. One great way to do that is to walk and walk and walk. To help you keep track of all those steps you've logged, strap on one of these fitness tracker bracelets. It's one accessory that really will improve your health!
Fitbit Force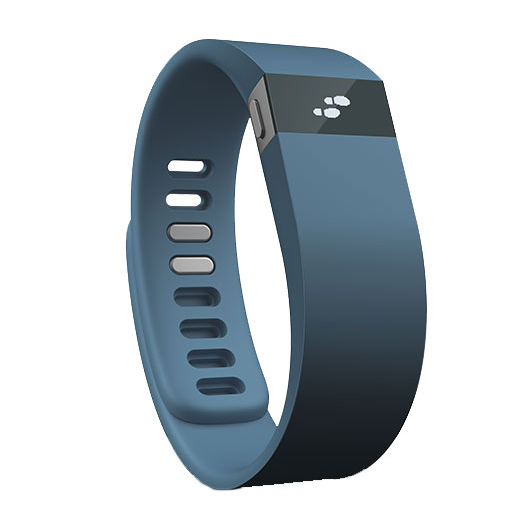 The Fitbit Force was designed to be a powerful motivator for those looking to maintain a healthy lifestyle. This fitness tracker bracelet not only logs the steps you take each day, it also tracks distance traveled, calories burned, stairs climbed and active minutes throughout the day. And if you don't take it off at night, the Force will also track your sleep and can wake you up in the morning with a silent, vibrating alarm.
All of that information is wirelessly synced to your computer, iPhone and/or Android smartphones using Bluetooth. Or, you could just look at the OLED display to see your personal stats. My only complaints about this device are that it only tracks fitness and sleep so you have to log meals and other activities separately (if you want to track that information) and it only works for select Android devices. (Fitbit, $130)
UP24 by Jawbone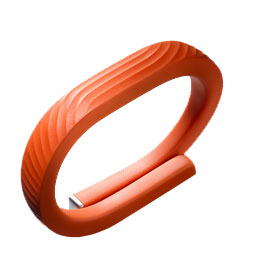 Rather than tracking only movement and sleep, UP24 by Jawbone takes a holistic approach to health. The UP24 wristband tracks steps taken, distance traveled, calories burned, active and idle time plus the amount of time you sleep. This information is wirelessly synced to the UP app where you can also enter information about other workouts you've completed and food and drink you've consumed.
Not only does UP24 by Jawbone allow you track a lot of information, it also has a battery life of about seven days so you don't have to worry about charging it all the time. The one downside of this fitness tracker bracelet is that it only works for iOS devices. However, select Android users could try the UP by Jawbone wristband instead. (Jawbone, $150)
Nike+ FuelBand SE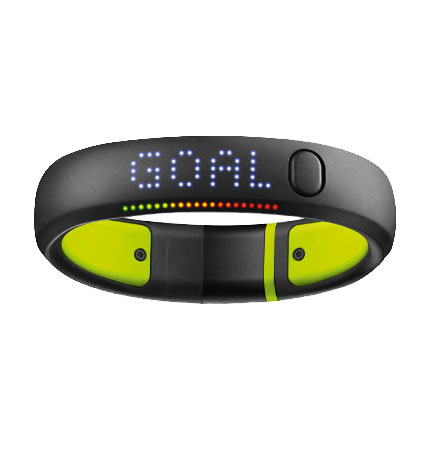 If you plan on doing more than walking for your daily workouts, you should consider getting the Nike+ FuelBand SE bracelet. Using Nike Fuel, this bracelet tracks whole body movement including how often you move and how intense the movement is. The LED display will show your daily progress as well as notify you when you reach your goal.
The daily goal setting feature with the app is nice because you can adjust it based on how your day is going to be. Also, the move reminders are handy if you need a little extra push to reach your goals. I'm not a fan of the colorful display with the large letters but I guess it is eye-catching which I think is what they were going for. Again, this one is only compatible with iOS operating systems — sorry Android users. (Nike, $150)
Basis B1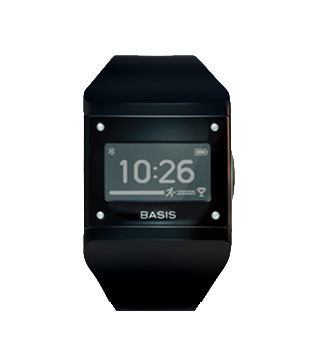 Designed to look like a digital watch, Basis B1 tracks activity levels, duration, calories burned as well as your heart rate, perspiration and skin temperature. After capturing all of this data, Basis B1 goes one step further and analyzes it to give you suggestions on how to improve your health.
Now that they have released apps for both iOS and Android operating systems, the Basis B1 fitness tracker is easier to use. It does sync via Bluetooth with the apps but the battery only lasts about four days before it needs to be charged again. While the design isn't as minimal as some of the other fitness tracker bracelets, I do like that this one analyzes the data to tell you how to make improvements. (Basis, $200)
Withings Pulse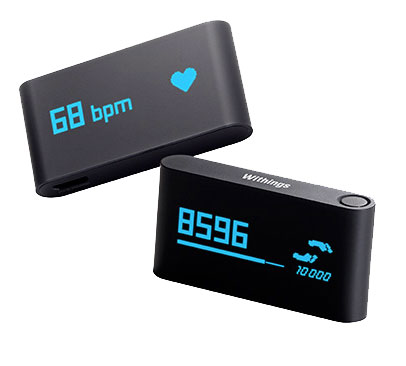 While the Withings Pulse isn't actually a bracelet, it's still worth mentioning here because it is a good option as a fitness tracker. This little device can be carried, clipped or strapped on your wrist depending on what you are doing. It tracks steps taken, distance traveled, elevation climbed and calories burned. Put your finger on the back of the device and a few seconds later it will give you your heart rate. On your wrist at night, the Pulse will track your sleep cycles. Information is synced wirelessly and there are apps for both iOS and Android devices.
If you're looking to just monitor your activity levels, Pulse is perfect for that. Plus, it's not as expensive as the other fitness trackers. However, if you need motivation to stay active during the day, this one isn't for you. (Withings, $100)
More on staying active
Best fitness apps
Increase your fitness without more gym time
The best new fitness DVDs