Posted: Feb 13, 2014 10:00 AM
Even when you're considered a natural beauty, it doesn't hurt to have Mother Nature on your side with these yummy beneficial boosts. From spinach for whiter eyes to sunflower seeds for youthful skin, discover eight foods that improve your looks.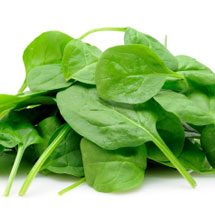 Spinach
The eyes are the windows to the soul, so what better way to give off a good impression than keeping the whites of your eyes clearer by upping your spinach intake? The rich carotenoids, lutein and zeaxanthin in this leafy green power-producer will help protect your peepers against oxidative damage from the sun's UV rays and multiply that sparkle in your eye. This iron-rich source also can help prevent hair loss, leaving your silky tresses where they belong.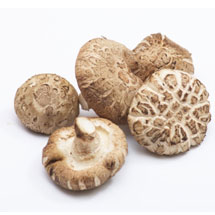 Shiitake mushrooms
Talk about a yummy way to maintain clear skin! This fantastic fungus will fill you up with zinc, which at deficient levels can cause your body to lose weight, develop acne or psoriasis, discolor your fingernails or advance hair loss. Shiitake mushrooms are also a rich source of copper, a mineral necessary for melanin production, which is responsible for coloring your skin when you tan and tinting the pigment in your hair.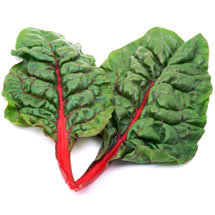 Swiss chard
With quite an impressive resume of good-for-your-looks vitamins and minerals, this leafy vegetable is teeming with anti-inflammatory antioxidants to keep you looking your best. This bitter produce also boasts vitamin K, vitamin A and calcium for healthy teeth and acne-fighting and psoriasis-fighting powers.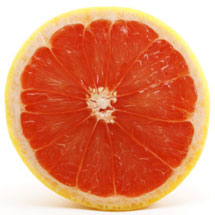 Grapefruit
Collagen-producing vitamin C not only boosts your body's ability to make skin, heal wounds, maintain bones and repair teeth, but it also helps reverse the effects of the sun on your delicate skin. One grapefruit holds your daily recommended intake of vitamin C.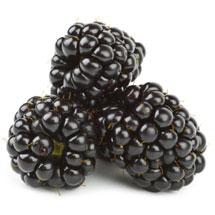 Blackberries
Chockfull of even more antioxidants and folic acid than blueberries, these bite-sized super-fruits are an excellent eat when it comes to maintaining healthy skin. Some studies show that antioxidants help preserve your skin's texture and minimize wrinkles as well as protect your skin from sun damage.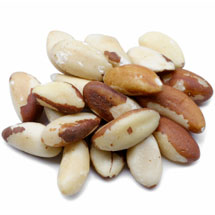 Brazil nuts
Packed with vitamin B1, munching on a handful of these hefty nuts helps your skin, hair and eyes maintain a healthy appearance. But, don't eat too many — some studies have found that high selenium concentrations have been associated with an increased risk of cardiovascular disease.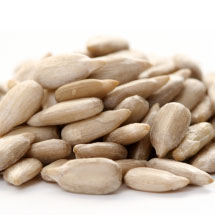 Sunflower seeds
Tiny sunflower seeds not only help reduce your risk of cancer and keep your bones strong, they will also give your skin a healthy glow thanks to the vitamin E in each little grain, combating UV rays and keeping your skin in tip-top shape. They are also known to reduce stress, which could also inadvertently reduce wrinkles, too!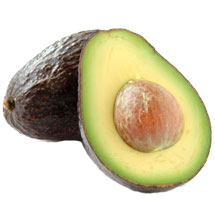 Avocados
While the B vitamins in this green fruit are responsible for helping you maintain healthy hair and skin, it's the omega-3 fatty acids that get the credit for maintaining your skin's moisture. In addition, the monounsaturated fats also found in avocados help balance your skin's pH, leaving you with a clear, healthy glow.
Read more beauty tips
Beauty benefits of seaweed
Crazy about coconut oil
Why you should replace facial moisturizer with oil