Posted: Feb 20, 2014 7:00 AM
When blogger and rabbi Phyllis Sommer's son Sam was tragically diagnosed with childhood cancer, Sommer turned to social media for information and support. And when things got worse for Sam, social media turned to her. Find out how 36 rabbis help fight childhood cancer in a surprising, and inspiring, way.
Rabbi and mother of four Phyllis Sommer loves yoga, has a fabulous sense of humor and is a thoughtful writer. She has gorgeous, flowing, chestnut colored hair — that she'll be shaving off completely this March.
Superman Sam
In 2012, Sommer's then 7-year-old son, Sam, was diagnosed with refractory acute myeloid leukemia. His parents, both rabbis and writers, launched the site Superman Sam, to chronicle his story. The Superman "S" became Sam's trademark. He wore it often and his cheerleaders wore it — or other superhero symbols — in a message of solidarity and hope. In August 2013 Sam received a bone marrow transplant and this December, just four months later, he died.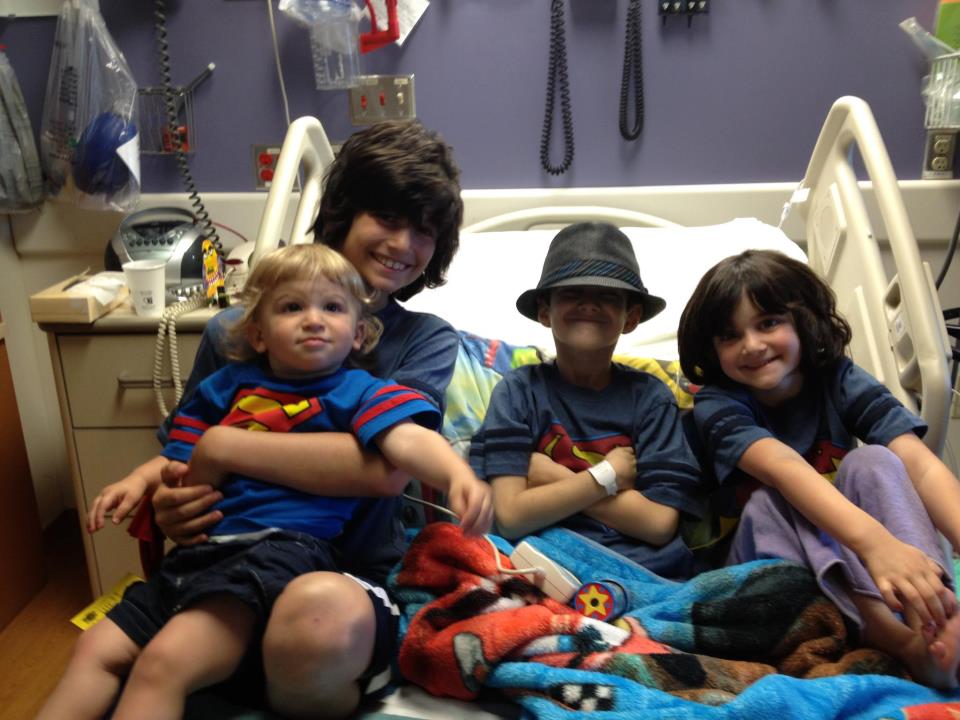 Sommer says, "Uncomfortable, displaced and out of sorts are pretty common feelings for me right now. For all of us, I think. We are feeling our way through this new sense of our family. Who are we? Where do we all fit into this new order of things? How do we work around the hole in our family and how do we pick our way through whatever minefields we might stumble upon? We are used to putting Sammy's needs at the top of our list, we are used to timing and scheduling around clinic visits and medicine doses. We are used to choosing our meals based on his palate, which grew more and more limited. And now... ?"
Shave for the brave
In an attempt to do something with this overwhelming grief, #36Rabbis was born. Rabbi, writer, mother of three and longtime friend of the Sommer family, Rebecca Einstein Schorr explains, "[The idea for #36Rabbis] got started when Phyllis mentioned that she thought it was time for her to participate in a St. Baldrick's [a play on the words "bald" and "St. Patrick's"] Shave for the Brave event. I told her I thought it was a good idea and wondered (aloud) if we could get a group of our colleagues to join the cause. Thirty-six sounded like a good round (Jewish round, that is) number and we figured that $180,000 was a completely doable number. After all, that would just be $5,000 per rabbi if we could actually get 36 to sign on to the project."
#36rabbis
The rabbis' goal: 36 "shavees" going under the razor together on March 31 in a Shave for the Brave event at an annual rabbinical convention to benefit childhood cancer research. Those who couldn't make it could shave at their synagogues.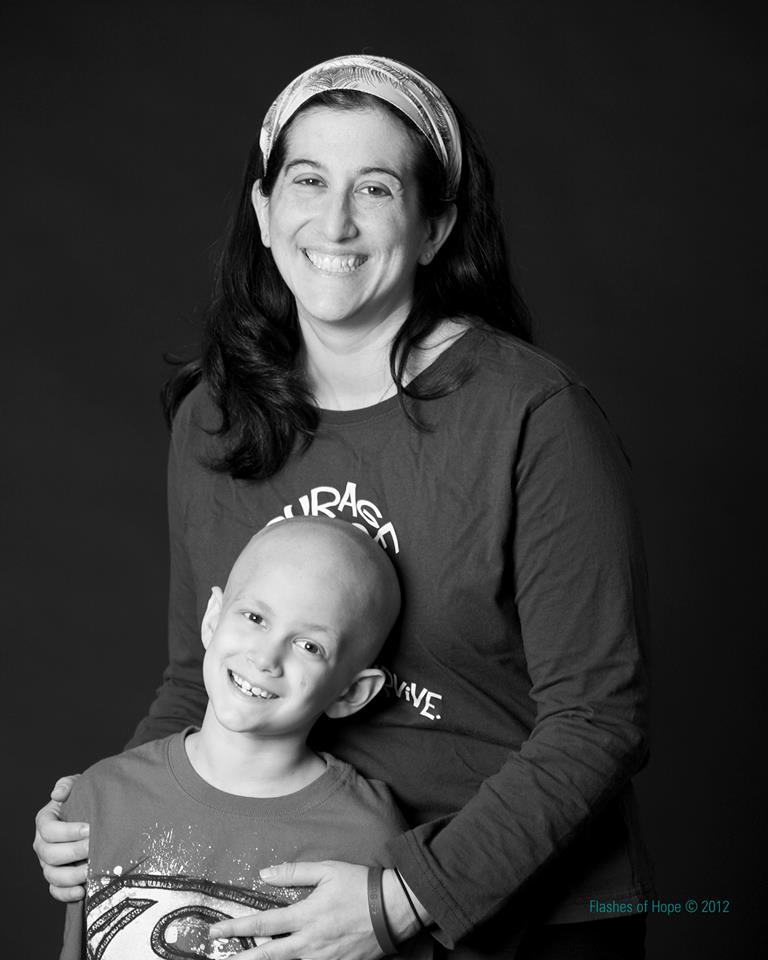 Initially, the response was huge, but a Facebook huge. Thousands of people "Liked" the effort on social media, but the money raised for research was minimal. At the time, Schorr said, "But those 'likes' have not translated into donations. And that is not acceptable. Because every day, seven children die from a childhood cancer. Every day. Every single day. If every person who has 'liked' one of the status updates gave just one dollar, we'd surpass our initial goal. Imagine the good work that we could do together. So please don't just 'like' us. Don't just give us some sort of positive feedback. Donate. And tell your friends to donate. And tell them to tell their friends to donate. Just a dollar. Or more, if they so choose. But let's do this thing."
And do this thing, they did. At the time this article was written, more than 50 rabbis and two dozen volunteers are signed up to 'shave for the brave.' And the money raised: Almost $265,000!
At the time this article was written, more than 50 rabbis and two dozen volunteers are signed up to 'shave for the brave.'
"
"
While Sam's story was the initial motivation for starting #36rabbis, the goal of this group goes beyond one child and one family. Sommer says, "The drugs are out of date, the treatments are dangerous and the outcomes are beyond unacceptable. I cannot get what I want. Nothing will change it, nothing will give me my ultimate desire. But I can help to change that outcome for someone else. [We're doing this] for all the future Sams."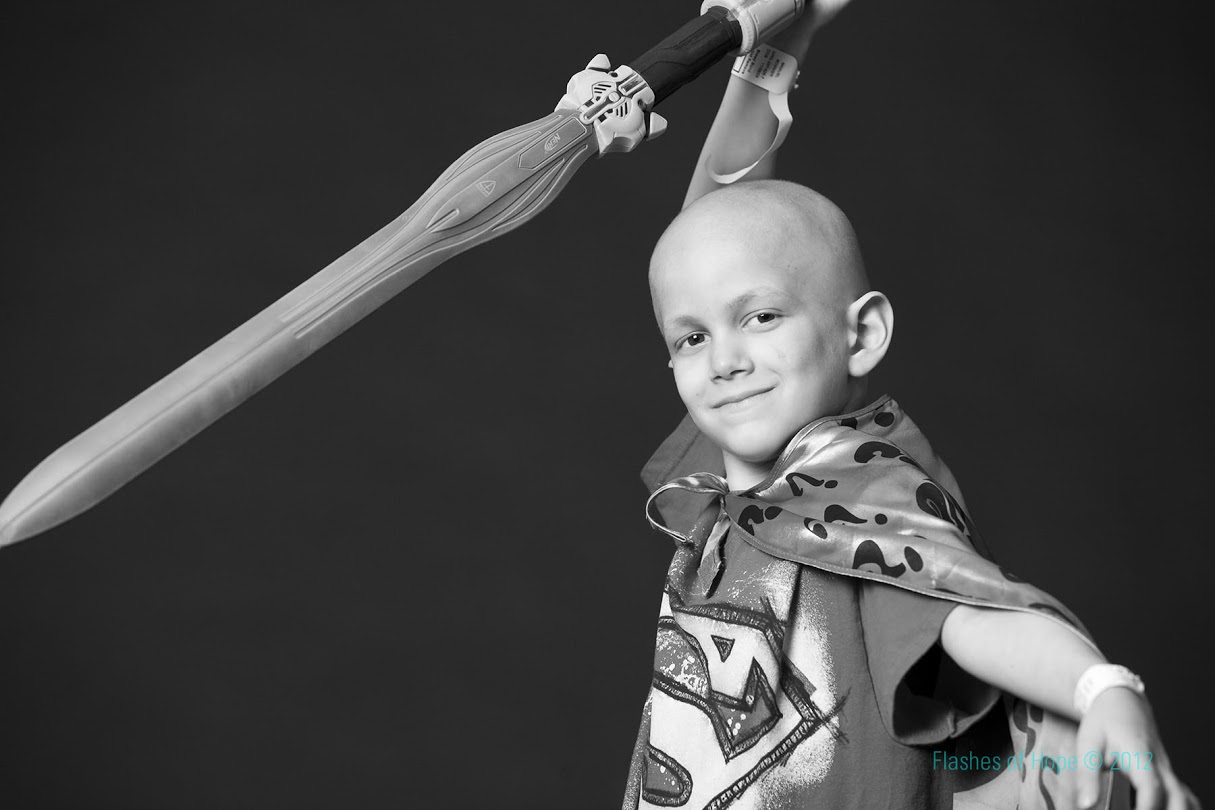 How you can help, right now
On March 31, more than 70 people will shave their heads to bring attention to the fact that only 4 percent of U.S. federal funding for cancer research is earmarked for all childhood cancers as well as to raise hundreds of thousands of dollars for this essential research. You can help, too. To learn more about St. Baldrick's, visit their site. And to donate to #36Rabbis start here.
More on ways you can make a difference