Posted: Feb 12, 2014 11:00 AM
Each year approximately 13,500 children are diagnosed with cancer and one-fourth of those diagnosed will lose their battle, yet only 4 percent of federal cancer research funding goes to pediatric cancer research. The commitment toward finding a cure for children diagnosed with cancer is disgraceful and demands our attention.
How do you begin explaining to your child that they are dying? Do you start with the facts? "There are cells growing inside you, my love…" or do you begin by framing the conversation with an example? "Remember when Grandma got sick?" Or do you, like Libby Kranz, struggle every day accepting the words yourself, unsure of how to tell your 6-year-old daughter that she will never live the life you had silently promised her, the one filled with dreams, grown-up jobs, falling in love and becoming a mother?
The cruel fact is that while telling your child the truth — that they are dying — may be the worst hurt of your life, the truth that there was never enough funding to find the cure for their disease in the first place may be just as painful.
Only 4 percent of all federal funding goes toward pediatric cancer research.
"
"
According to the Centers for Disease Control and Children's Oncology Group, over 13,500 families will receive the devastating news that their child has cancer, and over 2,500 of those children will lose their fight against this brutal disease. Yet only 4 percent of all federal funding goes toward pediatric cancer research, and every day a child is lost to the disgraceful misallocation of funds. One of those children is Jennifer Lynn Kranz.
Jennifer woke up on her sixth birthday excited about the day ahead; a celebration with family and friends followed by copious sums of sugar and gluten-free cake. Instead, her family spent the day at Lucille Packard Hospital learning that this would be Jennifer's last birthday. She was diagnosed with Diffuse Intrinsic Pontine Glioma, a rare and inoperable brain tumor that was attached to her brain stem.
And they learned that there is no cure.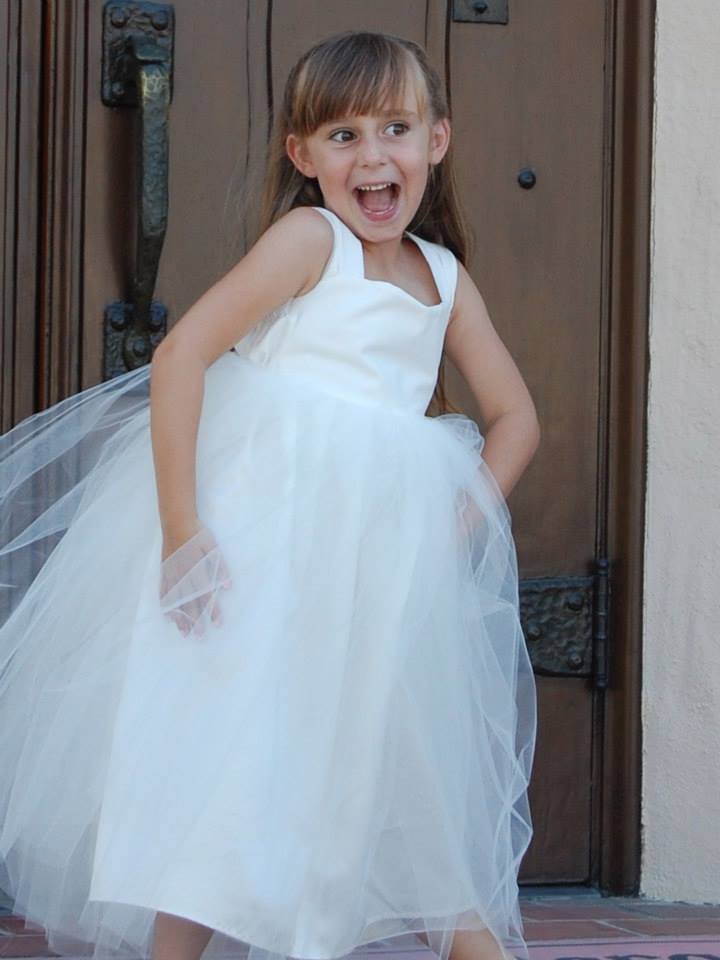 Six years old, Jennifer is a girl with glitter in her veins. The eldest of four children, her mother, Libby, and her father, Tony Kranz, are thankful every day for the life they've been given, understanding like very few just how blessed they are. After a devastating road to parenthood fraught with infertility treatments and multiple miscarriages, the Kranz's turned to adoption as their last resort and in 2007 adopted Jennifer. Thinking they would be the parents to one special little girl, they were shocked when they unexpectedly became pregnant almost two years later with Jennifer's brother, Jonathan, and within the next three years went on to conceive two more children, Nicholas and Charlotte. Libby and Tony finally had the family they had dreamed of. But their charmed life would soon take a terrible turn.
For every child diagnosed with an incurable form of cancer, 80 percent survive five years from their diagnosis or more. But for the other 20 percent, there is no refuge from the disease that takes them away far too soon. Could those lives have been saved if there had been more research? If there had been more money? Would Jennifer be telling her story of survival instead of her mother remembering the child she lost?
There will be no justice for those lost until pediatric cancer is eradicated. We must do better by these families — we must demand more.
"
"
There will be no justice for those lost until pediatric cancer is eradicated. As the leading cause of childhood death from disease, 4 percent isn't enough to solve a devastating illness that has no care or concern for who it takes. We must do better by these families — we must demand more.
We can start by writing a simple letter. Writing to your congress member and demanding they look into federal funding for pediatric cancer is an easy step. In 2008, the Caroline Pryce Walker Conquer Childhood Cancer Bill was unanimously passed by Congress to expand childhood cancer research but has yet to be enacted. A letter urging your Congress member to follow through with its reauthorization may be all that stands between a child and a cure.
We must do this, so that instead of a mother trying to explain to her child that she is dying, she can explain to her how she will battle this monstrous illness.
And win.
To find out how you can help, visit The Truth 365 and to learn more about Jennifer's story, visit her website.
Image credits: facebook.com/love4JLK