Posted: Apr 02, 2014 10:00 AM
The male/male romance and erotica scene is booming, with women as the primary audience. Find out why female authors and readers are getting lost in stories of gay romance.
Photo credit: Eric Audras/ONOKY/Getty Images
If you haven't read a romance novel about two men falling in love, you're missing out on a genre that's booming in popularity — particularly among women. You read that right. This romance genre, commonly referred to as m/m romance, appeals to women and gay men alike. We talked to big names in the booming m/m industry to get the scoop on what women are falling in love with.
The m/m genre continues to boom
Sarah Frantz is Senior Editor at Riptide Publishing, home of the popular Rear Entrance Video trilogy by Heidi Belleau and the Cut and Run series by Abigail Roux. She's observed m/m romance growing by leaps and bounds, including authors of heterosexual romances writing gay male story lines. "I think readers are coming to realize that romance is romance, no matter the gender of the lovers, and are starting to include more m/m romance in their regular hetero-romance reading," says Frantz. This trend recently cropped up on the popular romance review site Smut Book Club, which expanded to include spotlights on gay romance.
Two heroes are better than one?
When asked what draws her to m/m romance, Frantz explains that she's been interested in the heroes in romance stories since she was a tween. She recalls falling for a stoic hero revealing his vulnerable side. "That hooked me and never let me go and I've been an avid romance reader ever since," she says. "So when I read a story with two heroes, it just gives me that much more of what I'm reading romance for in the first place." Of course, many readers are there for the sex as much as the emotional appeal. M/m romance novels run a wide spectrum from fade to black romance to kinky erotica.
Why do women write gay male romance?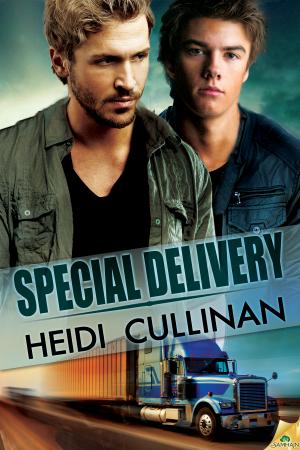 "Most of our authors are women, but then most romance authors are women, no matter the genre," says Frantz. "I don't think it means anything about their ability — or not — to write convincing m/m. Female authors have been writing male characters as long as they've been writing, after all."
Heidi Cullinan is the author of over 24 m/m romances. "I love all romantic stories, no matter who is paired, but gay, lesbian, transgender and bisexual romances interest me because comparatively so few of these stories have been told — everything feels new and fresh and exciting," says Cullinan. "Plus a lot of the strictures and assumptions which go with mainstream heterosexual romance are not present in LGBT romance, which makes me freer as a writer and gives me more pleasure as a reader." Cullinan's sexy Special Delivery trilogy released this spring.
Do hetero-romance readers enjoy m/m romance?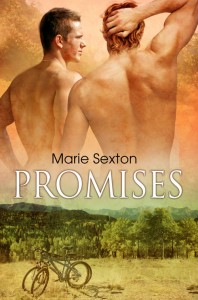 Marie Sexton, author of Goodreads Member's Choice Award winner Promises, shares feedback she's gotten from female readers. "Most women I've heard from are amazed when they read their first gay romance," she says. "I had one friend tell me she liked it because she didn't spend the entire novel comparing herself to the heroine and coming up short. I don't know what percentage of female readers feel that way, but I will say that most women I know who try gay romance discover that they like it far more than they anticipated."
Sexton recalls discovering m/m romance by accident while reading Lynn Flewelling's Nightrunner series. "Book one involved the two male protagonists meeting and becoming partners in crime. But in book two, they fall in love and become a couple. And I felt like a huge light bulb came on over my head," says Sexton. "I re-read the last third of the book over and over, because I was so enthralled by this romance."
Where to get started with m/m romance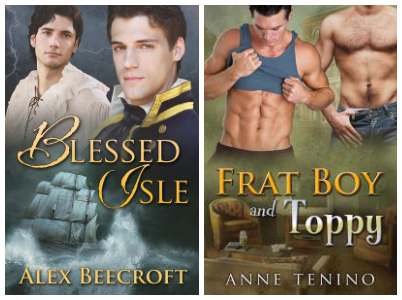 Interested in reading m/m romance? There's no single place to start. As with heterosexual romance novels, categories range from historical to sci-fi to contemporary college romances. And there's just about everything you can imagine in between, like werewolves, vampires and pirates. For those who aren't so into erotica, Sarah Frantz recommends Alex Beecroft's novella, Blessed Isle. If you're looking for a funny, contemporary read, try Anne Tenino's Frat Boy and Toppy. Use resources like Goodreads to drill down in your favorite sub-genres. You'll find plenty of what you're interested in as m/m romance continues to take the romance world by storm.
More on reading
What is new adult fiction?
Meet real moms who write erotica
Must-read memoirs