Posted: Jun 03, 2014 9:00 AM
Voxer is the newest smartphone app taking the multitasking world by storm. Part walkie-talkie, part text, the app allows users to get in touch quickly when the need arises. Learn why Voxer is becoming so popular among social media professionals and parents alike.
Photo credit: solarseven/ iStock/360/ Getty Images
What is Voxer?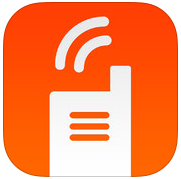 Voxer is the latest app making waves among the social media world, making it even easier to get in touch with friends, family and coworkers, no matter where they are.
Part walkie-talkie, part instant messenger, Voxer uses live streaming voice technology to create both a push-to-talk and an instant messaging system. Messages are immediately delivered to the recipient as they're being recorded, but also delivered as a voice message as well. Users can speak live with other users, listen to messages at their convenience or even replay entire conversations at a later time — no repeating or calling back necessary, taking the place of previous live-only walkie-talkie systems.
Voxer was founded in 2007 by Tom Katis, a former Special Forces communications sergeant who served in Afghanistan. During his tour of duty, Katis saw a need for improved technology in order to better communicate with soldiers in the field, and Voxer Walkie-Talkie was later born. Originally released on Apple's iOS operating system, Voxer reached viral status when released on the Android platform, allowing users on different operating systems to communicate with each other.
Who's using Voxer?
With its multimedia messaging capabilities that allow users to send voice messages, text messages and photos in real time, Voxer is the perfect communication tool for both business and personal uses.
Business owners and social media professionals can chat with their team members and clients with the push of a button greatly reducing the number of missed calls, voicemails and missed email connections. Employees can carry on voice and text conversations in groups or one-on-one, no matter the location, increasing communication and productivity.
Aside from business use, Voxer is the perfect communication tool for busy parents who may need to send a quick message to their partner about a change in plans or a quick addition to the grocery list. Separated in a crowded venue? Use the real-time capabilities to find each other in lieu of texting or calling.
Why Voxer?
So what makes Voxer better than traditional texting?
It's faster - Talking into your device is not only faster than texting, it frees up busy hands as well. Just make sure that if you're behind the wheel, you're in a safe place before starting up the app.

It allows for group conversations - Similar to texting, Voxer allows for group conversations, meaning you can have a mini-meeting even when you're not in the office.

It's all recorded - Listen to your Voxer messages when it's convenient for you. No need for repeating yourself like in a phone call or a traditional walkie-talkie. Voxer's conversations are all recorded so you can play back at your leisure.
Generation now
Critics may say that Voxer is just another way to make sure that our social media-addicted generation can get in touch with contacts when and how the need arises, and that's true. Those in late Generation X and Generation Y, also known as Millennials, can hardly remember a time when technology wasn't available at our fingertips. We get frustrated when friends or coworkers don't immediately respond to our texts, emails and voice messages. With all of the push notifications our phones put out, it's easy to feel a sense of urgency toward social media. But while Voxer Pro does allow for Extreme Notifications and Live Interrupt Mode for urgent messages, Voxer users can decide when and where to listen and respond to their voice messages. Setting the boundaries is still up to us.
More useful apps
Best money management apps
Meal planning apps
Top productivity apps