Posted: Jun 02, 2014 8:00 AM
Dads need massages too, but most of them aren't lining up for a trip to the day spa. Give Dad a relaxing at-home massage courtesy of the kids with this DIY racetrack T-shirt that you and the kids can make together.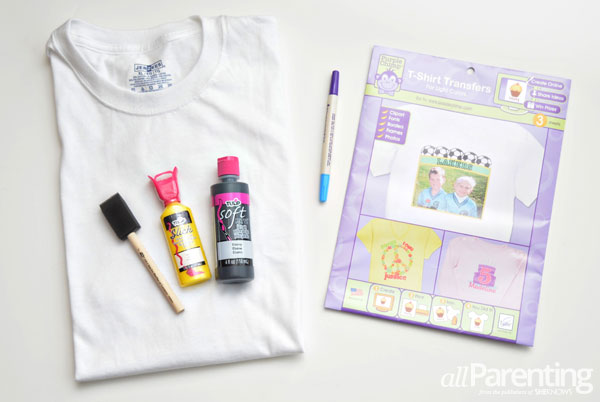 Supplies:
T-shirt
Fabric marking pen
Black fabric paint
Paint brushes
Yellow puffy fabric paint
Printable iron-on transfer paper
Inkjet printer
Scissors
Iron
Toy cars
Directions: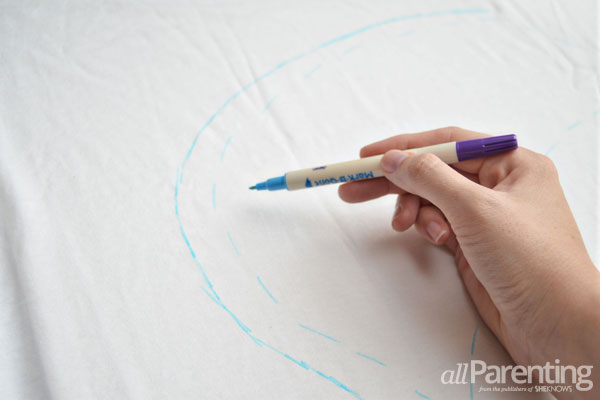 Start by drawing out the outline for the road using the fabric marking pen.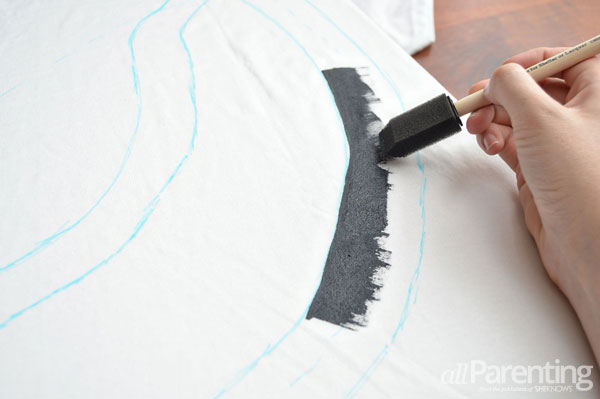 Fill in the lines using the black fabric paint and a paint brush.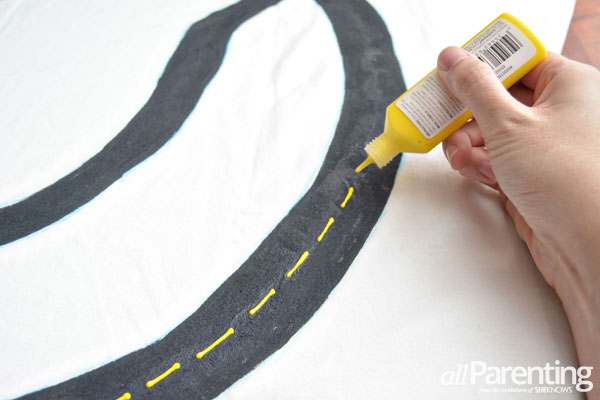 Once the black paint has dried, add the lines in the road using the yellow puffy fabric paint.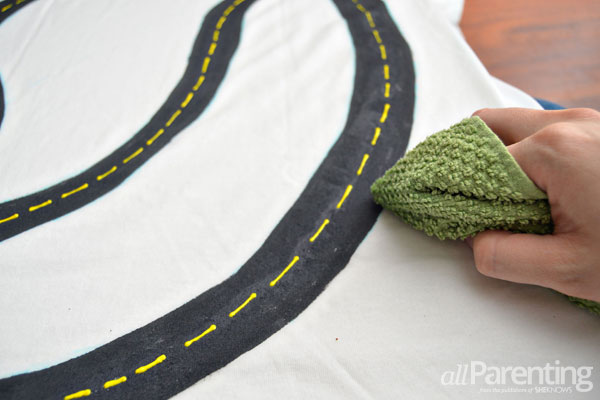 If any of the fabric marking pen remains after the paint has dried, use a damp cloth to remove it.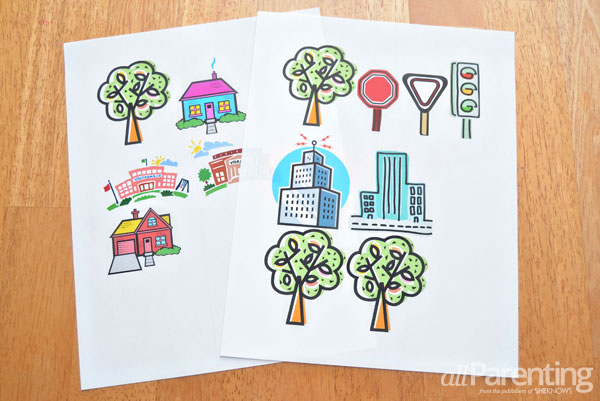 Use a clip art program to print up some buildings, trees and road signs on the iron-on transfer paper. If any of your images include text, be sure to print a mirror image of them, otherwise the text will be reversed on the shirt.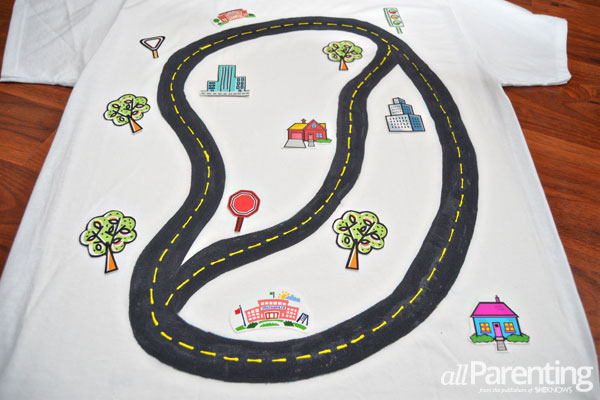 Cut out each of the clip art images and arrange them on the T-shirt.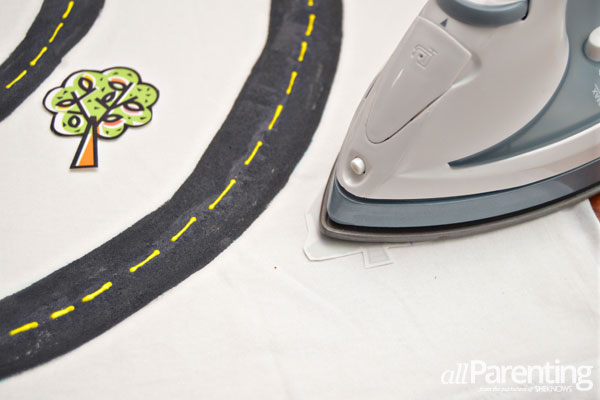 Flip each image over and iron it to the T-shirt.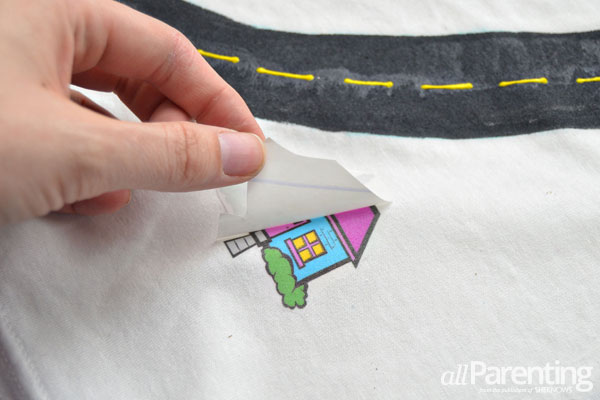 Once the transfers are cool enough to touch, peel off the paper backing from each one and your racetrack T-shirt is complete.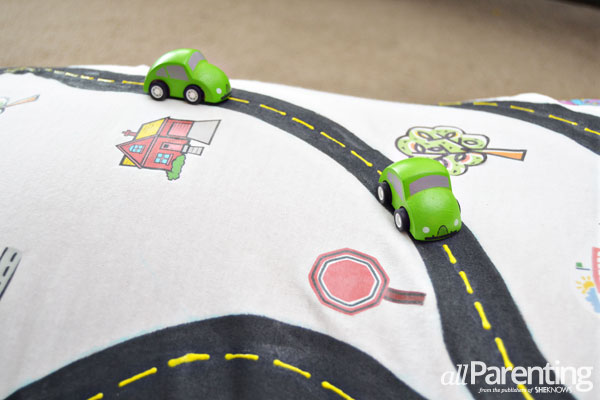 Give Dad a back massage on Father's Day by driving cars along the road while he wears his new racetrack T-shirt.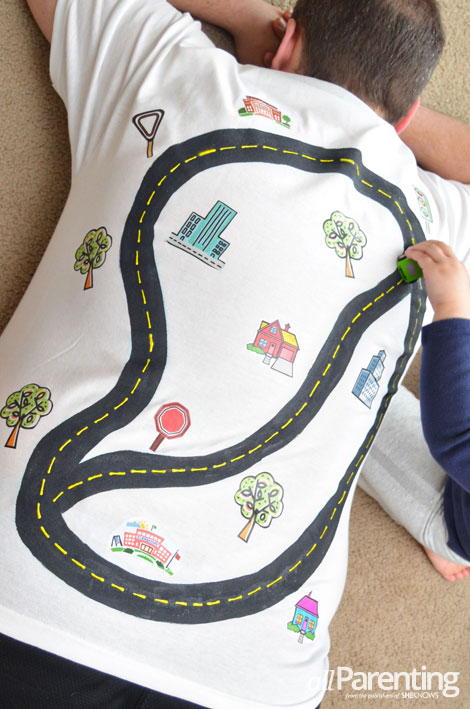 Love this? Find more crafts and DIY projects!