Posted: Jun 17, 2014 8:00 AM
The at-home party business model is one of the most flexible and appealing for both the stay-at-home mom and the working mom that is looking to make a little extra cash on the side. However, there can only be so many Stella & Dot stylists in your social network before everyone is tapped out. Here's a look at four growing at-home party businesses that you might not have heard of yet and how you can get started on making some extra summer spending money.
There it is in your inbox... an invite to another jewelry party. The same one you went to a month ago and bought way too much at. While you do like the jewelry, maybe there's a way you can capitalize on a product you're passionate about? The at-home party business model is not new but in the past few years the opportunities for stay-at-home moms and working moms looking to supplement their income has really grown. In fact with all the social media platforms available, it has never been easier to sell your merchandise because you can host virtual parties and have individual websites for friends and family to purchase from. Here's a look at four growing at-home party businesses that are relatively new to the scene and have products that practically sell themselves.
Noonday Collection
The Noonday Collection is a fairly new jewelry and accessory company that just began signing on ambassadors to the brand in 2011. Founded by Jessica Honegger, the core value of the company is orphan care and prevention. The goods sold through the company are handmade by women throughout the world including Ecuador, Uganda and Ethiopia, to empower and provide dignity, in addition to economic opportunities. By bringing the fashions to your friends and family here, you help Noonday Collection place orphan children throughout the world in forever families, as a portion of the sales goes back to the countries in which the artisans live. The collection features everything from traditional jewelry like earrings, necklaces and bracelets to tote bags, scarves, belts and sandals. There are also a few home accessories like bowls and trays.
Tasha Burgoyne, a Noonday Collection Ambassador based in Indianapolis, Indiana, says she was initially drawn to Noonday because of its heart and style. "Noonday Collection uses fashion and design to create economic opportunity for the vulnerable. I wanted to be a part of making a global impact for good while also helping others learn how to use their purchasing power for good. My work with Noonday is also helping our family save money for our adoption."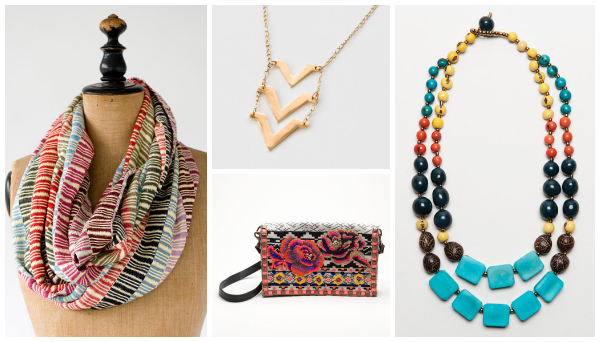 Cost to join: $349 for start-up collection consisting of marketing materials and product samples.
What you make: 20 percent commission of each trunk show or web purchase through your website (must sell $500 per quarter to keep your 20 percent commission).
Other perks: 50 percent off the collection for samples, free marketing materials including a personalized website and opportunities to travel internationally to meet the artisans.
For more information on joining: www.noondaycollection.com
Young Living Essential Oils
Started by Gary Young as a small organic herb farm and distillation operation in 1993, Young Living has grown to be a world leader in essential oils and wellness solutions. Based in Utah, the company has developed the Young Living Therapeutic Grade Standard to preserve the integrity and potency of natural essential oils. Young Living maintains a Seed to Seal promise that ensures that the whole process from the seed to the sealing process of the bottle is quality controlled to make sure you get the best and purest essential oils. Essential oils can be diffused throughout your home to help prevent illnesses and balance your overall health, to balance and improve your emotions, to cook with, to clean with and in beauty products.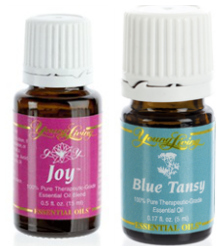 Melissa Badour, a Young Living Independent Distributor in Carlsbad, California, says that it was the products and not the money that prompted her to join as a Young Living distributor and that selling a product that you're passionate about is easy because you know it works. Rather than hosting in-home parties, she relies on word-of-mouth and social media to make sales. "My daughter was sick almost every other week from some sort of virus or infection, just from attending preschool. But I am thrilled to report that since we have been using Young Living Essential Oils, no-one in the house has been sick and we have more focused and efficient school days."
Cost to join: The Basic Starter Kit is $40 and includes product samples and literature to start your business.
What you make: Based on a true pyramid business model, the commissions you make are based off of sales and if you sign up other distributors under you.
Other perks: Opportunity to buy products at wholesale prices.
For more information on joining: www.youngliving.com
Thirty-One Gifts
Started over 10 years ago in her Tennessee basement by Cindy Monroe, she wanted women to have the opportunity to own their own business. The company offers fun and functional totes, utility totes and purses that can be personalized. The company prides itself on its consultant support system and encourages its consultants to throw in-home parties to make the most of their Thirty-One Gifts consultant experience.
Jennifer Berger, a Thirty-One Gifts Senior Director in Moorpark, California, started with the company in 2010 because she needed to supplement her family's income while still wanting to be a stay-at-home mom. She says she currently hosts six to 12 parties a month and that she loves the personalization that the company offers its customers so that each product really is unique to their needs. "I started with Thirty-One Gifts because of financial reasons but then as I was bringing in the money we needed, I also developed a new sense of self. I was a new person that wasn't just someone's wife or a mother, I was me. I was becoming successful and I had pride and confidence that Thirty-One Gifts fulfilled for me."

Cost to join: Enrollment Kit is $99 to start and includes marketing materials and product samples (residents of North Dakota are not required to buy a kit).
What you make: You make a 25 percent commission of each sale you make.
For more information on joining: www.thirtyonegifts.com
It Works!
Started in 2001 by Mark and Cindy Pentecost, It Works! was a dream of theirs to give their own family the flexibility of an at-home business while also making enough money to support their family. They set out to find an original product and found the Ultimate Body Applicator created by Luis Mijares. The Ultimate Body Applicator was the company's first product that promises to tighten, tone and firm your midsection (and other parts of the body like thighs, etc.) in less than 45 minutes and only uses natural, botanical ingredients. It Works! has expanded beyond the U.S. and is now in distribution in six different countries, and along with its first product, the applicator, it offers nutritional and wellness supplements and beauty products.
Nicole Walker, an It Works! Independent Distributor in Carlsbad, California, says she started with It Works! because she liked the products and what the company stood for. While she started out doing in-home parties, she has mainly moved her business online relying on word-of-mouth, customer retention and social media. "I love being a part of It Works! because it is a company that truly changes lives daily. Whether it be health, wellness, weight loss or financial. It Works! is also a debt-free company that is doubling in sales annually and is experiencing huge momentum so knowing that I am part of a once-in-a-life time opportunity is such a blessing. I also love hearing all of the 'thank yous' from my loyal customers because they are finally able to meet their health and weight loss goals with our all natural whole food supplements and wraps!"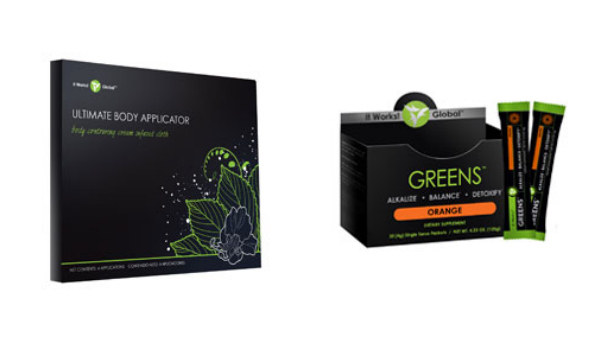 Cost to join: The Business Builder Kit is $99 and includes marketing materials and product samples to start your business.
What you make: Also based on the pyramid business model, the commissions you make are based off of sales and if you sign up other distributors under you.
For more information on joining: www.myitworks.com
More on working from home
Make a home office work for you
The work-from-home mom's guide to summer vacation
Who do you blame for working late when you are the boss?