Posted: Jul 21, 2014 10:00 AM
Family outings are amazing, but they can also be full of strife and challenge. Our latest zoo trip was all of the above.
Photo credit: Monica Beyer
Have you ever made plans for your family that sounded great until you got to where you were going? As we approached the Omaha Henry Doorly Zoo among hundreds of other parents and thousands of children, I wondered if planning this trip was a wise decision. I found out that it definitely wasn't, but also definitely was.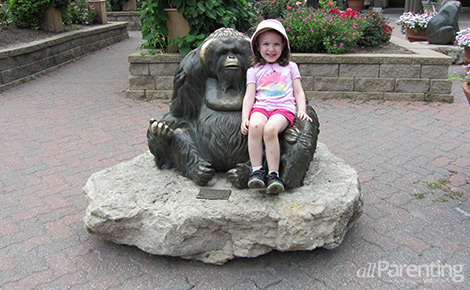 A zoo expedition
We're not huge zoo-goers. We enjoy the zoo, but if you've ever been to one, you know that they are usually busy, noisy and smelly. They're exciting, though, especially for the kids. While there aren't any in our city, we're within driving distance of a couple of zoos, and we chose the Omaha Henry Doorly Zoo because we were going to combine it with a few other events in the city and make a trip out of it.
So, I admit that I'm no zoo expert. We only go every few years, and haven't been to this particular zoo in nine years. Keep that in mind.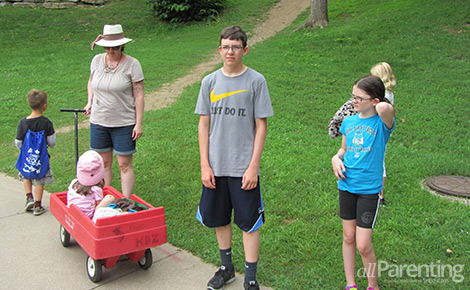 Get a wagon and regret it forever
To start our trip, I thought that a wagon would be a good rental purchase right when we walked through the gate. My youngest is 4 and loves to run around, of course, but she gets tired and I didn't want to tote her around for long periods of time. It was going to be in the mid-80s and even though that sounds nice, walking around under the blast furnace of a Nebraska sun on a clear day can make you hate wearing clothes.
So we got a wagon. It did have its benefits — she enjoyed riding around in it, I got a workout and we had a nice place to park our junk that we accumulated throughout the day. But trying to navigate some of the more crowded areas filled with wall-to-wall people, carting a kid in a giant wagon was awkward to say the least. I couldn't wait to surrender it at the end of the day.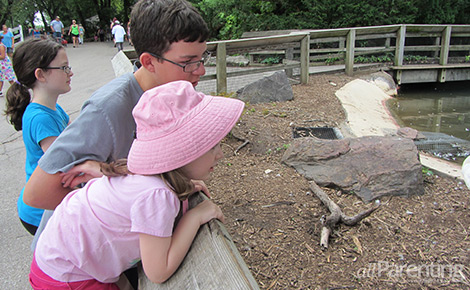 Don't expect people to be nice
I'm a very easygoing person by nature, and I stupidly assumed that parents at a zoo would be accommodating and understanding of other children and their parents. No. People are jerks, especially wall-to-wall people. They don't make eye contact, they don't say, "Excuse me," and they don't respond when you say it. What is up with that? You have kids, you understand, right? Too bad. Nope. Very few people gave me a second glance or responded to my smiles and words… but that may be because of my next point.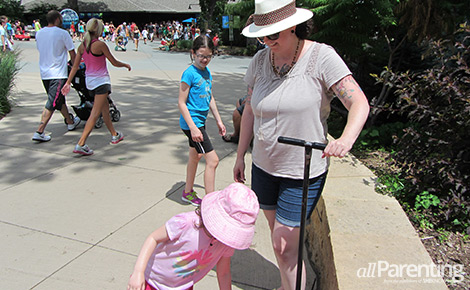 Prepare to look awful
I'm sure if you go to the zoo when it's cloudy and cool, you can maintain your glorious appearance. However, if it's hot (or even warm), you're going to sweat and you might even smell. I am unfortunately sensitive to sunlight (it gives me horrendous migraines) so I dressed appropriately in a large, billowy light-colored top, and I even bought a really ugly "safari" hat to pair with my big sunglasses to shield my eyes and my face from the sun.
Looking back at the photos, I looked like I was ready to board a tour bus with the rest of my elderly pals. I was sweating so badly that my armpits were soaked. It was gross, and my ridiculous getup didn't even save me — I got a horrible migraine anyway. And to be honest, everyone else I saw looked just fine, and I'd love to know how they managed it.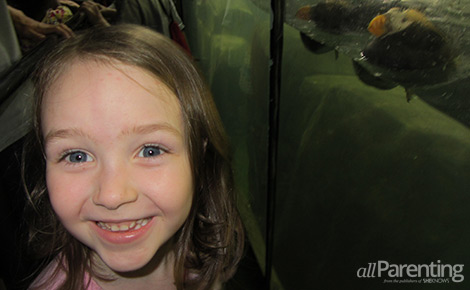 Anticipate sweet, sweet delight
The treasure of the trip is the good memories, not the bad. My older kids enjoyed the exhibits, and my little one loved every animal. She was out of sorts for part of the expedition, but once we got into the groove, she pointed out every bird, every toad and every duck that she noticed. She loved the large, exotic animals as well, but it was neat to see her pay attention to the tiniest animals.
Zoos are fun for the whole family, and I'm sure there are zoo pros out there who are totally scoffing at me right now and my zoo-rookie status. However, it was a fun learning experience. While it was tough at times, I really am glad we went. I swear.
More on family fun
What camping virgins need to know before packing their tents
Sweet summer memories to recreate for your kids
Top family vacation spots