Posted: Sep 15, 2014 5:00 AM
Turning 40 is one of the most noted milestones for all women. Some embrace it, some fear it, but we all must face it. Find out how real moms felt as they anticipated their 40th birthday, and whether or not crossing this new milestone lived up to the hype.
Photo credit: Wavebreakmedia Ltd/Wavebreak Media / 360/Getty Images
Society has trained us to fear our 40s as the point of no return. We joke about being "over the hill," and our minds and bodies starting to go.
I admit, at age 35, I have no real experience in this field. So I turned to some real women to find out what turning 40 is really all about. Some have just crossed the threshold, while others have spent some considerable time on the over-40 side, and they seem to be doing pretty OK.
The anticipation
It seems that the worst part about turning 40 is the anticipation of what's perceived to be a turn for the worse.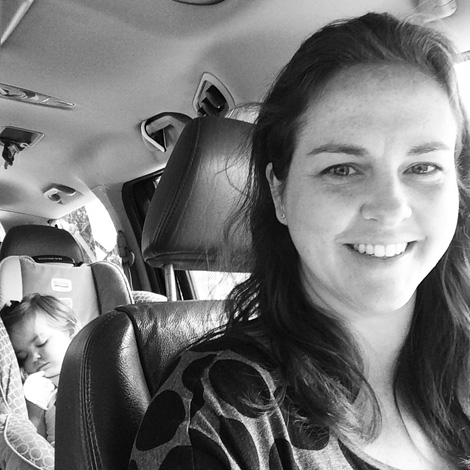 Writer Allison Tate, who just turned 40 this year, had mixed feelings about the looming birthday, but she admitted she hadn't thought about it much until she turned 39. "We try to laugh about it, but your body really does start changing precipitously, and it is a little bit scary," she says. Tate noticed that her eyesight is weaker, her knees creakier, and there are hairs growing where they never did before. None of this happened overnight, but turning 39 made aging all seem very real to Tate.
Photo credit: Allison Tate
Tate's attitude changed a little when, just before her 40th birthday, her 38-year-old sister-in-law died of breast cancer, leaving behind a 16-month-old. "I suddenly began seeing it as a privilege to turn 40, because she would never have the chance," says the mother of four, "and I knew how very much she wanted to be here and how much she is missing."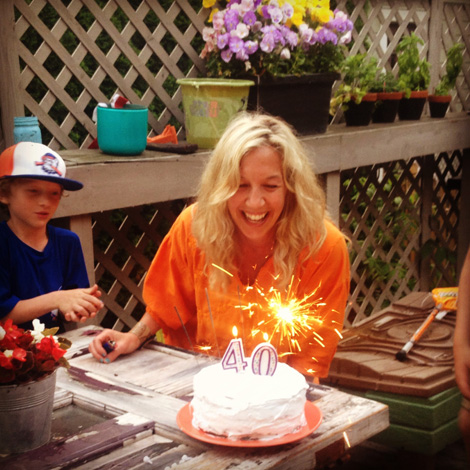 Photo credit: Angela Youngblood
On her 39th birthday, Angela Youngblood, also a mother of four, made a bucket list of 39 things she wanted to accomplish before turning 40. Some were completely out of her league.
"
"
Anticipation of a huge milestone is also an opportunity to check some things off the old bucket list, even if that list is admittedly a little silly. On her 39th birthday, Angela Youngblood, also a mother of four, made a bucket list of 39 things she wanted to accomplish before turning 40. Some were completely out of her league, like "run the New York City Marathon" or "learn to speak French," and some were silly, like "make a cake with sparklers on it." But the bucket list ensured that Youngblood spent the last year of her 30s having fun and loving life. And for her 40th birthday, she made herself — you guessed it — a cake with sparklers on it.
The reality of being 40
Photo credit: Sheri Kuhn
The reality of turning 40 is that once the milestone passes, life goes on, sometimes for the better. I didn't speak to one woman for whom 40 has been a disappointment. "Honestly, I feel pretty great about my life," says allParenting writer Sherri Kuhn, who turns 50 this year. "The kids are getting older, and I am letting go of so many things I would have obsessed about just a few years ago. I truly just feel happy in my skin." 
Keeping a sense of humor is a huge part of coming to terms with our aging selves, even if it means laughing at things we used to deem so important.
"The best part about 40 so far is the freedom I feel to be myself, panty lines and all," laughs Youngblood. "Since the day I turned 40, I have not cared one bit if the world is offended by the fact that I wear underwear."
And that's what being in the "over 40" crowd seems to be about for the women I spoke to: coming to terms with who we really are, not trying to pretend anymore, and I'll admit, it's rather refreshing.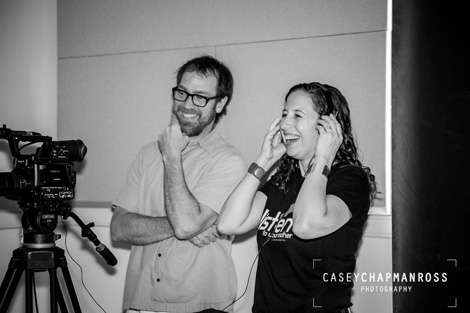 Photo credit: Kristin Shaw
I'll turn 44 this year, and I can honestly say these are the best years of my life so far.
"
"
"I'll turn 44 this year, and I can honestly say these are the best years of my life so far," says Kristin Shaw, a writer and mom of one. After a rather tumultuous decade in her 30s, Shaw welcomed her 40s with a baby boy and a loving husband. "It seemed that the 40s ushered in all of the best things of my life," she says. "I'm more comfortable in my own skin now. I know my limits. And I'm not afraid to speak up and ask for what I want."
Looking forward
Forty is coming, but the clock won't stop there. Along with the freedom these women discuss, getting older does bring some unpleasant things as well.
"It is in the back of my mind that while my first 40 years were about what I would gain and what I would achieve, the second half will, inevitably, include a lot of loss," says Tate. And she's right. As adults, most of us will have to deal with aging parents, losing friends and family members through illness or friends coping with divorce. "I'm trying not to feel the heaviness of this reality, but instead to let it inform my experiences, so that I value life more and stay more present and appreciative of what I have and my relationships… and really focus on the experiences and people who are truly important to me."
Reaching the milestone age of 40 doesn't have to be dreaded or feared. While aging does come with its fair share of unpleasantries, like a body that doesn't recover as quickly as it used to, or the loss of loved ones, the milestone itself is inevitable for most of us. What we can choose is how we face it: with our arms outstretched and our faces turned toward a future of possibility.
More on aging
The sandwich generation
5 Things Mom didn't tell me about getting older
Blame it on the hormones