Posted: Aug 06, 2012 10:00 PM
Who says fashion has to cost a fortune? With a little creativity you can DIY your way to fabulous style. Customize your wardrobe with these simple and affordable DIY earrings.

How long it will take
This project is quick and easy, and can be completed in about an hour, give or take for drying time.

What you'll need
2 wooden medallions
1 power drill with a small drill bit
Acrylic paint
Foam paint brush
2 doilies
Tape
Metallic spray paint
2 earring hooks
2 joiner loops
Needle-nose pliers
What you'll do
Step 1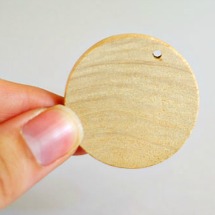 Use your power drill to drill one small hole toward the edge of each earring.
Step 2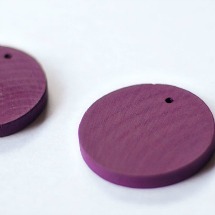 Paint the front, back and sides of each wooden earring. Depending on the shade of paint, this may require more than one coat. Allow them to dry completely before moving on to the next step.
Step 3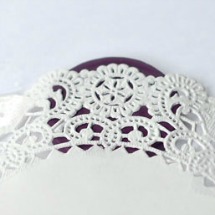 Place the earrings on a spray paint safe surface (cardboard or card stock work well). Lay the edge of one doily on top of each wood piece, and use the tape to secure the doily to your work surface.
Step 4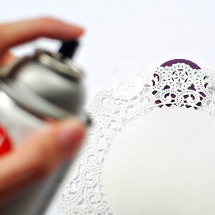 Shake the can of spray paint for 1-2 minutes before using. Hold the can of spray paint 10-12 inches away and spray paint over the doily in short even bursts. Be sure to spray the paint straight down and not at an angle.
Step 5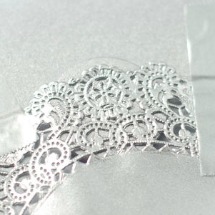 Wait about 5 minutes before removing the doily. Allow the spray paint to dry completely before moving on to the next step.
Step 6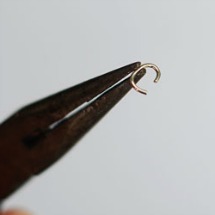 Use your needle-nose pliers to open up each of the joiner loops.
Step 7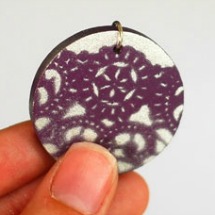 Feed the joiner loop through the hole on each earring and clamp it shut with the pliers. This is the part that the earring hook will attach to.
Step 8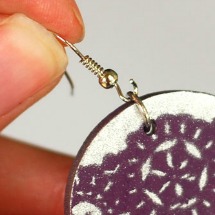 Use your pliers to open up the tiny loop at the bottom of each earring hook. Connect the earring hook to the joiner loop and then clamp the loop shut.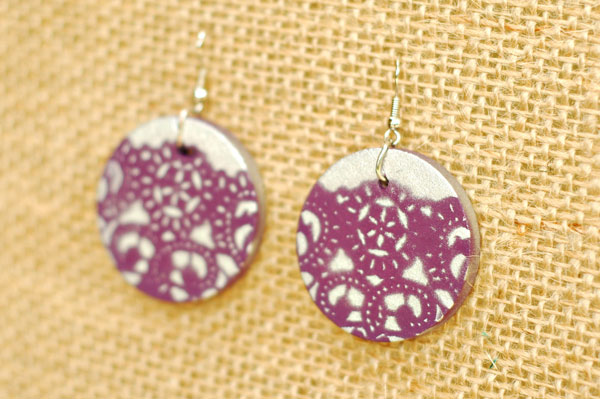 Pick out a cute matching outfit and enjoy your new earrings!
More great DIY projects to try
Customize your wine glasses
DIY:  Make wax luminaries
A pallet garden for small spaces