Posted: Aug 02, 2012 8:00 AM
The dad-o-sphere is chock full of mantastic dad bloggers who can change a diaper and a carburetor at the same time. Take a peek at our top picks for best dad blogs and get the inside scoop on parenting from dad's perspective.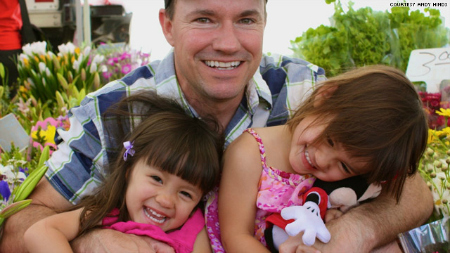 Beta Dad
Read the sleep-deprived musings of one of the most entertaining dads in the dad-o-sphere, Beta Dad. Witty, edgy and unbelievably smart, Beta Dad's hilarious rants -- on everything from Butching It Up for Daddy Playdates to the tale of his very own Big Fat Vietnamese Wedding -- guarantees to make you laugh out loud. And possibly spam everyone in your email contact list. Not that we would know anything about that. Ahem.
Busy Dad Blog
Before Jim Lin was a dad, he was a superfly ninja and a real life MMA fighter. Now he's doing his darndest to parent without a helmet at Busy Dad Blog. Jim's wicked sense of humor will keep you laughing no matter how many times you have to wipe boogers off your pants or scrape applesauce off the ceiling. Looking for some serious belly laughs? Make sure to read If Jeopardy Were Written by Parents and How to Paint Your Room with Frosted Flakes and Bile.
A Blogger and a Father
If you think fathers are second-class parents, you've got another thing coming at A Blogger and a Father. Oren Miller's smart and introspective blog is full of razor-sharp posts about redefining the perception of fatherhood. This savvy stay-at-home dad is not afraid to call out companies whose sexist marketing strategies exclude dads as equal parenting partners. You can also meet other awesome dad bloggers in his regular Blogging Fathers feature.
Natural Papa
A self-declared tree-hugging dirt-worshipper, Derek Markham is the real deal. If you are looking for good, solid info about natural family living, simple living, eco-friendly living, attachment parenting, homebirth, activism, natural health, homeschooling, tiny houses or even composting toilets, Natural Papa is your man. One of the most fascinating sections of his blog talks his own family's experiment with living in a "tiny house" when they moved into a 120-foot trailer for almost 6 years. Head on over to Natural Papa and get the lowdown on sensible, natural living.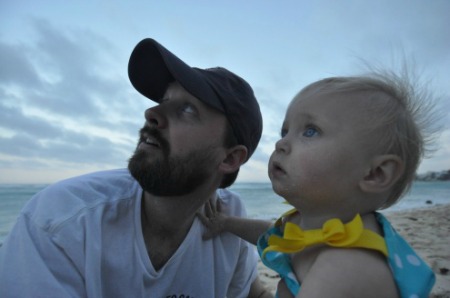 Matt, Liz and Madeline
In the face of the most heartbreaking circumstances, Matt Logelin pens the most passionate, tender and beautifully written blog about his journey into single fatherhood. When his beloved wife Liz passed away just 27 hours after the birth of their daughter Maddy, Matt courageously blogged his memoir of loss and love at Matt, Liz and Madeline.
Why Is Daddy Crying?
Justin Lyons is one of the most outstanding storytellers in cyberspace. Spend just 30 minutes on his blog and you're guaranteed to be head over heels with his amusing, yet truly insightful perspective on fatherhood. Will he be spewing his hysterically overprotective rants about his daughter's future boyfriends, blaspheming the Snuggie or waxing poetic about bacon? Who cares? Because whatever the topic, we're all along for the ride at Why Is Daddy Crying?
John Cave Osborne
Are you a dad of multiples? John Cave Osborne is here to give you the dirty truth about life with triplets... and then some. For a fun and irreverent look at fatherhood, dive into John Cave Osborne. This dad of five might be ruminating on 10 Things Your Baby Would Tell You If He Could Talk, discussing Nipple Stimulation or having an all-out Diaper Duel with his wife. But the best thing about John is the way he can toe the line between ROFL hilarity and poignant honesty about the softer side of fatherhood.
Dads Who Change Diapers
Diaper in hand and in command! Scott Schrier is the diaper-wielding genius behind Dads Who Change Diapers. Not only a funny blog about the daddyhood, but also a useful directory of men's restrooms with changing stations across the United States. Help put an end to sexism and visit Dads Who Change Diapers to list dad-friendly places to change diapers near you.
Daddy's in Charge?
What happens when Daddy's in Charge? Will mom come home to find the kids in their underwear eating dry macaronic out of a box and playing with power tools? Find out when you visit the blog of John Willey, the Lego-worshipping daddy behind Daddy's in Charge. The best part? His animated Lego videos about everything from Easter egg hunts and birthdays to ninjas and going bald. This summer he's even doing a Lego blogger series where he immortalizes fellow bloggers in Lego. Um…can I be next please?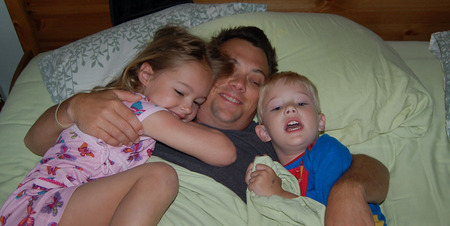 Rude Cactus
Looking for heartfelt, impassioned, honest reflection on fatherhood? Rude Cactus to your go-to blog. Highly-caffeinated and full of fun, Chris Cactus isn't blogging to impress you, the interwebs or even his beloved Grandma. He's a storyteller by nature and his blog is a great place where you can go to kick back, relax and enjoy his beautifully-written musings about fatherhood, toddler wrangling, good books, music, politics and even some pretty awesome haikus. So pop on over to Rude Cactus and get your fill of his rocking, coffee-fueled dadventures.
More on blogging
Funniest mom blogs
Most inspirational mom blogs
Best mom blogs