Posted: Aug 06, 2012 10:00 PM
Just grab some basic flip flops and some cute matching fabric and you have everything you need to expand your wardrobe with these adorable flip flops! They are so easy to make that you can easily have a pair in every color!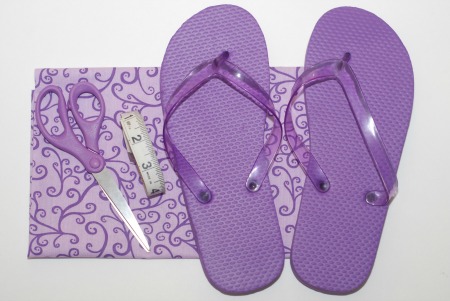 What you'll need
1/4 yard of fabric
1 pair of flip flops
Scissors
Tape measure
Sewing machine (optional)
What you'll do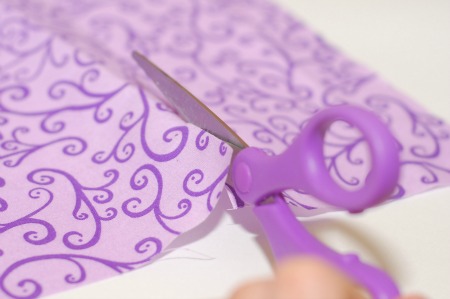 Cut your fabric into four (4-1/2 x 22-inch) strips.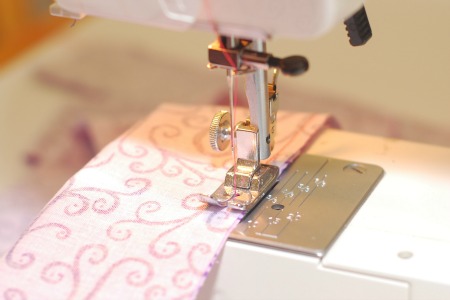 If you don't mind unfinished edges (or if you hate sewing) you can skip this step. If you prefer a more finished look, fold your fabric strips in half lengthwise with right sides together. Sew 1/4-inch from the edge and then turn the strip right side out.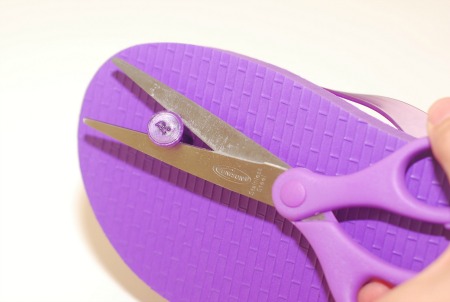 Use your scissors to snip off the original straps to the flip flop.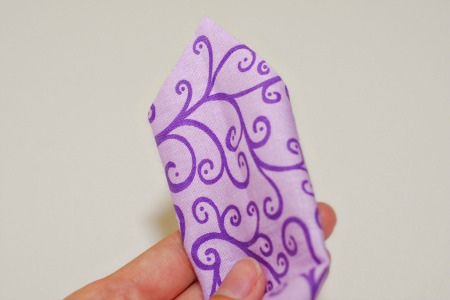 Cut both ends of each of your fabric strips to a point.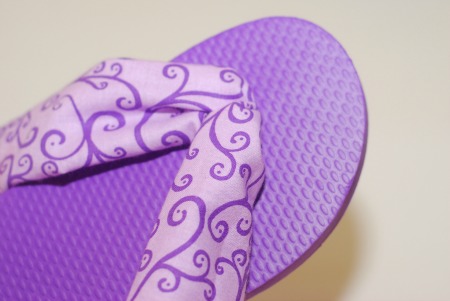 Feed the ends of two fabric strips into the hole at the toe of one flip flop.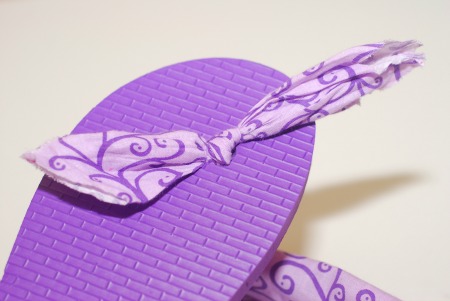 Turn the flip flop over and tie the two fabric strips together in a knot.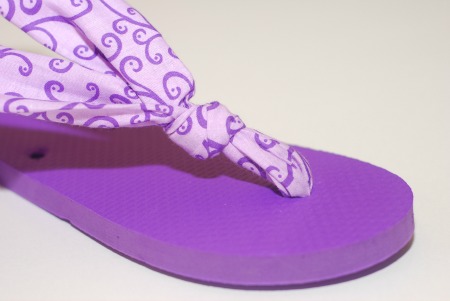 On the top side of the flip flop, tie the two strips together in a knot, about 1-inch from the sole of the shoe.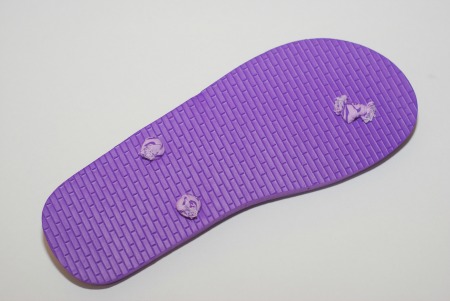 Feed the two straps into the two holes at the sides of the flip flop. Place your foot in the shoe, tighten the fabric until it is comfortable, and tie a knot at the underside of the flip flop. Trim off any excess fabric.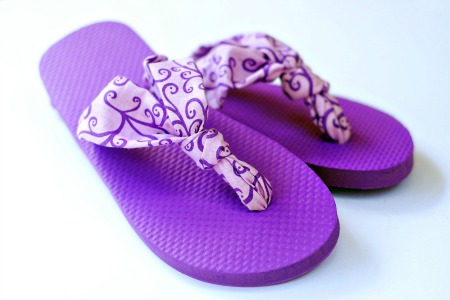 Repeat these steps for the other flip flop and enjoy your new shoes!
More great DIY
DIY wax luminaries
Create your own chic and simple earrings
Customize your wine glasses