Posted: Dec 26, 2012 4:00 AM
I read a lot of blogs. I read design blogs, faith blogs, home DIY blogs, and yes, mom blogs. Some are thoughtful, some are funny, some are great resources. As a layered parent myself, I appreciate the diversity of the mothers writing in the blogosphere.
Allison of O My Family has become a personal friend of mine, but I've been reading her blog since before we met at a blog conference. She's a young mom of two living in Minnesota and she writes like she's your best friend next door. Her topics are varied, from postpartum to Pinterest, and she feels like that comforting friend you need in the daily fog of parenthood.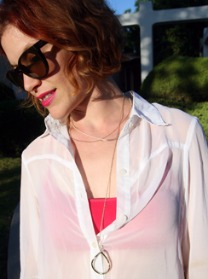 Morgan at The 818 is not your typical mom blogger. Even by Los Angeles standards, she's edgy. She has great style and her transparency (without shouting, "Look how transparent I am!") appeals to me. Most of her posts are not even about parenthood, but you never forget she's a mother.

Shauna Glenn's profile picture is of her cute self sitting on the toilet drinking a glass of wine. This is pretty much all you need to know before delving into her blog. Her stories make me laugh out loud, but my favorite posts are when she touches on the things from her past. She is hilarious and interesting, and you get the sense that each story has ten side stories just as funny.
Another LA mom, Rebecca Woolf from Girls Gone Child sets the bar high for the cool cat momma blogger. She's introspective about the fleeting moments of parenting, but portrays that differently from anyone else I read on the internet. She has enviable style and mad writing skills.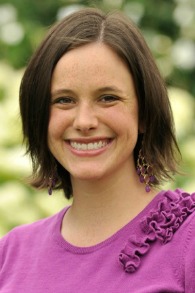 Jessica Turner from The Mom Creative isn't so much a mom blogger as she is a mommy memory resource. I subscribe to her blog to get the latest deals for free photo prints or discounted books. It is important to me to capture the moments of our lives during this season, and Jessica inspires me to do so.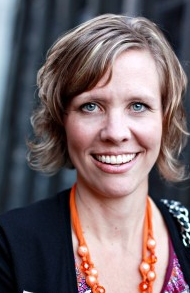 Heather of The Extraordinary Ordinary hosts a weekly link up called Just Write and her own posts for that series regularly make me sit back from the computer and take a deep breath. Somehow she manages to sum up my entire thought process in 350 words. When I'm swimming in the parenting soup, she's the mom blogger who seems to get it.
I wasn't familiar with Glennon from Momastery until her famous Don't Carpe Diem post, but I've been reading ever since. She is one of the best writers in the blogosphere. She breaks some of the silly blogging rules -- her posts are often long and without a compelling photograph, but she doesn't underestimate her readers' intelligence. She is smart, she assumes you are, too. I value this in a writer.
I spend a lot of time on the internet, but there are so many good things to read out there. I am proud that this platform has given voice to the talented and multi-faceted women across the world.
More about blogging
Why mom bloggers should attend conferences
Blogging: The new baby book
Funniest mom blogs