Posted: Nov 17, 2012 10:00 AM
As the weather gets cooler, curl up by the fire with one of the fabulous books of fall. From
Where'd You Go, Bernadette
by Maria Semple to Sarah Jio's
Blackberry Winter
to Emma Straub's
Laura Lamont's Life in Pictures
, the must-reads we think all fiction loving moms should read now.
Where'd You Go, Bernadette
by Maria Semple

Get ready to LOL (and cry!) moms, because Maria Semple's latest is a highly entertaining read. Where'd You Go, Bernadette is the sweet story of a daughter's unwavering love for her less than perfect mother, Bernadette Fox.
Everyone has an opinion about Bernadette Fox. The other private-school mother's think she's an absolute disgrace. Her husband would call her fiercely opinionated. Design mavens find her to be an incredible architect. And her daughter, Bee, she simply sees her as a best friend.
When Bernadette disappears, Bee sets out on a search. She compiles email messages, documents and secret correspondence to find out where her mother has gone. It's a touching and compulsively readable novel that will take you on a wild ride full of a wide range of emotions as you follow along with the journey of an utterly dysfunctional family.
Blackberry Winter
by Sarah Jio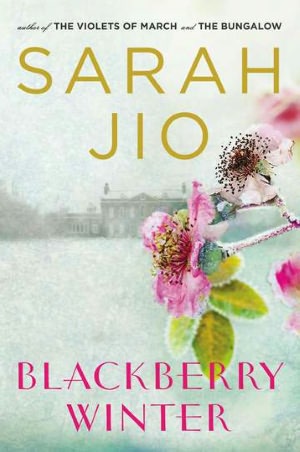 A heartbreaking and emotional read, Blackberry Winter will leave you wanting more from Jio. The book begins in Seattle in the early 1930's. Vera Ray is a single mom who works the night shift. She kisses her 3-year-old son goodbye and heads to work. When she finishes her shift, she discovers that the city is blanketed in snow and she cannot find her son anywhere. The snow has erased any trace of him, any chance she has of finding him. Only his teddy bear remains.
Seventy years later, Claire Aldridge, a Seattle Herald reporter is assigned to cover the May 1 blackberry winter storm and learns of the unsolved abduction of Vera Ray's son. She sets out on a mission to discover what happened to the boy. And through the course of her search she discovers she's linked to Vera in a way she could have never imagined.
Laura Lamont's Life in Pictures
by Emma Straub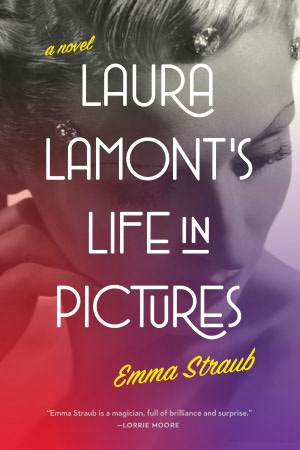 This dazzling debut will be the perfect escape at the end of a long day. Elsa Emerson comes from small town Wisconsin. Elsa's family owns a playhouse and she loves being on stage where she seeks the approval of her father and the accolades from the audience. Then tragedy strikes her family and Elsa must draw upon her talents in ways she couldn't have predicted.
While still just a teenager, Elsa gets married and heads to Los Angeles where she gets discovered by one of the most powerful men in Hollywood. He turns her from a blonde into a brunette and changes her name to Laura Lamont. Laura ultimately becomes a movie star and an Academy Award­-winning actress. But she struggles on the inside with trying to find the happiness she's been craving her entire life while also trying to balance career and family.
Laura Lamont's Life in Pictures has been likened to a great film of the golden era of Hollywood and will be your ultimate escape as you immerse yourself deep within its pages.
More ways to spend your alone time
5 Apps to help you relax
You owe yourself a pedicure
Give yourself a time-out