Posted: Oct 28, 2012 8:00 AM
Looking for a fun non-candy treat to hand out this Halloween? Here's a simple Halloween craft: a bottle cap necklace. This necklace is inexpensive, easy to make, and is a sugar-free treat to hand out to trick-or-treaters. It will only take you a few minutes to make, and you just need a few common supplies.
Contributed by Heather Mann, of Dollar Store Crafts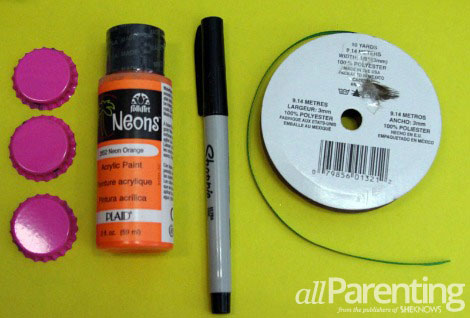 What you'll need
Bottle caps, recycled or from the kids' craft section of your craft store
Orange acrylic paint
Paint brush
Black permanent marker
Narrow green ribbon
Hammer and small nail (optional) 
What you'll do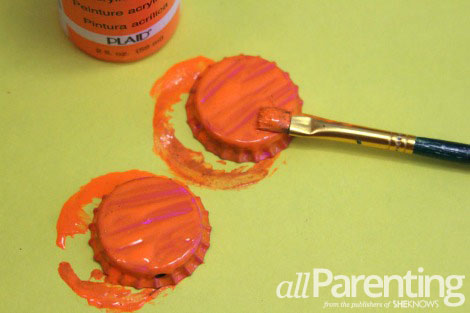 Paint each bottle cap with orange acrylic paint. Allow the paint to dry and give it a second coat of paint if necessary. Allow the paint to dry completely.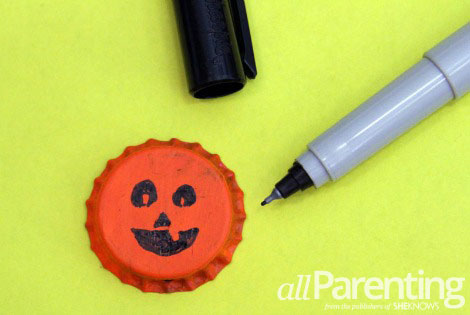 Draw a jack-o'-lantern face on each of the bottle caps with black permanent marker.
If your bottle caps are not pre-punched with a hole (as they typically are when purchased from the craft store), you can easily make a hole in the cap with a hammer and small nail. To create a hole for your ribbon, simply place the bottle cap on a soft surface such as a towel, and hold the nail to the fluted part of the cap. Give the nail a tap with the hammer until a hole is created.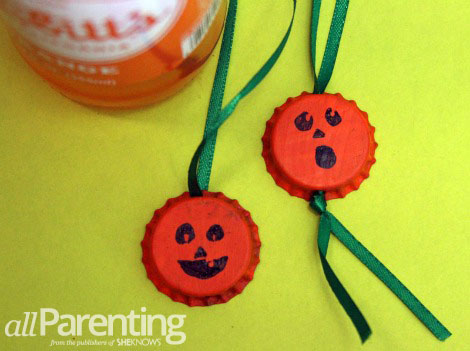 Thread a piece of narrow green ribbon through the bottle cap hole to create the necklace and tie the ends in a knot.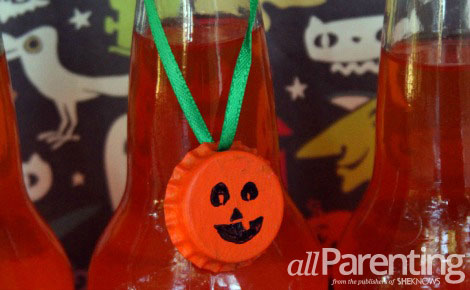 Wear your new creation or pass out to your little trick-or-treaters on Halloween!
More fun crafts
Fun paper pumpkin tutorial
DIY glass hurricane candle holders
DIY wax luminaries