Posted: Nov 22, 2012 11:00 AM
Deck the halls with glitter and creativity, fa-la-la la-la la-la-la-la! Click over to your favorite social sharing site — or rather, our favorite sharing site — Pinterest! And check out these boards dedicated to fabulous holiday decor.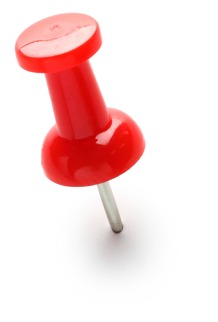 Pinterest has become that special escape. It's the place you go to soak in the prettiness — and ooh at the good ideas. And, if you are crafty and/or proficient in the kitchen, it can totally be the place where you go for useful inspiration. This holiday season, check out these Pinterest board for help making your holiday celebrations extra special.
Treats and turkeys
Looking for ideas to make your Thanksgiving spectacular? Tami Schultz Trans's Thanksgiving board is filled with mouthwatering desserts. It's the kind of pin board that you look at and secretly wish your own personal chef would create for a fabulous Thanksgiving dessert table.
Decorating delight
Setting the holiday table and decorating the house can be such a joy. Stacey Martin's Thanksgiving board is like the ultimate Thanksgiving decor. Welcoming, inviting ideas for transforming your home into a thankful enclave are pinned there.
DIY holidays
Capitalize on your children's holiday excitement by engaging them in fun DIY projects. Mandee Sneed's Christmas pin board is filled with cute ideas for making the holidays extra special with kids. From an ornament that records the kids' wish lists to tasty ideas for classmates — it's a must-see.
DIY gifts
Adding that personal touch to your gifts and decorations makes the holidays extra special. Leigh Marvin's DIY Gifts pin board will make you want to get crafty. It's filled with Mason jar ideas, DIY ornaments, food gifts and so much more. With more than 170 pins, this is literally filled with great ideas.
DIY decor
When you want your house infused with the holiday spirit, you need ideas for doing it — without overdoing it, of course. Katie Van Dyke's DIY Holiday pin board can be described in one word: elegant. From mantle ideas to centerpieces, she's pinned an array of beautiful and well-done ideas for elevating your holiday decor.
Holiday treats
Hungry for festive treats? Yes, we are too and thanks to Pinterest you can easily find many to drool over and potentially make. Christine Wurm's Christmas Treats pin board is a mouthwatering collection of fabulous recipes perfect for the holidays. From the whimsical to the holiday tin packable — these recipes are prime for the holidays.
Read more on mom time
How to create your own mom cave at home
Pinterest made me a better mom
Hobbies for stay at home moms