Posted: Jan 07, 2013 8:00 AM
The truth is, I've read very few books about children with Down syndrome. My other truth is that I have a veritable library of them. People mean well… but I'm just not there yet.
We had a prenatal diagnosis of Down syndrome for our son, Charlie, who is now 2 years old. My husband was all about proactive research and meeting families who had children with Ds. I was not.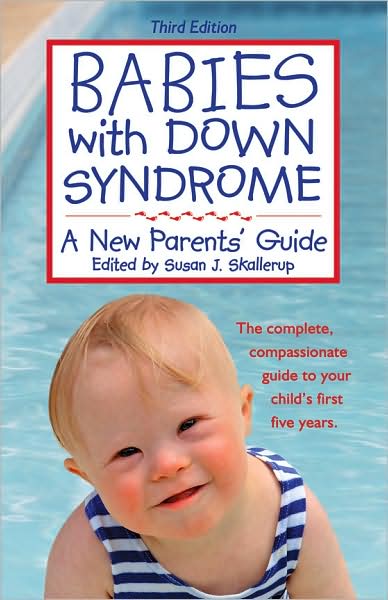 The book Babies with Down Syndrome: A New Parents' Guide, by Susan J. Skallerup, sat on our coffee table for months. At times, I would feel a surge of bravery and slowly turn the book to face me.
But one look into the beautiful eyes of the baby on the cover, and I would tear up and push the book back into hiding below magazines.
When I finally began reading it, I skimmed and flipped. I realize now that while it's very helpful, buying that book was, for me, a lot like buying a pilot's manual when I had never been in a plane, didn't yet have a plane and was petrified of flying.
OK, bad analogy. But you get the idea. Everything had to come in time for me.
I'm sure my blog and articles create the same turmoil in other parents. Sometimes, no one else's words but your own make sense.
So, I'm not going to try to sell you any books. But I did ask some local moms what books they recommend.
Because, eventually, you may find yourself ready to read anything you can get your hands on. When that happens, check back with me. I might be there, too.
Feeling overwhelmed is OK
Larina has a daughter with Ds and found she had little interest in reading anything about Down syndrome when Camille was born. "It's probably not OK to avoid reading health and medical publications, or things that keep you current on educational or research matters, but you can skip the stories and probably be fine."
No, there won't be a test
Larissa has twins: a boy and a girl. Her son, Cooper, has Ds. "When Cooper was born and in the NICU, I went to the resource center [at the hospital] and read everything they had, watched the movies and crammed like I was going to take the bar or something," Larissa shares. "I studied [one book] like my life and Cooper's depended on it. I was desperate to catch up on everything that I didn't know. I didn't read anything for fun, it was to learn."
Stories of inspiration
Brandi has a child with Ds and recommends Gifts: Mothers Reflect on How Children with Down Syndrome Enrich Their Lives, by Kathryn Lynard Soper.
"Reading stories about what other parents have gone through and the happiness their child has brought them, makes me smile and not feel so alone in my thoughts," she shares.
Other moms agree. "It helped to know other parents felt the same way," Jeannette explains.
Poignant gift idea
Alisa says, "There is a gorgeous book called Common Threads, Celebrating Life with Down Syndrome, by Cynthia Kidder. It has inspirational stories and beautiful photographs of children with Ds accomplishing great things. We gave a copy to both sets of grandparents when I was pregnant [with our daughter]."
Something for siblings
Kathryn Lariviere is executive director of the Down syndrome Association of Greater Charlotte (N.C.) and recommends Fasten Your Seatbelt: A Crash Course on Down Syndrome for Brothers and Sisters, by Brian Skotko and Susan P. Levine.
"It is written for pre-teens and teens but I really enjoyed it, too," she says. "It is a great way to learn a lot about Ds rather simplistically. In addition, it is so important for parents of siblings to see what their other children might be dealing with, and for the siblings to realize they are not alone in their challenges of having a brother or sister with Ds."
Raw, honest read
Jill has a toddler with Ds and says that Road Map to Holland: How I Found My Way Through My Son's First Two Years With Down Syndrome, by Jennifer Graf Groneberg, was her favorite because she's so honest. She adds, "It's really raw and emotional, but a good read."
Read more about Down syndrome
Having a sibling with Down syndrome
The truth about my child with Down syndrome
When strangers stare at children with special needs