Posted: Jan 20, 2013 9:30 PM
For crafty moms, it seems like time to work on your creative outlet is always the first thing to go when your family gets busy. Make some dedicated time each month (or week, if you're so lucky!) to get together with other moms who also love to craft! Here's how to get started!
Lots of moms are crafty, but when you are trying to keep on top of kids, schedules, housework and dinner, it can be easy to let your crafting time slide to the back burner. Scheduling a time to craft with other moms is a great way to make sure you get to spend some creative time for yourself. The best part is that you and the other moms can motivate each other and learn from each other's talents. It's like having a workout buddy — only way more fun. Follow these great tips to set up your own mom craft club.
Create a schedule
Before you start your club you should figure out when and how often you would like to meet. Talk to your friends and figure out which nights of the week work best for everyone, then determine whether you want the group to meet up once a week, once a month, or somewhere in between.
Pick a meeting place
Decide where your craft group will be held. In-home craft groups are a great idea because you can easily set up and clean up as time allows. If hosting in your own home won't work out, you can look into larger spaces. Libraries and coffee shops often have space available for cheap or free.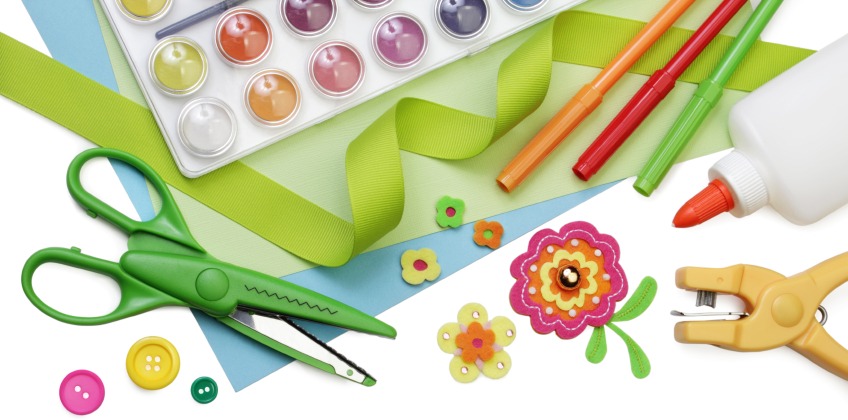 Choose a theme
Is your craft club going to be a knitting club or a scrapbook club, or will you have a new craft each time? Decide what kind of craft group you are looking to create before you get started.
Make a budget
Decide in advance how you will cover the cost of supplies. Will each mom bring her own supplies each week, or will everyone chip in to cover the cost? Going in together on craft supplies can be a great way to reduce the cost of a project. Be sure to let everyone know before the event what their contribution should be so that you can avoid any confusion or miscommunication.
Gather your friends
Start by rounding up a few friends that you know are crafty and might like to participate. Crafty people tend to be friends with other crafty people, so this is a great way to get your group to grow. Facebook is a great tool to help your friends connect with your event. Create an event for your craft club within Facebook and you can invite friends, track RSVPs and have conversations about the gathering all in one spot! As a bonus, your friends can easily invite other friends as a way to spread the word.
Fun tutorials for crafty moms
Easy fleece scarf tutorial
DIY glitter champagne glasses
DIY wine bottle crafts any mom can make