Posted: Jan 05, 2013 11:00 AM
Are you hooked on
Downton Abbey
? We understand — sometimes you just can't get enough. Loyal fans of the hit series commit long hours to marathon sessions, then wait impatiently for the next season to begin. We found some great books to read between episodes — or seasons — to keep feeding that
Downton Abbey
craving.
Few television dramas are quite as delicious as Downton Abbey. From the wealthy family struggling to keep hold of their status to the scheming by both family and staff that goes on behind closed doors, there is no shortage of intrigue in this series. Taking place during the early 1900s the series highlights a time in history that many of us know little about — and a way of life that has all but disappeared. Do you crave a bit more? Check out these great books that have Downton Abbey appeal.
Do you love Cora Crawley?
Lady Almina and the Real Downton Abbey is a must-read for the avid Downton Abbey fan. Lady Almina was one of the most famous inhabitants of Highclere Castle, which was the real-life inspiration for Downton Abbey. Written using actual diaries, letters and photographs, this book is filled with period intrigue. If you love the determination and character of Lady Cora Crawley, you'll love reading about her real-life inspiration.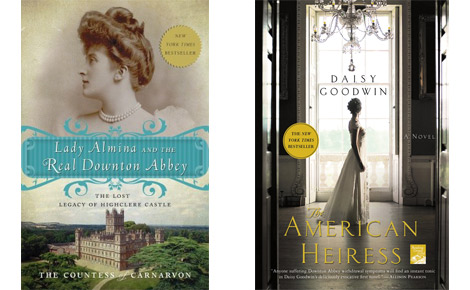 The American Heiress tells the tale of the beautiful Cora Cash — daughter of a wealthy American family – who travels abroad with her mother seeking a titled husband and winds up a duchess. Sounds amazingly like the story of Cora Crawley, whose mother also accompanied her on her search for a bit of British nobility. In this novel, things aren't always as they seem, and Cora Cash soon realizes that money doesn't buy happiness.