Posted: Jan 15, 2013 9:00 AM
Being a mom is a whole lot of crazy... and a whole lot of fun, too. When the toddler is finally fast asleep and the baby isn't crying, it's time to take care of yourself. Sure, there are always chores to catch up on, but treating yourself to some me-time is a lot more important. We asked our readers about their favorite way to spend quiet moments.
If there is one thing all moms have in common, it may be their lack of free time. Whether you work outside the home, work from home or are a stay-at-home mom, one thing is true — moms are just busy. Think time spent on yourself is a luxury? Tending to your family and all of your other commitments takes a lot of energy. Recharging your batteries is important. How do our readers spend their precious me-time?
Catching up on trash
Do you love The Bachelor? Maybe your secret obsession is more Jersey Shore or Real Housewives of Atlanta. The DVR is quite possibly the greatest invention for moms since the wet wipe. Having the ability to tape multiple episodes of your favorite shows and save them for those quiet little moments is priceless. You may not have time to watch them all in one sitting, but catching up on a bit of trash TV can be good for mommy's soul. Kind of makes you feel a bit more warm and fuzzy about your own little family.
Grab a good book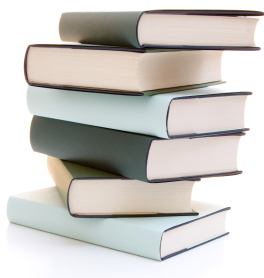 Most of us have a stack of books we are dying to read, but do you make time to actually read them? Books are possibly the easiest form of entertainment around. When you get yourself into the regular habit of reading, you will find stolen moments throughout your week to squeeze in a few pages. The more you read, the more you want to read — and you will start to make time for it. Cracking open a great book is like leaving your own little world for just a bit — and living in someone else's shoes. If you really get hooked on reading your next step may be a book group or joining a site like Goodreads, where you can see and share favorite books with friends.
Catch a bit of shut-eye
We've all heard the advice to nap when the baby naps — who really follow it? When the chores are piling up and there are a million things you should be doing, maybe what you really need is a bit of shut-eye. When you are sleep-deprived, nothing recharges you like a quick nap. Experts at the Mayo Clinic recommend napping for a short period of time — 10 to 30 minutes at most — in the mid afternoon if possible. Put down that laundry basket and do yourself a favor with a little catnap.
Wine time, anyone?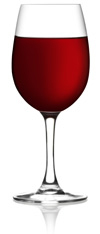 When the kids are in bed and the laundry is still piled high, should you tackle it with gusto or pour a little vino? Wine — especially the reds — has been shown to be heart-healthy and full of antioxidants, when enjoyed in moderation. There is much more to the glass of wine with your partner or a girlfriend than just health benefits. What about a bit of relaxation and conversation, time to reflect on your day and possibly some laughs? Sounds like a good way to spend your me-time to us.
How you spend your me-time isn't as important as actually making time for yourself. Maybe your time is best spent walking, writing or playing the piano? Whatever your little indulgence, make sure you do it — as often as you can.
More enjoying your quiet time
3 Ways to perk up your morning coffee time
Love Downton Abbey? Check out these books
Host a wine-tasting for your friends