Posted: Feb 06, 2013 9:00 AM
Moms dole out hugs, smiles and countless acts of love every day but sometimes forget to take care of themselves. Whether you can sneak away for a weekend, a day or only a few minutes of alone time, don't forget to practice a little self care this month.
All moms have something that recharges their batteries, and every woman deserves some alone time to rejuvenate from the bustle of obligations and tightly-scheduled days. Whether your idea of self care involves a spa day or slipping into a cozy armchair at the local coffee shop, taking time to prioritize yourself will leave you feeling more relaxed, more refreshed and more than willing to dive headfirst into tomorrow's to-do list.
Include the kids
Even if there's absolutely no way you can take a day to yourself this month, there are ways you can fit in a little pampering during a day at home with your kids.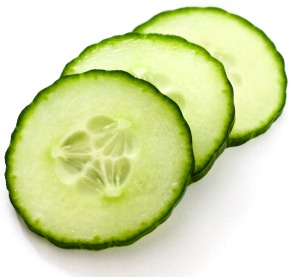 Set up an in-home spa with a few stations scattered far enough apart to preempt arguments but close enough together to hear everything that's happening, even with a soothing playlist on in the background. A warm tub of bubbly water to soak your feet next to a bottle of kid-friendly polish, fluffy pillows and blankets on the couch with fresh cucumber slices for your eyes and pre-poured water with lemon slices and fresh fruit kabobs will make you feel like you've stepped into a mini-spa.
Alone for the day
Pour cereal into bowls, give goodbye kisses and try not to worry about what they're doing while you're out of the house for the day.
You don't need a full day at the spa to feel pampered — though definitely indulge if it will revitalize you! Grab a cup of coffee and curl into an armchair with only your thoughts. Take a meandering walk through a park, museum or even a local mall without feeling rushed. Eat dinner by yourself and know you will enjoy your food hot from the kitchen.
Unplug for the evening
Silence your phone and close your laptop. Light a few candles and let your husband know you need a date with yourself. Dive into the book you've been waiting to read for months or catch up on your DVR. Paint your nails and let them dry while you drink a glass of wine, close your eyes and know you'll be more patient, relaxed and ready to get back to reality in the morning.
Sometimes taking care of everyone else means you have to practice self care every once in a while, too!
More about pampering yourself
5 Guilty pleasures for moms
Learn more about massage
At-home spa treatments