Posted: Feb 27, 2013 8:00 AM
I still subscribe to several home decorating magazines, but another favorite past time is browsing the inspiration on the hundreds of decor blogs out there. I can easily fall down the internet rabbit hole looking at these sites, and unlike magazines they're full of different styles and real homes.
When Pinterest became popular, I loved the instant gratification of the pretty images, but I thought it might take the fun out of the design and decor websites. In fact, the opposite has been true. I use Pinterest to gather some of my favorite ideas, but the real meat of it comes from the sites that are being pinned.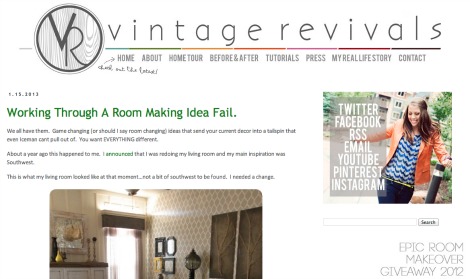 She made a name for herself on The Nate Berkus Show and I think Mandi is doing some of the most original and creative projects in the blogosphere. I love her style and it's fun to watch her projects evolve.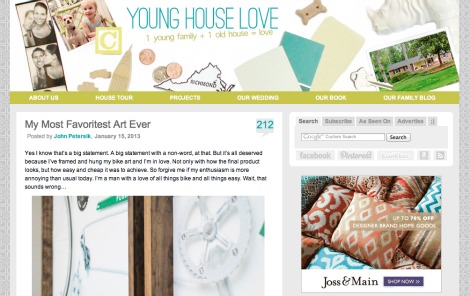 Sherri and John are a young couple with a toddler daughter and more DIY energy than anyone I've ever seen. Their posts are lengthy and for the budget-minded, but what I really like about them is that they're telling a bigger story. As a reader, we watch them remodel a house piece by piece over a period of years. Their audience is huge, but they remain likable and approachable.
Abby Manchesky, an interior decorator out of Grand Rapids, is a really practical home blog. Not only does A Delightful Design share photos and ideas, Abby also gets into the business of decorating and how her business has started and grown. She follows her own personal and client projects and I leave her site inspired.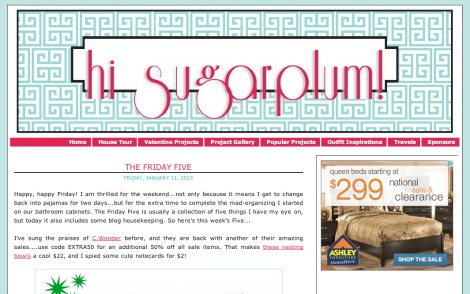 It has a heavy emphasis on home projects, but Cassie also shakes it up with holiday crafts and the occasional fashion post. She gives great style and advice, and keeps her content fresh and interesting.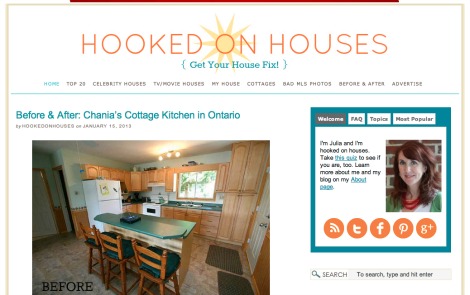 This site satisfies all of my voyeur tendencies. Julia shows the insides of some of the coolest houses across the country. She peeks inside celebrity homes and homes from your favorite tv shows and movies.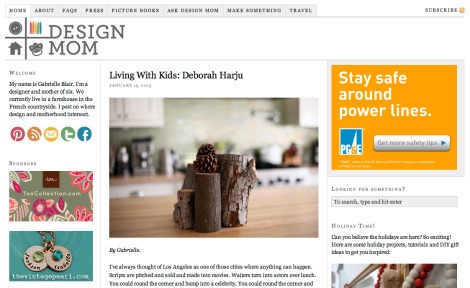 Design Mom isn't solely about home decor, there is something there for everyone. But the house posts are my favorite, and I especially love her series called Living With Kids, lengthy posts and interviews about real homes with kids and what that looks like.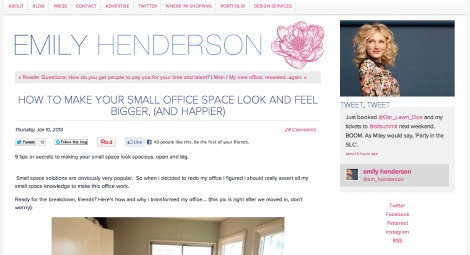 Emily Henderson is well known for winning Design Star and going to have her own HGTV show Secrets of a Stylist, but what might not be so known is that she has a great blog. She gives how tos, but also glimpses into the work and personal life of a stylist. I like her aesthetic and she comes across as that friend down the street with quirky humor and a cool job.
Home blogs have risen to the online occasion, and if anything they're more popular than ever before. A huge part of the allure is the personal voice of a home blogger. Beautiful homes and DIY projects don't seem as unattainable as they used to when found only in magazines. Personal home bloggers have given the rest of us hope!
More reading
My favorite mom blogs
How to create the perfect picture wall
Decorating for your kids