Posted: Feb 07, 2013 10:00 AM
From new moms, like Adele (who is also a nominee!), to stylish rockin' moms like Gwen Stefani, we're eager to see what these celebrity moms are wearing on the red carpet for the 55th Grammy Awards this year.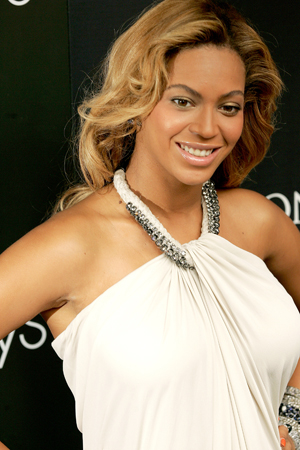 Beyonce
Mama to the adorable Ivy Blue, Beyonce finds a way to push the fringes of fashion on the red carpet, even with her new mom status. At the 2013 Grammys, Beyonce will leave her life as a mom at home and cheer on her husband, Jay-Z, for his nominations. Who else has their fingers crossed that Ivy Blue's mom and dad will surprise us with a duet performance?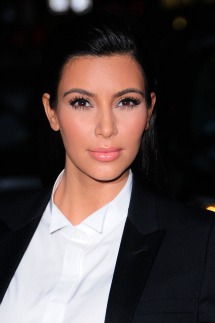 Kim Kardashian
No matter how you feel about Kim Kardashian, there's no doubt that everyone is waiting to see what she'll be wearing on the Grammy red carpet this year, considering she's a mom-to-be. With boyfriend and baby daddy, Kanye West, who is a nominee, on her arm, we're wondering, will she be sporting a maternity dress?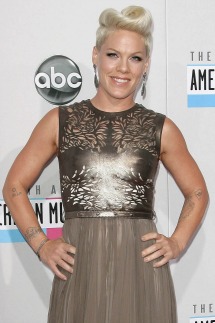 Pink
Long gone are the days when Pink was the wildest dresser on the red carpet. Since joining Team Mom with the arrival of daughter Willow, Pink has toned things down a bit when it comes to her wardrobe — but every ounce of her edgy fashion sense is still shining through. And, as always, we'll be waiting to see what she does with her hair on Feb. 10 as well!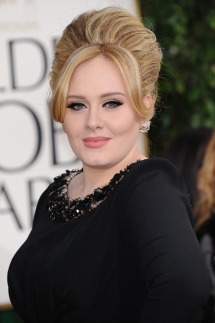 Adele
We still don't know the name of Adele's newborn son, but we respect this Grammy nominated mama for keeping it to herself! Adele, who always dresses to fit her curvy body, will no doubt go musician-glam on the red carpet this year and without a lingering baby bump in sight, she's going to look gorgeous!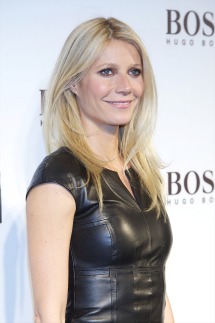 Gwyneth Paltrow
Gwyneth Paltrow is quite the songstress herself (Country Strong, anyone?), but at the 2013 Grammys, she'll be walking the red carpet to support her husband, Coldplay rocker, Chris Martin, who is a nominee. Typically understated and simple on the red carpet, especially when the spotlight isn't on her work, Gwyneth always nails those long, slinky dresses. Good thing we can overnight a copy of her new cookbook to our front doors while we watch her walk the carpet!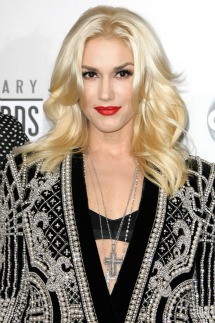 Gwen Stefani
Grammy red carpet fashion icon? Gwen Stefani has it nailed. As a mom to two boys, both of who are uber stylish dressers themselves, Gwen is always a favorite at Grammy time and considering she's a fashion designer, as well as a rockstar, this is her event. We're expecting something bold and colorful from Mama Stefani on the red carpet — don't let us down!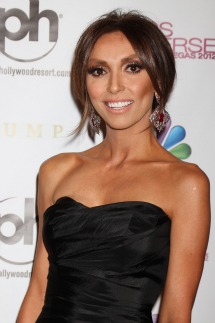 Guiliana Rancic
If you're more of a red carpet girl than an awards show girl, you're looking forward to seeing what this inspirational new mom, and red carpet host is going to be wearing on Feb. 10. Guiliana Rancic is mom to baby boy, Duke, and after her long battle with infertility and the discovery of breast cancer through that process, there's no one who deserves to look better than her. We recently saw her on the Golden Globes red carpet and weren't feeling her goth-inspired gown... can't wait to see what she brings this time!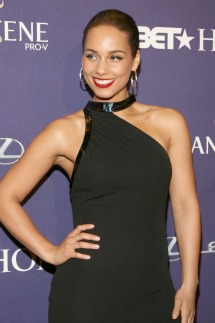 Alicia Keys
You'd never guess that Alicia Keys is the mom to a toddler — she looks far too rested considering son, Egypt, is just 2-years old! In the past, Alicia has mixed up her red carpet looks, sometimes going traditional, sometimes going fashion-forward. But, one thing is for sure... she never wears something boring! We're hoping one of the red carpet reporters asks her what kind of eye cream she uses — this mama looks good!
More on celebrity moms
Top 10 favorite celebrity moms
6 Celebrity moms: Who had natural vs. C-section births?
10 Celebrity moms pregnant over 40
Photo credits: Beyonce: David Bodrick/DMBJ/WENN.com; Kardashian: Dan Jackman/WENN.com; Pink: Adriana M. Barraza/WENN.com; Adele: Visual/WENN.com; Paltrow: Sean Thorton/WENN.com; Stefani: Adriana M. Barraza/WENN.com; Rancic: DJDM/WENN.com; Keys: Derrick Salters/ WENN.com