Posted: Feb 12, 2013 7:00 AM
Not everyone has the budget to spring for spa days or splurge on dinner. With a little creativity, you can still get your girl time in without having to break the bank!
Beach: Bask by day, bonfire by night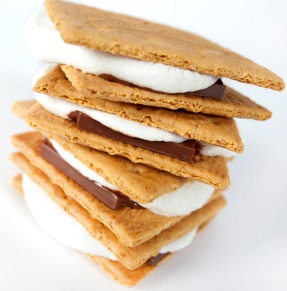 Everyone loves a family beach trip, but this time make it all about your girls. Pack a picnic lunch, a stack of magazines and grab your girlfriends for a beach day getaway. Better yet, let your spouse put the kids to bed and hit the beach at night for a girls-only bonfire. You can sink your toes in the cool sand while you sit fireside and swap stories. Next time you're up for s'mores, grab some blankets and your BFFs for some bonfire bonding!
Get back to nature
There are so many ways you can spend time with girlfriends in the great outdoors. Whether you choose to do a challenging hike, walk a nature trail, or go running in a park in your neighborhood, nature provides the perfect backdrop for time with girlfriends. You'll not only enjoy some fresh air and take a break from the stresses of family life — you'll surround yourself with good company while also doing something really great for yourself!
Host a clothing exchange party
Invite your closest girlfriends over to swap clothes, shoes, accessories and handbags. Send out an invite at least two weeks in advance asking your friends to bring over any used or never-worn items they might be considering donating or selling online. Set aside space in your home so each friend can display their goods and bring out any floor-length or handheld mirrors you have. Once everyone's done swapping, collect all the leftover items and donate them to a local women's shelter or a cause that you support.
Walk and window shop
If you've never been to a mall a half hour before the stores open, you might be surprised at how peaceful and quiet it can be. Grab a girlfriend and hit the mall to get a 30-minute walk and a little window shopping in before the shops open. You can add some steps to your pedometer while you browse store windows and make a mental list of all the things you love along the way. Of course, you can always stay and splurge a little once the stores start opening their doors.
Related reading
Grown-up girlfriend's guide to Vegas
3 Reasons why you should phone a friend today
Host a wine-tasting for your friends