Posted: Feb 11, 2013 12:00 PM
This Valentine's Day and beyond, find healthy sex toys that give you a little boost in bed whether you're alone or with your partner. Discover new trends in spicy but classy toys for women.
Do you look for the best gadgets for your kitchen and tech gear for your everyday life? Why not do the same when it comes to your sexual health? For Valentine's Day, give yourself the gift of enhanced satisfaction in the bedroom. We've found the best toys to spice up the time you spend alone and with your partner.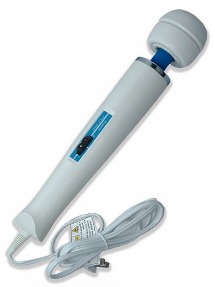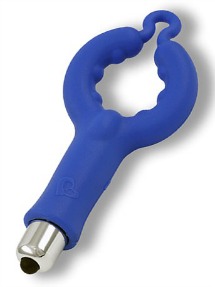 This best-selling toy has been around for ages, and it remains popular for a reason. For starters, you don't need any batteries. While it means you're somewhat tethered to an outlet, it also saves you on batteries in the long run. The Hitachi Magic Wand (goodvibes.com) can also be used effectively as a muscle massager, making it the best choice for all around relaxation. If you've never used a vibrating massager before, this may not be the best beginner choice. The vibrations are very strong.
If you're looking for a way to spice up your love life without going totally 50 Shades of Grey, find a couples' toy that enhances pleasure for both of you. The 4US Vibrating Ring (goodvibes.com, $34) goes exactly where you think it does. It's waterproof and quiet, meaning you can take it just about anywhere for a buzzing adventure that will kick start pleasure for both parties. This is a good ring for beginners, thanks to a not-too-tight design that also has nubs to help keep it where it's supposed to be.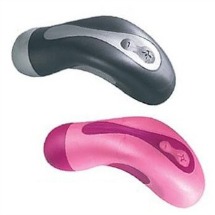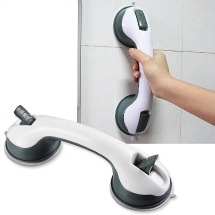 The new generation of vibrators focuses on ergonomic design and shape. The Laya Vibrator (goodvibes.com) resembles a computer mouse, and while we don't recommend leaving it on your nightstand, it's a little more subtle than an anatomically-shaped toy. This is another strong toy that has the benefit of being splash proof and very portable. It's built specifically to stimulate a woman, making it a must-have for your arsenal of toys. Give yourself the gift of effective stimulation for Valentine's Day.
Before you start trying to figure out what this thing is for, don't worry. It really is a shower handle. Now unless you're a professional contortionist, we know you've probably nearly slipped disastrously in the shower trying to get frisky. A shower handle (overstock.com, $6) gives you that necessary boost of confidence to grab onto something steady and get creative. For many parents, the shower is the best place to escape behind a locked door and let the sound of the water drown out any other incidental noises.
More on sex
5 Spicy flicks to watch with your husband
Rekindle the heat
Sex and early pregnancy