Posted: Mar 17, 2013 9:00 PM
Rather than searching all over looking for that perfect accessory to go with your favorite outfit, why not make your own? These adorable fabric flower necklaces are easy to make and can be created with different colors and patterns to match your style!
The right accessory can make or break any outfit, but finding the perfect necklace to go with all of your favorite clothes can be a challenge. Now you can make these cute and easy fabric flower necklaces in any color to coordinate with your wardrobe!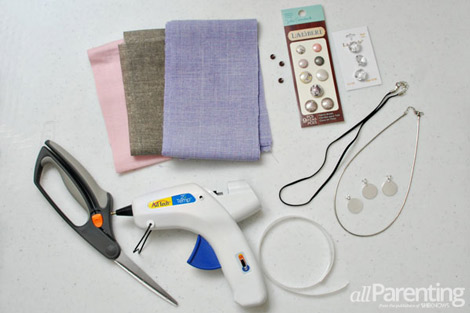 What you'll need
Fabric scraps

Scissors

Hot glue gun and glue

Necklace chain or cord

Buttons, jewels and beads

Bail mounts
What you'll do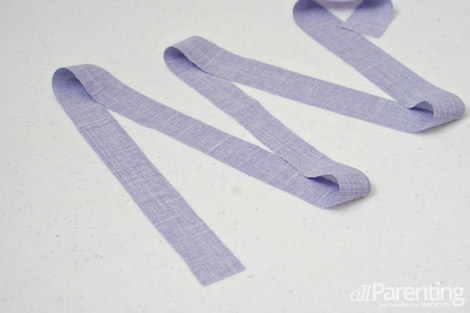 Cut a long strip out of your fabric. It should be approximately 1-inch wide and 3-feet long. You can make it even longer if you want to have a larger flower.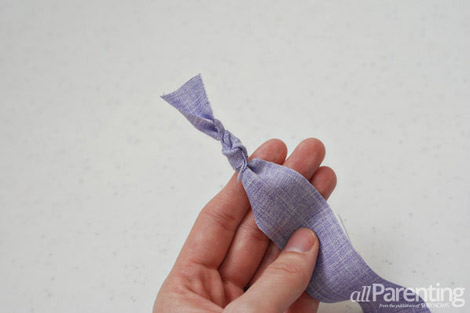 Tie a knot in the end of the fabric, and trim away any excess fabric at the end of the knot.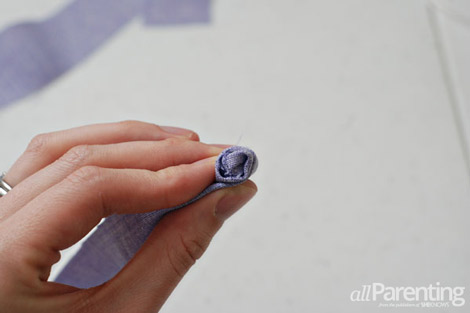 Slowly start twisting the fabric and wrapping it around the knot.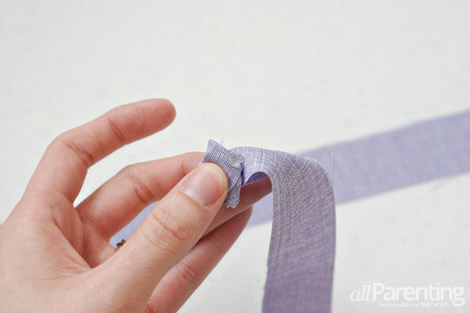 Once you have wrapped it a couple of times, add a dab of hot glue to keep it in place.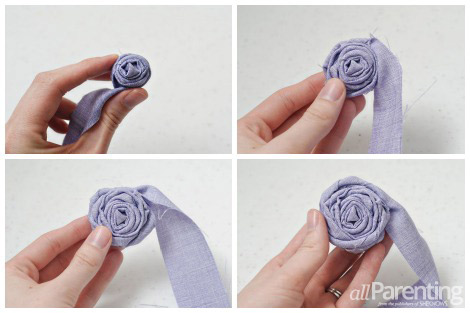 Keep twisting and wrapping the fabric, stopping every few inches to add another dab of hot glue. Stop wrapping once you have 2-3 inches left at the end of the fabric.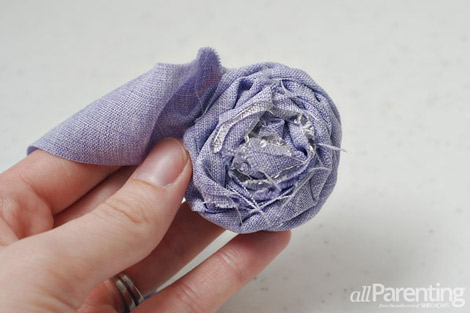 Hot glue the back of the fabric flower.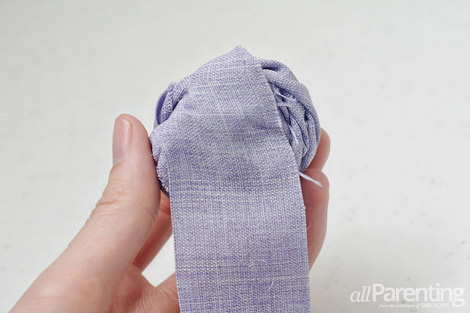 Fold down the tail of the fabric and press it over the hot glue. Be careful not to burn your fingers. Trim off any extra fabric.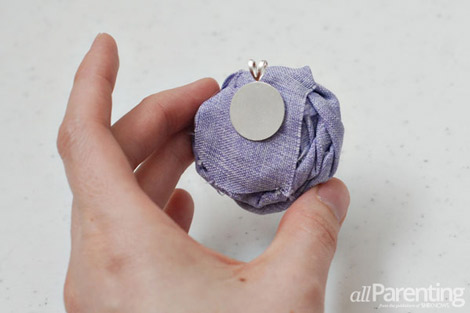 Put another dab of hot glue on the back of the flower and add the bail mount so that you can hang the necklace. Bail mounts can be found in the jewelry making section of most craft stores.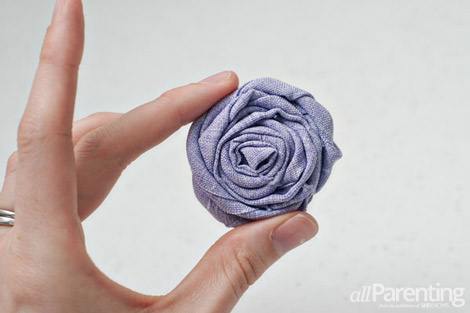 Now your fabric flower is complete! You can leave it plain or add embellishments if you like.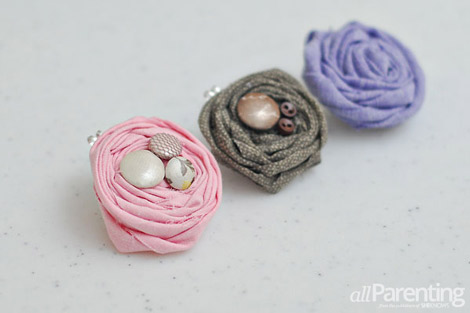 If you want to add some extra sparkle to your necklace, hot glue buttons, beads or gems to the center of the fabric flower.
Thread the bail with the necklace chain or cord. If you don't have an extra chain you would like to use, you can hang the necklace from some pretty ribbon and just tie a knot in the back. Once it is threaded, your fabric flower necklace is ready to wear!
More wearable DIY crafts
Create your own chic and simple earrings
Easy fleece scarf tutorial
No-sew fleece hat for kids