Posted: Apr 18, 2013 12:00 PM
Tons of new releases are hitting the shelves this month. When you crack open your novel, why not also crack open a bottle (insert your favorite drink) and pour. We've paired the best drinks with the best reads to give you the most relaxing and enjoyable time ever.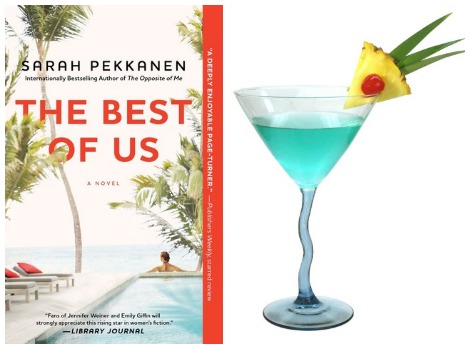 The Deep Blue Sea martini is the perfect tropical drink to sip as you immerse yourself in the lives of a group of old friends who spend a week at a luxury villa in Jamaica who all desperately need an escape from their hectic lives back home. But as a powerful hurricane bears down on the island, these college friends quickly realize that they can't run away from their problems and must face them together as they re-evaluate everything they know about themselves and each other.
The Deep Blue Sea martini
Serves 1
Ingredients:
2 ounces Blue Ice Vodka
3/4 ounce Sweet & Sour
1/2 ounce Blue Curacao
1/2 ounce pineapple juice
Pineapple for garnish
Cherry for garnish
Directions:
Add all of the ingredients into a cocktail shaker with ice.
Shake and strain into a chilled cocktail glass.
Garnish with a pineapple slice and cherry.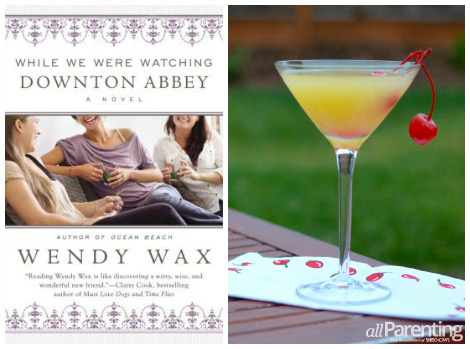 While We Were Watching Downton Abbey
If you're a fan of Downton Abbey and searching for ways to get your fix since the season three finale aired, Wendy Wax's latest book about a group of residents of a historic apartment building who gather to watch the British drama will be a great way to fill that void in your life. And when you do, you'll want to drink it with none other than the The Abbey cocktail, a classic gin cocktail loaded with gin, Lillet blanc, orange juice and bitters. On this rainy April day, curl up with this book and cocktail and enjoy the ultimate relaxation experience!
The Abbey cocktail
Serves 1
Ingredients:
2 ounces gin
3/4 ounces Lillet blanc
3/4 ounces orange juice
2 dashes Angostura bitters
Directions:
Place the gin, martini shaker and a martini glass in the freezer for 30 minutes.
Fill your martini shaker with ice. Add the gin, Lillet, orange juice and bitters to the shaker and shake vigorously until well combined.
Pour into your chilled glass and garnish with a cherry. Enjoy!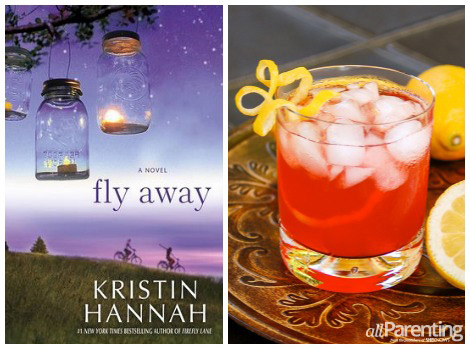 Fly Away
In her latest novel,
Fly Away
, Kristin Hannah returns to the world of the unforgettable friends, Tully and Kate, from her New York Times bestselling novel,
Firefly Lane
. While you dive into
Fly Away
, the story of three women who have lost their way and need each other — plus a miracle — to transform their lives, pour yourself the classic ladies' drink, the
Gin Daisy cocktail
.
As you sip this sweet drink that's perfect to drink with girlfriends or while you read about them, get ready to experience a series of emotions that this emotionally complex novel about love, loss and motherhood will evoke.
Gin Daisy cocktail
Serves 1
Ingredients:
2 ounces gin
1 ounce fresh lemon juice
1 ounce club soda
3/4 ounce grenadine
Ice
Directions:
Mix the ingredients together in a cocktail shaker. Shake and pour into a cocktail.
Garnish with a cherry in the glass and a lemon twist on the rim.
Serve and enjoy!
More cocktail recipes
Savannah Smiles Lemontini
Thin Mint martini
3 Classic rum cocktails to try