Posted: Apr 05, 2013 10:00 AM
From Eric Church (swoon) to Luke Bryan (yum) country music boasts some of the hottest dads. We love their music, but we think we love seeing how dedicated they are to their families even more! In honor of the upcoming Academy of Country Music Awards, we give each of these sexy fathers our top award whether they're nominated or not!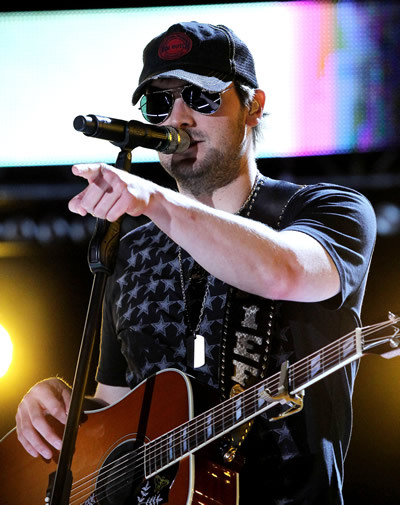 Eric Church
Sexy country crooner, Eric Church, is not only nominated for multiple Academy of Country Music Awards including Male Vocalist of the Year and Song of the Year ("Springsteen") but he's also a new daddy too. He and wife Katherine welcomed their first son, Boone McCoy, last year. (Don't you just love that name?)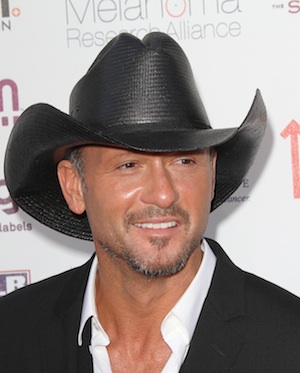 Tim McGraw
Forty-five-year-old country superstar Tim McGraw is arguably in the best shape of his life (hello eight pack!). He's married to another country star, Faith Hill, and is a father to three daughters, Gracie Katherine, Maggie Elizabeth and Audrey Caroline. He recently talked to People about his decision to get sober five years ago. "The driving force for me to be healthy and fit is ultimately for my kids. I want to be around for them," he said.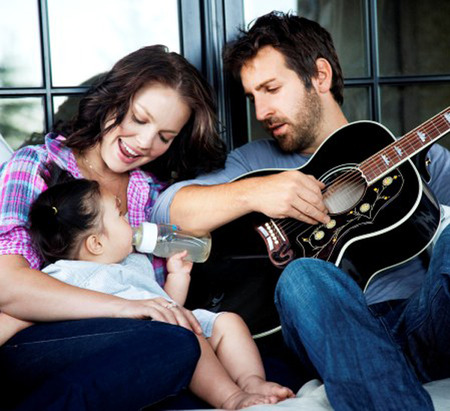 Josh Kelley
Josh Kelley has two beautiful daughters, Naleigh & Adalaide Marie Hope, with his wife Katherine Heigl. This gorgeous father (love the scruff!) even wrote a song to his first daughter called "Naleigh Moon."
Brad Paisley
Brad Paisley, married to Kimberly Williams Paisley (one of the stars of Nashville, which also boasts a ton of great country music) has two sons. William "Huck" Huckleberry and Jasper Warren. This country hottie who recently released his Wheelhouse album will be hosting the 3rd annual Academy of Country Music Awards Fan Jam and post-awards concert.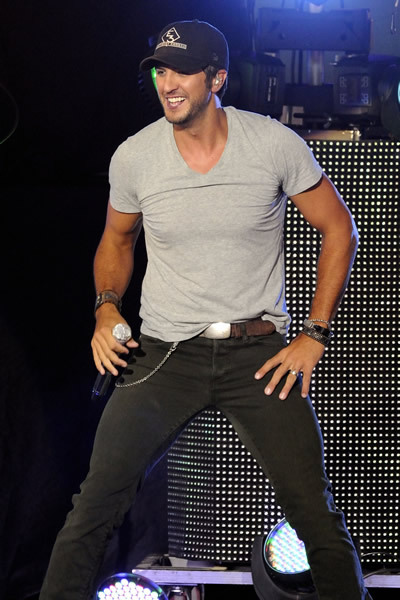 Luke Bryan
This country star with his movie star good looks is not only nominated for several awards including Entertainer of the Year, but he's also the co-host of this year's award show. He and his college sweetheart wife, Catherine, also have two sons: Thomas "Bo" and Tatum.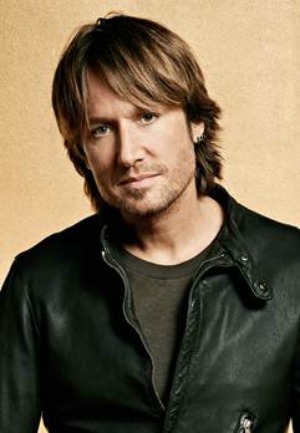 Keith Urban
Married to actress Nicole Kidman since 2006, Keith is dad to Sunday Rose and Faith Margaret. Urban, in a recent interview with Sheknows said this about his daughters, "We have instruments around the house and I sit at the piano and play with both the girls. Just this morning I had the music cranked up during breakfast and they would sort of eat a bit and then start dancing around the floor and then go back and eat a bit more and then dance a bit more. I just thought, 'What an awesome way to start the morning, having a little food and dancing.'"
More about celebrities
A look at the top 10 favorite celebrity dads
Celebrity mom style steals: Katherine Heigl
5 Celebrity families living outside Hollywood
Photo credits- Main image:Louis/Beiny; Church:Judy Eddy; McGraw:FayesVision and WENN.com