Posted: Apr 11, 2013 10:00 AM
Ever wondered about the women behind the scenes of your favorite romance novels? Meet four talented moms who stay in touch with their naughty sides as they spin tales of romance and erotica.
If you think having kids puts a damper on your wild side, get ready to meet four moms who write erotica and romance for a living. These women balance parenting with exciting careers writing spicy novels. Find out how they make it work.
Meet Mandy M. Roth
When Mandy M. Roth's youngest child was three, she started writing romance novels once the kids were in bed. Now, nearly a decade later, she's the successful full-time author of dozens of spicy titles under several pen names. What do her kids think about Mom's career? "I have always made it clear to my children who are now pushing 19, 14 and 12 that what I write is not appropriate for anyone under 18," says Roth. "They understand this and know to knock on my office door before entering in case something I'm writing is not suitable for young eyes." Check out Space Pirates' Bounty for Roth's sexy writing as Reagan Hawk (available for pre-order for $3).
Meet Jennifer Probst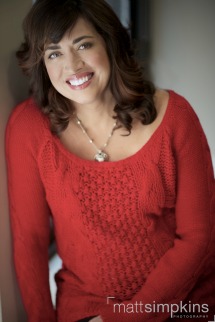 For NY Times bestselling author Jennifer Probst, becoming a mom made finding time to write more of a struggle. "When my two boys were both in diapers, I wrote very little, I was always sleep deprived. But I began carving out set time and learned to write in chaos," says Probst. "I've written while my boys were playing tag behind me because if I ever waited for quiet, it would never come!" She reads and observes the world around her for inspiration. When asked how to balance work and family time, she says, "Use the time you do have. Instead of wishing to have more time and not doing anything, I learned to grab that 15 minutes and make it productive." Catch her newest release, All the Way (Amazon, $3).
Meet Elizabeth Otto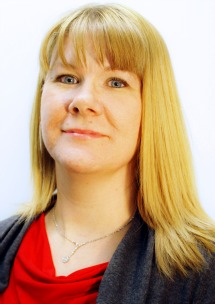 Elizabeth Otto began writing romance before she had kids, and hit a speedbump after becoming a parent. "I went through a phase where it was hard to cross a line between what I thought was socially acceptable for a mother to feel/think/write about sex, and what is normal and healthy," says Otto. "I got over those writing inhibitions quickly." Her tips for balancing work and family time? "Make sure your spouse and family know how important writing is to you, and make writing a priority," she says. "Even if it's a few hours a week at the library or coffee shop, do this for yourself. Don't make excuses not to find the time." Look for her latest releases on Facebook.
Meet Leta Blake
Leta Blake felt a disinterest in sex and fantasy for about two years after giving birth to her daughter. "During that time, I felt as if my body and mind had been absorbed this this little creature who took so much time and attention," says Blake. Now she balances a full-time job, parenting and writing novels in her scant free time. Has becoming a mom changed the content of her stories? "I believe that fantasies that defy good judgement should stay fantasies and that it is our duty to teach our children the difference between a sound sexual decision and an unsound one," she says. "Erotica exists in an area that bridges fantasy and taboo, allowing people to tap into the darkness of their fantasies without playing them out in real life." She wrote her recent book, Earthly Desires, with fellow author Keira Andrews (Amazon, $4).
More romance
Five spicy flicks to watch with your husband
Cure bedroom blahs
5 Novels to read if you liked Fifty Shades of Grey