Posted: Apr 15, 2013 9:00 AM
These writers successfully used self-publishing to bring their creative projects to life. Independent publishing platforms exist for all types of storytelling: fiction, memoir, poetry and photography. See how these moms turned their dreams — and their words — into published books on their own.
The internet allows writers, photographers and other artists to share their work with an audience from the comfort of their homes. Without a book deal or an interested art gallery, creative people can publish their words or images with the click of a button. Blog platforms like Blogger and WordPress and photo sharing platforms like Flickr give writers and photographers an immediate form of publication, but these four creative women felt compelled to shape their work into something more.
Weaver of words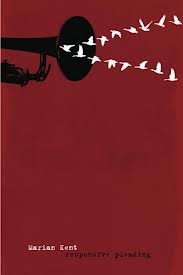 Marian Kent is a Massachusetts poet whose words whisper and scream the way life is lived, small details and expansive emotions tucked within her verse. She published Responsive Pleading on her own publishing imprint, gathering her poems together in a collection divided into the four seasons. She will publish her second book this spring.
ALL CAPS PUBLISHING is Ms. Kent's fiction and poetry collective. Nine writers have been published under the imprint. Manuscripts are currently being accepted, and ALL CAPS PUBLISHING will be accepting submissions for its annual anthology later this year.
Marian can be found on Twitter and blogs at runaway sentence, where you can fall into her poetry, buy Responsive Pleading as an e-book and discover more about her craft.
Writer of fictions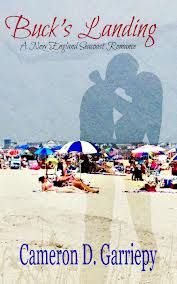 Cameron D. Garriepy's writing website is titled Writer of Fictions, and her self-published work showcases her palpable imagery and versatility. From Buck's Landing, the first romance book in a planned four-part series, to Parallel Jump, a steam-punk novella written as a gift for a very special young man, Ms. Garriepy's writing is innovative and tightly written.
Self-publishing her work meant learning publishing formats like Smashwords and Kindle Direct Publishing. She started Bannerwing Books as a platform for her own work, but it's also a way for her to publish and promote the work of other writers. Ms. Garriepy cites her desire to help other authors publish their books. "I guess that it was first and foremost about creating a brand that was more than just me — a way to leverage the network I'm building and help others benefit from my experience."
Cameron D. Garriepy is on Twitter. Her writing platform features a blog, bookstore and on-going fiction projects.
Through her lens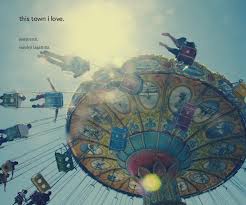 Carolyn Lagattuta captures her world through the lens of her camera. Her stunning images use light, color and whimsy to capture small moments in a beautiful instant.
Ms. Lagattuta's fifth Blurb book this town i love is a collection of photographs from Santa Cruz, California. Flipping through this town i love, the reader feels that Ms. Lagattuta's photographs are more than a visual feast of colors, emotions and her creative view of a place. The book is her ode to a city she's admired since her teenage years, a city in which she feels privileged to live and where she is utterly at home.
You can find Carolyn Lagattuta on Flickr, purchase her images on Getty Images and browse and purchase her photo books at her Blurb bookstore.
From meme to memoir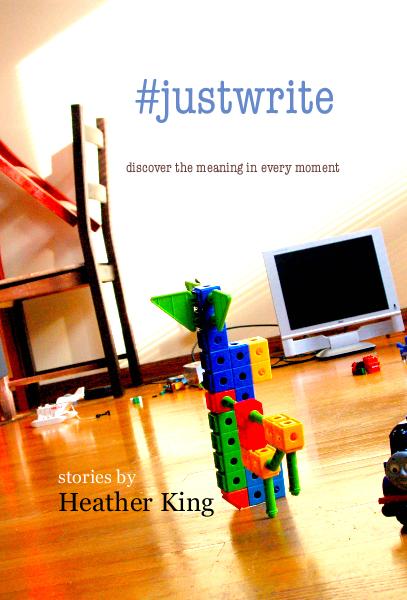 Heather King is a mother, writer, editor and speaker, and she knows the importance of letting out one's words. Each Tuesday her blog hosts a linkup for anyone else who needs to take a few minutes to "just write." Personally, she writes about all aspects of her life — negative, positive and all of the extraordinary moments that people live each day.
Originally conceptualized as a way for writers to share their words, Just Write tugged at Ms. King, and #justwrite: discover the meaning in every moment was born. Blurb is the perfect platform for #justwrite. Blurb has its own software and produces bookstore-quality printed materials. Ms. King was able to collect her weekly pieces and package them together in a printed memoir that finds the "extraordinary ordinary" moments that make up a mother's life.
Heather King is on Twitter, blogs at The Extraordinary Ordinary and invites you to "just write" with her every Tuesday. Her book, #justwrite is available for purchase.
More about exploring creativity
Make alone time a priority
Find calm and focus with meditation
Use a journal to connect with your emotions