Posted: May 01, 2013 9:00 AM
Moms always love photos of their kids, which is why pictures make such great gifts. This year, think beyond the boring picture frame and make Mom a photo cube that she'll be proud to display.
Are you looking for the perfect gift for Mother's Day? Sweet and sentimental photo gifts are always a hit, and this photo cube is easy enough that the kids can help make it!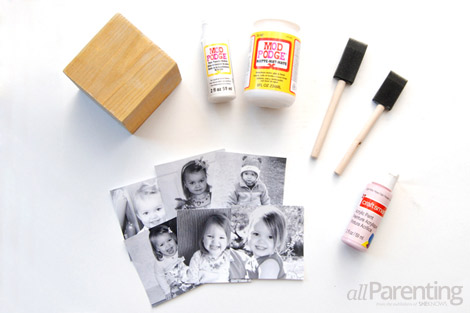 What you'll need:
4-inch wooden cube
Mod Podge photo transfer medium
Matte finish Mod Podge
Foam paint brushes
Craft paint
4-inch square photocopies
Washcloth
What you'll do: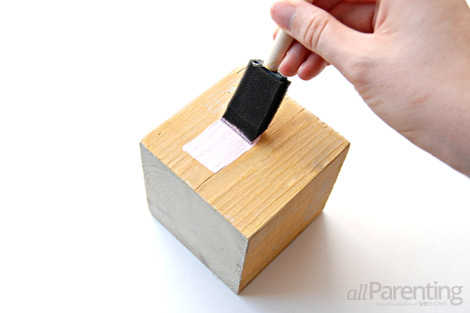 Cover all sides of the cube with a generous coat of paint.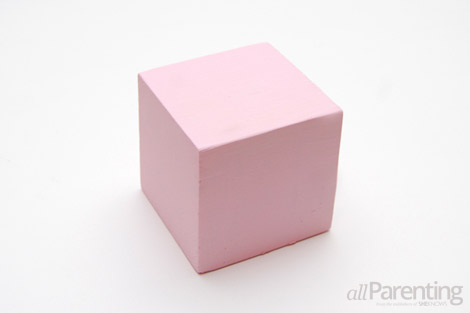 Set the painted cube aside to dry for a couple of hours.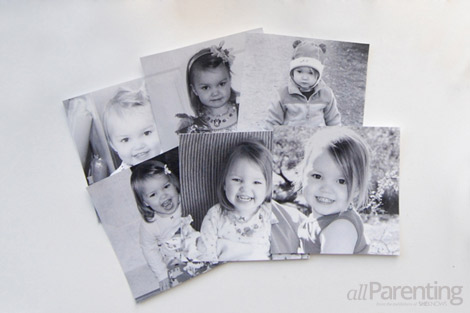 Make photocopies of your images on a laser copier. Cut out the images so that they are the same size as the cube. If your image has any text, be sure to reverse it when you make the photocopy.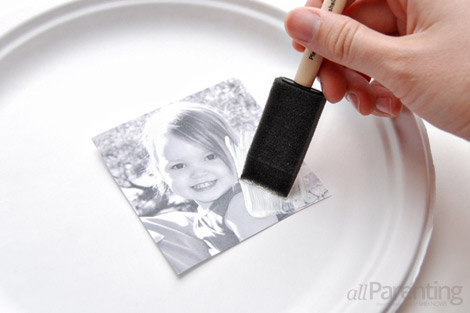 Coat the image with a thick layer of the Mod Podge photo transfer medium. Make the layer thick enough that you can no longer see the picture through it.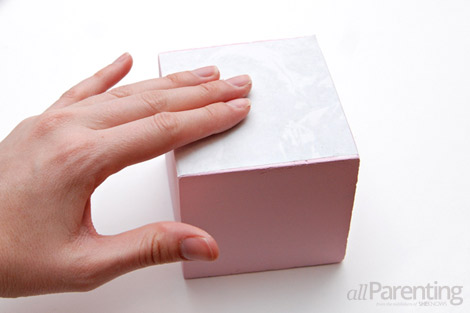 Lay the image facedown on one side of the cube and smooth it out with your fingers.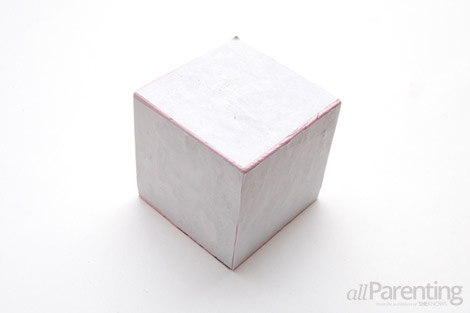 Cover all six sides of the cube with pictures, and then allow it to dry overnight.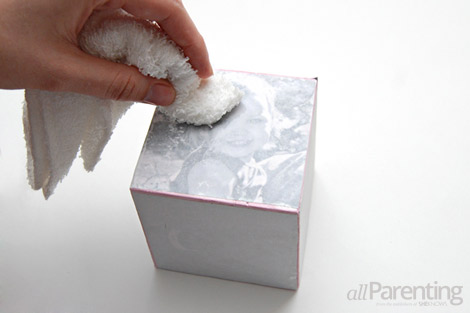 Use a wet washcloth or rag to saturate the paper on the cube.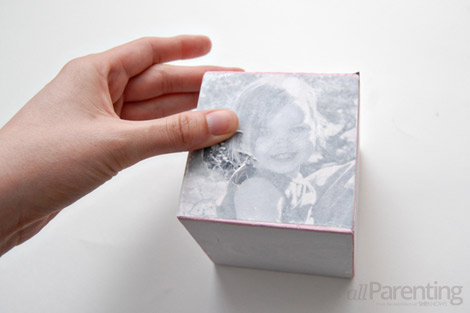 Rub back and forth with your finger to remove the paper. Be careful not to rub so much that you remove the image underneath.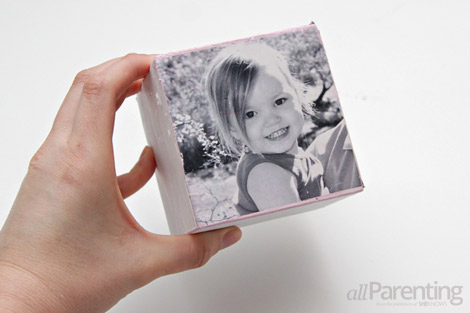 Keep rubbing the paper off until it is completely removed. Remove the paper on all six sides of the cube.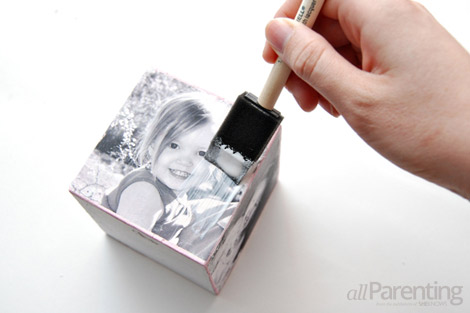 Let the cube dry, and then coat it with a layer of matte finish Mod Podge to protect it. Once the Mod Podge is dry, the photo cube is ready to display!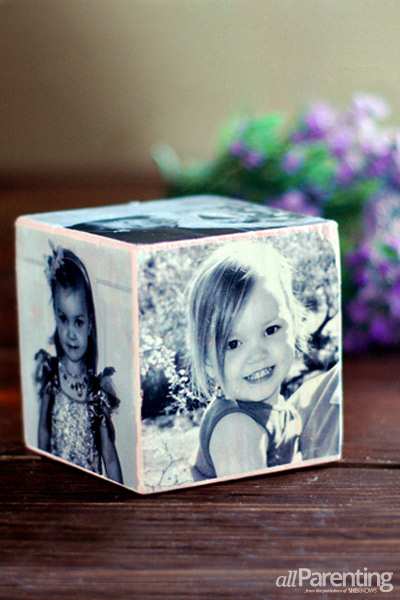 More crafts for Mom
Make a Mason jar bird feeder
DIY fabric flower necklace
Paint your own table linens