Posted: Jun 04, 2013 9:00 AM
Whether you stay at home or head off to work each day, being a mom can be lonely and isolating if you can't find others who share your interests and philosophies. Bernadette Noll and Carrie Contey from Slow Family Living give tips on giving your life, love and work a boost by creating — and keeping — your mama tribe.
Establish a purpose
It's not uncommon for women to put their goals on the back burner while mothering small children. In 2005, Bernadette Noll and a handful of other mothers came together to encourage each other to continue with their creative lives. Consisting of writers, performers, designers, a chef and a photographer, members wanted to make sure they didn't lose contact with their creative selves. "We loved being mothers but we didn't want to just be mothers," says Noll. "We liked that other part of our selves and wanted to make it work."
Start small, stay small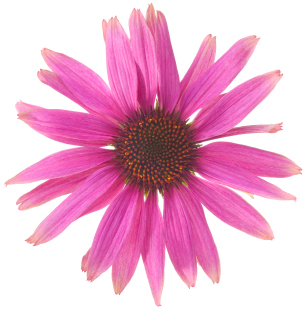 Noll advises to keep your tribe small. Start a group by finding a couple of women you love and asking each of them to invite one more person that follows the common thread — in her case, mothers who worked in creative fields. Staying small keeps the group from becoming overwhelming and allows for focus on individual accomplishments and collaborations.
Find a regular meeting time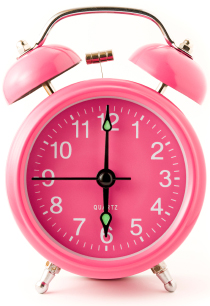 Agreeing on a meeting time every week or so got tedious for Noll's group, so she and her tribe established a regular spot on the calendar each week that would allow them to focus on the work and not the scheduling. "We realized that a lot of what we got from the group was accountability," she says. In order to maintain that accountability, the group not only established a regular meeting time, but they found what Noll calls a sustainable time slot that was least likely to interfere with other activities: 9:30 p.m. on a Tuesday night. While she admits that sometimes it was hard to meet so late, the group members could feel how much the meetings fed them, so they continued to attend.
Name it!
Choosing a name not only gives you something to write on the calendar, it gives the group value...
"
"
Choosing a name not only gives you something to write on the calendar, it gives the group value and provides something tangible for family members to realize. "It sounds better than 'Women's group' doesn't it?" jokes Noll.
Noll also emphasizes how important it is to ask for the full support of your family in creating your tribe. Between meeting times, the work that feeds you and family and home time, it's imperative that everyone is able to come to an agreement that works best for the household.
Keep it deliberate
Although the members of Goodness are close, Noll advises to focus on the work as opposed to socializing. "When we stop showing up or start canceling, we know it's time to get to work on either a book or a project," she says. Conversations about family and life are kept to a minimum, as they can eat up valuable meeting time. Noll admits that the group is more likely to meet consistently when they have projects to work on, which makes social occasions for birthdays or holidays even more special.
Hire a professional
Starting out with a paid professional gave Goodness instant value...
"
"
"To look outside the group for information, to learn, to really dig into something new adds juice to the whole experience," Noll says. Starting out with a paid professional gave Goodness instant value and ensured that everyone would do the work necessary to boost their creativity. Now whenever the group feels the need for an extra nudge in productivity, they turn to a coach, a book or a writing project to give themselves a push.
It was this need for a nudge that brought Carrie Contey, Ph.D., into the group. Contey used her skills as a life coach to steer the group toward more self-knowledge. "I resisted at first!" Noll laughs, since Contey herself is not a parent. "What Carrie brought to the group was that it wasn't about being a parent or a creative as much as it was just about being our best and truest selves."
Being in a tribe together has been life changing.
"
"
For the women of Goodness, being in a tribe together has been life changing. Members have gone on to have books published, businesses started, websites formed and more. Noll and Contey themselves created the concept of Slow Family Living, providing classes, workshops, e-books and more to help families slow down and come together, and Noll's first book on the subject, also entitled Slow Family Living, was just released.
"We are all better humans, better creatives, happier because of the group," says Noll. "Over time we realized work and self are so intertwined, that to become more fully ourselves brings us to our best work. We know ourselves so much better. We are doing the work we love. We are loving our families more. We feel like sisters. And it is powerful!"
Related articles
Busy mom's guide to friendships
Journal your way to a better you
Love yourself: Make time to prioritize you!