Posted: Aug 22, 2013 8:00 AM
The first day of school is just around the corner. Surprise your child's teacher with a handmade pencil wreath that makes the perfect classroom decor!
Are you thinking of sending your child to school with a first day of school gift for the teacher, but you don't know what to send? It's hard to pick a gift when you are just getting to know your child's teacher, but cute classroom decor is always a hit. Check out these instructions to make an easy pencil wreath that comes together in less than 30 minutes!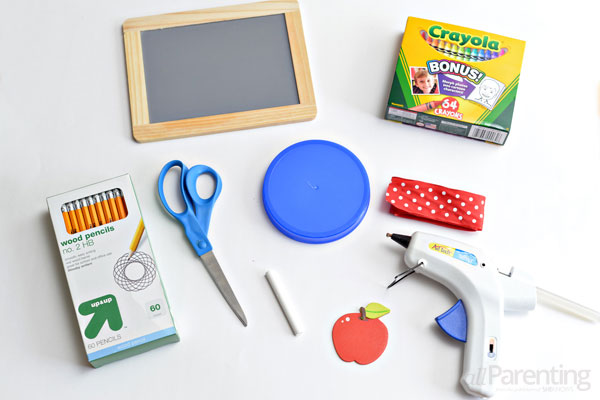 What you'll need:
Large box of pencils
New crayons
5- or 6-inch diameter plastic lid
Hot glue gun
Small chalkboard
Chalk
Scissors
1 yard of ribbon
Ruler
Pen
Wooden apple embellishment
What you'll do: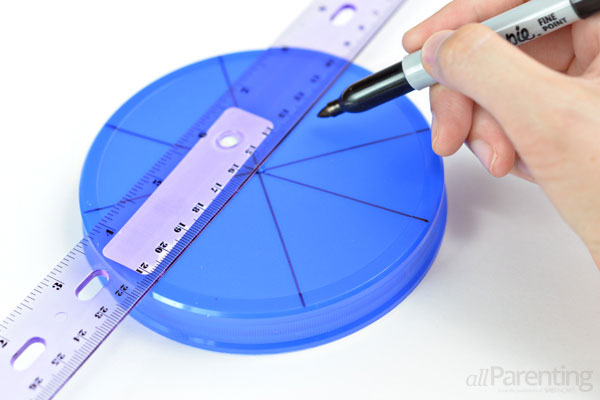 Use the ruler to draw four straight lines across the plastic lid, like a pie. These lines will help you line up the pencils when you glue them.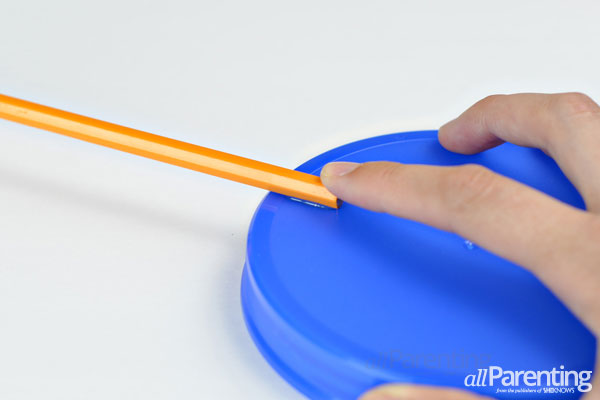 Start gluing pencils to the plastic lid with the hot glue. Glue them so that approximately one inch of the pencil overlaps the lid.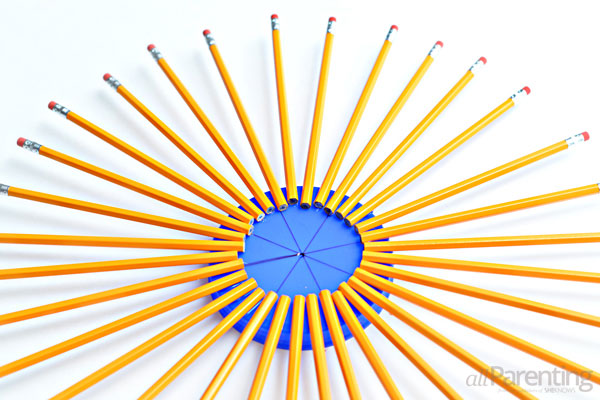 Glue a pencil on top of each line, and then fill in the rest of the space on the lid with pencils.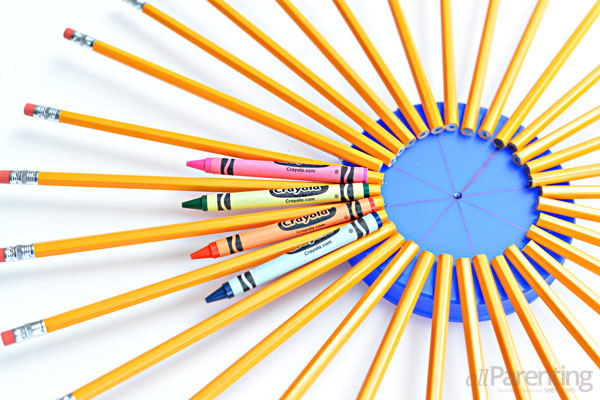 Once the glue has set, start hot gluing crayons to the spaces in between the pencils. Try to put the hot glue on the paper crayon wrapper rather than the wax so that the crayon doesn't melt.
Next, fold the piece of ribbon in half, and hot glue the fold to the center of the plastic lid.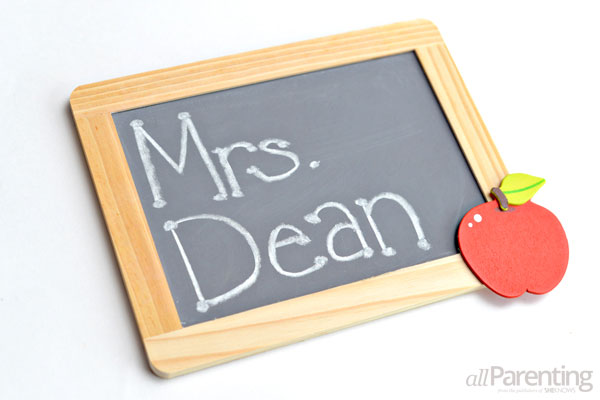 Glue the wooden apple embellishment to the chalkboard, and then use the chalk to write the name of your child's teacher or their classroom number on the chalkboard.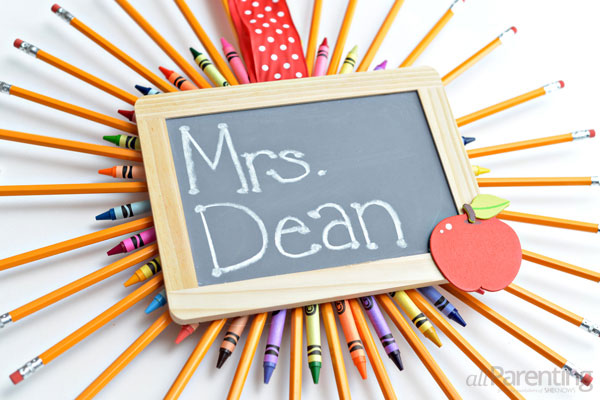 Put hot glue around the perimeter of the back of the chalkboard and glue the chalkboard on top of the pencils.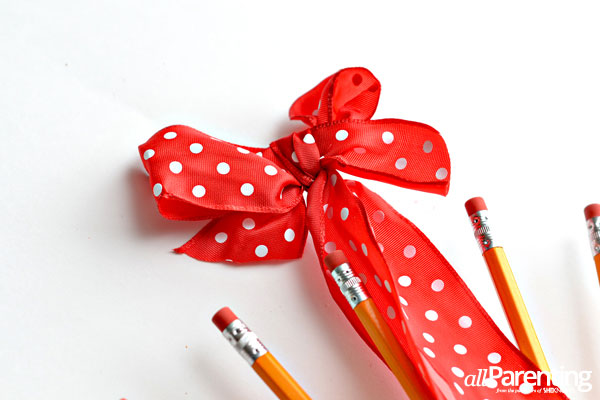 Once the hot glue is completely dry, tie a bow in the end of the ribbon. Now your wreath is ready to give to your child's teacher!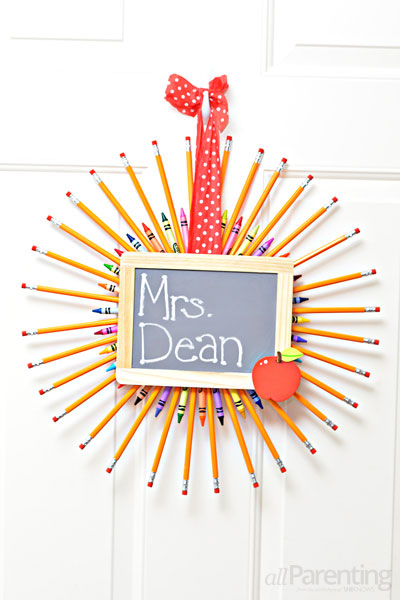 Love this? Find more crafts and DIY projects!